Metal Blade Records this week announces details on the upcoming versions of BEHEMOTH's Evangelia Heretika live album, THE DEVIL'S BLOOD's The Thousandfold Epicentre, and IN SOLITUDE's The World.The Flesh.The Devil.
These acclaimed albums, all released by Metal Blade over the past year, will now get the wax treatment, all being pressed as 2xLP sets, and all packaged in double-gatefold sleeves. The live BEHEMOTH LP was pressed on clear vinyl and also includes a 12″x24″ poster, while the IN SOLITUDE and THE DEVIL'S BLOOD will both be available on standard black wax.
All three of the 2xLPs now bear a confirmed street date of March 27th, just prior to the Decibel Magazine tour kicking off just two weeks later. All three acts — BEHEMOTH, THE DEVIL'S BLOOD and IN SOLITUDE — will join the almighty Watain for the incredible tour lineup, and together they will burn 26 North American cities to their foundations between April 11th and May 12th. A trailer showcasing all three LPs as well as actual preorders for the LPs, full info on the Decibel tour and more is all posted RIGHT HERE.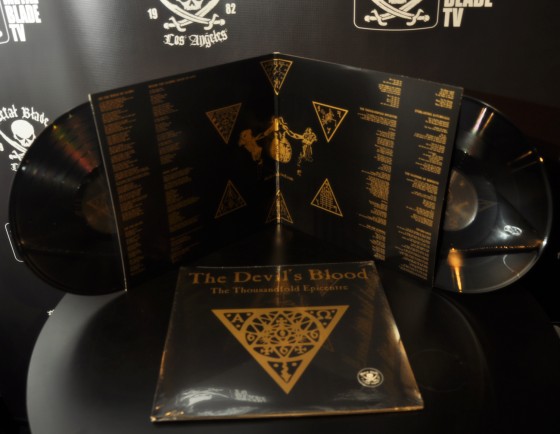 http://www.metalblade.com/decibelmagazinetour
https://www.facebook.com/metalbladerecords
http://www.metalblade.tv