[photo by Noise Floor Photography]
Boston-based bass and drums duo BEDTIME MAGIC will issue their raging Andrew Schneider-produced Pillow Talk LP through Nefarious Industries in early November. As the album nears its official release, the new single "Snore Snore Snorer" has been posted through an exclusive BrooklynVegan-hosted premiere.
With Nicholas Pentabona on bass and vocals, and Morgan Berns handling drums, vocals, and pedal organ, BEDTIMEMAGIC delivers a caustic style of noise rock-influenced grime-pop thunder reminiscent of the gnarlier acts of the Sub Pop and Amphetamine Reptile rosters. The duo's grooves explode on Pillow Talk, having sanctioned the talents of Andrew Schneider (Cave In, Daughters, Unsane) to produce and mix the album and adequately corral their booming riffage, after which the tracks were mastered by Carl Saff (Child Bite, Fu Manchu, Fifteen).
Offers the band, "'Snore Snore Snorer' poses the questions, 'What does it matter when you're awful? What does it matter when you can't shut the fuck up?' There are lots of ways to feel good about yourself and your life; we hope people can find a way to do that without shitting on other people."
Writes BrooklynVegan with the premiere, "you might not realize it's only two people from listening to them. Nicholas makes his distorted bass sound like a bass and a guitar all at once, and the two of them have a sound that's louder than some five-piece bands."
Stream BEDTIMEMAGIC's "Snore Snore Snorer" at BrooklynVegan RIGHT HERE.
Pillow Talk will see release on LP and all digital platforms through Nefarious Industries on November 8th. Find preorders at the label webshop HERE and Bandcamp where opening track "Long Kiss Goodnight" is playing HERE.
BEDTIMEMAGIC is playing regional shows in support of the album including a Halloween bender next week where they'll perform a set of Pat Benetar covers.
BEDTIMEMAGIC Tour Dates:
10/28/2019 Halloween Hall-Of-Dreams @ ONCE Lounge – Somerville MA *performing works by Pat Benatar [info]
11/08/2019 ONCE Ballroom – Somerville MA w/ GayC/DC, Patty Bourrée [info]
1/24/2020 The Uke – Manchester, NH w/ Grizzlor, wKeah
Watch for more tour dates, additional streams from Pillow Talk, and more to post in the coming days.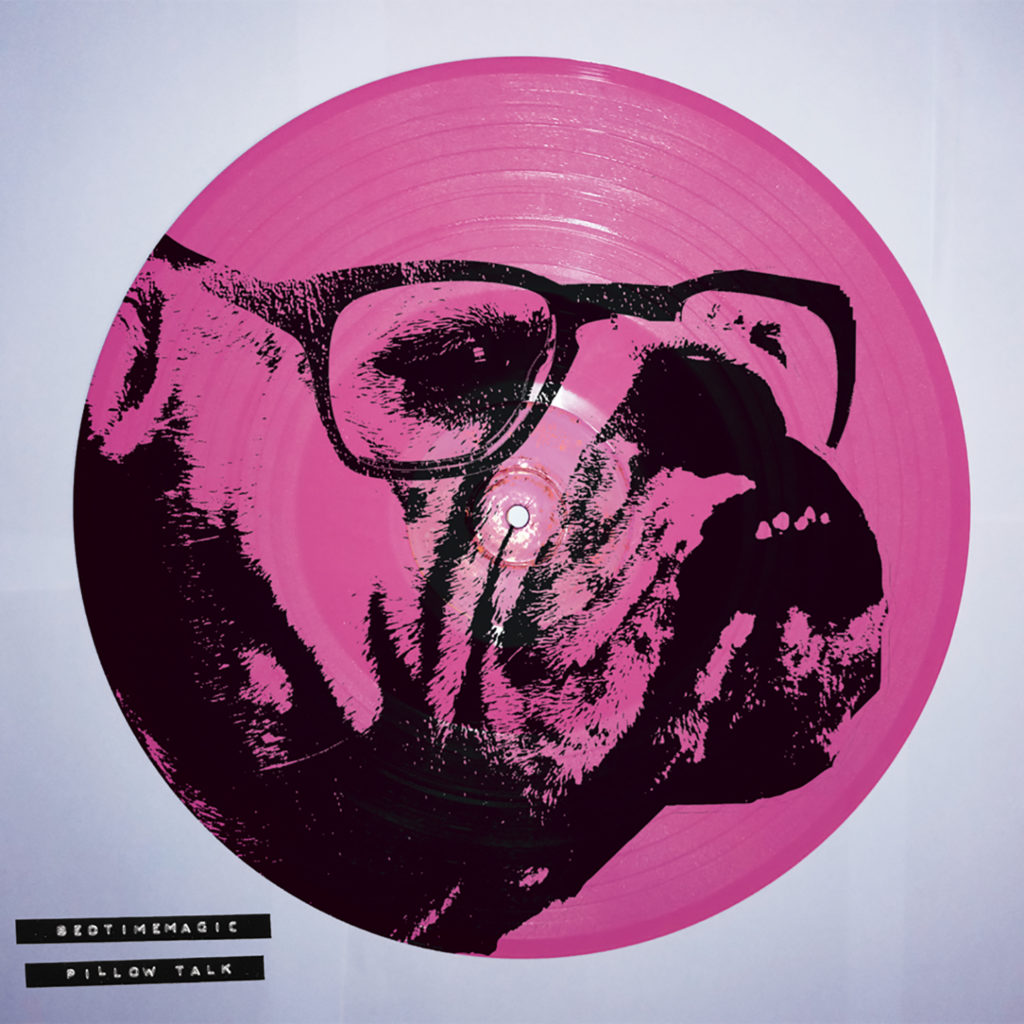 https://bedtimeboston.bandcamp.com
https://www.instagram.com/BEDTIMEMAGIC69
https://www.facebook.com/REALBEDTIMEMAGIC
http://nefariousindustries.com
http://www.facebook.com/NefariousIndustries
http://www.twitter.com/NefariousInd
https://www.instagram.com/nefarious_industries