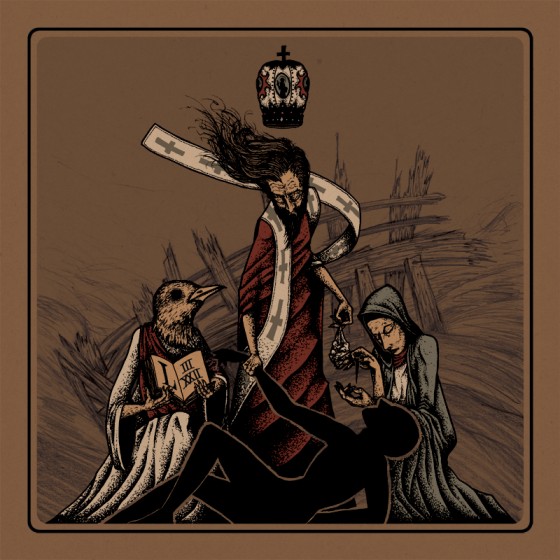 The ground will shake as Future Noise bring two rising titans of the UK underground together for what will be one of the heaviest releases of the year. Blackburn's noisiest sludge merchants, BASTARD OF THE SKIES, and Birmingham's purveyors of filthy doom, GRIMPEN MIRE, go head-to-head on a limited split 12″ featuring new material from both bands.
BASTARD OF THE SKIES takes over Side A, with four songs that further reinforce the potency of their hard-hitting, sludgy noise rock that so captivated anyone subjected to their most recent full-length, 2012's Tarnation. Cavernous, bass-heavy monsters like "Yarn" or closing behemoth, "Old Vessels" will make side A's twenty-minutes feel like twenty-years of ugliness, corruption and anger as the unstoppable mega-riffs pile around the poor listener.
Side B is left entirely to GRIMPEN MIRE's sonic pollution, and their twenty-minutes are spent with but three songs, each driving the listener down into a deeper, darker pit of death and despair. Sounding even more despondent than they did on their cult debut full-length, 2012's A Plague Upon Your Houses which still seems to plague us today, GRIMPEN MIRE delivers proper horrid doom as a perfect complement to BASTARD OF THE SKIES' opening confrontational aggression.
All seven songs were recorded by BASTARD OF THE SKIES guitarist/vocalist Matt Richardson at his own Full Stack Studio, and to further reinforce the massive weight of both bands, master of sonic grimness, James Plotkin (OLD, Khanate, Khlyst), was roped in for a typically amazing mastering job. The limited 12″ is adorned by Michael Cowell's deeply evocative artwork, perfectly capturing the feeling of creeping dread evoked by both bands.
BASTARD OF THE SKIES + GRIMPEN MIRE Split 12″ Track Listing:
1. Yarn (BASTARD OF THE SKIES)
2. Bao Fu (BASTARD OF THE SKIES)
3. Wounder (BASTARD OF THE SKIES)
4. Old Vessels (BASTARD OF THE SKIES)
5. Hollow Wreck (GRIMPEN MIRE)
6. Vermin Hive (GRIMPEN MIRE)
7. Fragments Of Forgotten Craft (GRIMPEN MIRE)
BASTARD OF THE SKIES:
Matt Richardson – vocals/guitar
Claire Horrocks – bass
Matt Aldred – drums
GRIMPEN MIRE:
Paul Van Linden – bass/vocals
Jim Goad – guitar/vocals
Ian Davis – drums
Further BASTARD OF THE SKIES + GRIMPEN MIRE intel to be announced in the coming weeks. For ordering info, go to THIS LOCATION.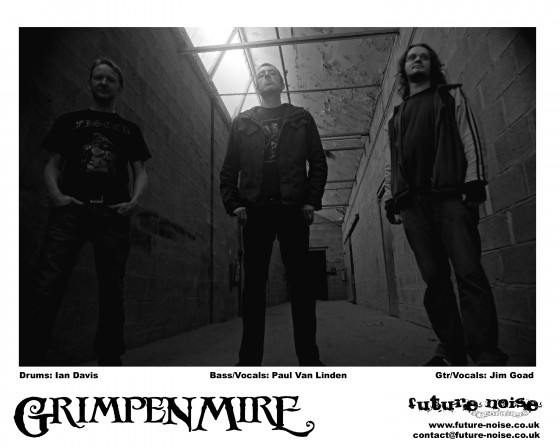 http://www.future-noise.co.uk
http://www.facebook.com/bastardoftheskies
http://www.facebook.com/grimpenmire?fref=ts