[photo by Alexandre Souêtre]
Los Angeles-based instrumental rock outfit BARROWS is currently embarked on their tour across the entire US, delivering the dynamic and entrancing textures of their cinematic new LP, Obsidion.
Formed in Syracuse by Jim Leonard and Richy Epolito, before the two relocated to Los Angeles, BARROWS recruited guitarist Ryo Higuchi and bassist Brock Haltiwanger to flesh out the live lineup. Having proven themselves to be a formidable force in the realm of exploratory rock through two prior albums – 2011's Imprecari Island, and 2014's Red Giant – BARROWS reaches further into the depths of consciousness on Obsidion. Boasting driving passages amidst massive expanses of powerful cosmic and atmospheric exploration. Obsidion was recorded and mixed by Sean Foye, Jim Leonard, and Richy Epolito, mastered by Eroc from the legendary Krautrock band Grobschnitt, and features artwork and photography by Alexandre Souêtre.
BARROWS' singular sound seamlessly blends elements of prog, space, kraut, and psych, citing influences of early King Crimson and Pink Floyd to John Carpenter and Goblin.
Obsidion is out now on deluxe 2xLP via Tonzonen Records, available RIGHT HERE, and through all official digital platforms, including name-your-price at Bandcamp HERE.
Following a series of five weekly residency shows in their hometown through all of May, BARROWS is currently out on an intense US tour in support of Obsidion, which sees them traversing most of the country playing at a total of thirty shows through July 1st.
BARROWS Tour Dates:
6/08/2017 Cafe Nine – New Haven, CT w/ Mid Atlantic Title, Western Estates [info]
6/09/2017 O'Brien's – Boston, MA w/ Sea, 28 Degrees Taurus, Voidgod [info]
6/10/2017 Monkey House – Winooski, VT w/ Dr. No, Gnomedad [info]
6/11/2017 Pauley's Hotel – Albany, NY w/ Yoma, Grimer [info]
6/12/2017 Dinosaur BBQ – Syracuse, NY w/ Formidable Duke, The Magnetic Pull [info]
6/14/2017 Cobra Lounge – Chicago, IL w/ Coyote Man [info]
6/15/2017 Triple Rock Social Club – Minneapolis, MN w/ Hardcore Crayons, Nomia, Goodnight Gorillas [info]
6/16/2017 O'Leaver's Pub – Omaha, NE w/ Low Long Signal, Towering Rogue [info]
6/17/2017 Electric Funeral Fest – Denver, CO [info]
6/19/2017 The Underground – Salt Lake City, UT w/ Yeti Warlord, Toxic Dose [info]
6/20/2017 The Olympic – Boise, ID w/ Desert Graves, Preakedness, Wall Of Ears [info]
6/21/2017 The Valley – Tacoma, WA w/ Fang Chia [info]
6/22/2017 Lytle Beach – Bainbridge Island, WA w/ Weeed [info]
6/23/2017 Victory Lounge – Seattle, WA w/ You May Die In The Desert, Chrome Lakes, Slumberbox [info]
6/24/2017 Turn, Turn, Turn Records – Portland, OR w/ U Sco, Stars' Blood [info]
6/25/2017 Old Nick's Pub – Eugene, OR w/ Cambrian Explosion, Paleons [info]
6/27/2017 Jub Jub's Thirst Parlour – Reno, NV w/ Weight Of The Tide [info]
6/28/2017 Starlite Lounge – Sacramento, CA w/ (Waning), Axiom [info]
6/29/2017 The Night Light – Oakland, CA w/ Wander, Dokoe, Voidtripper [info]
6/30/2017 Subrosa – Santa Cruz, CA w/ Cosmic Reef Temple, Oort Cloud
7/01/2017 Hemlock Tavern – San Francisco, CA w/ Floral, Wander [info]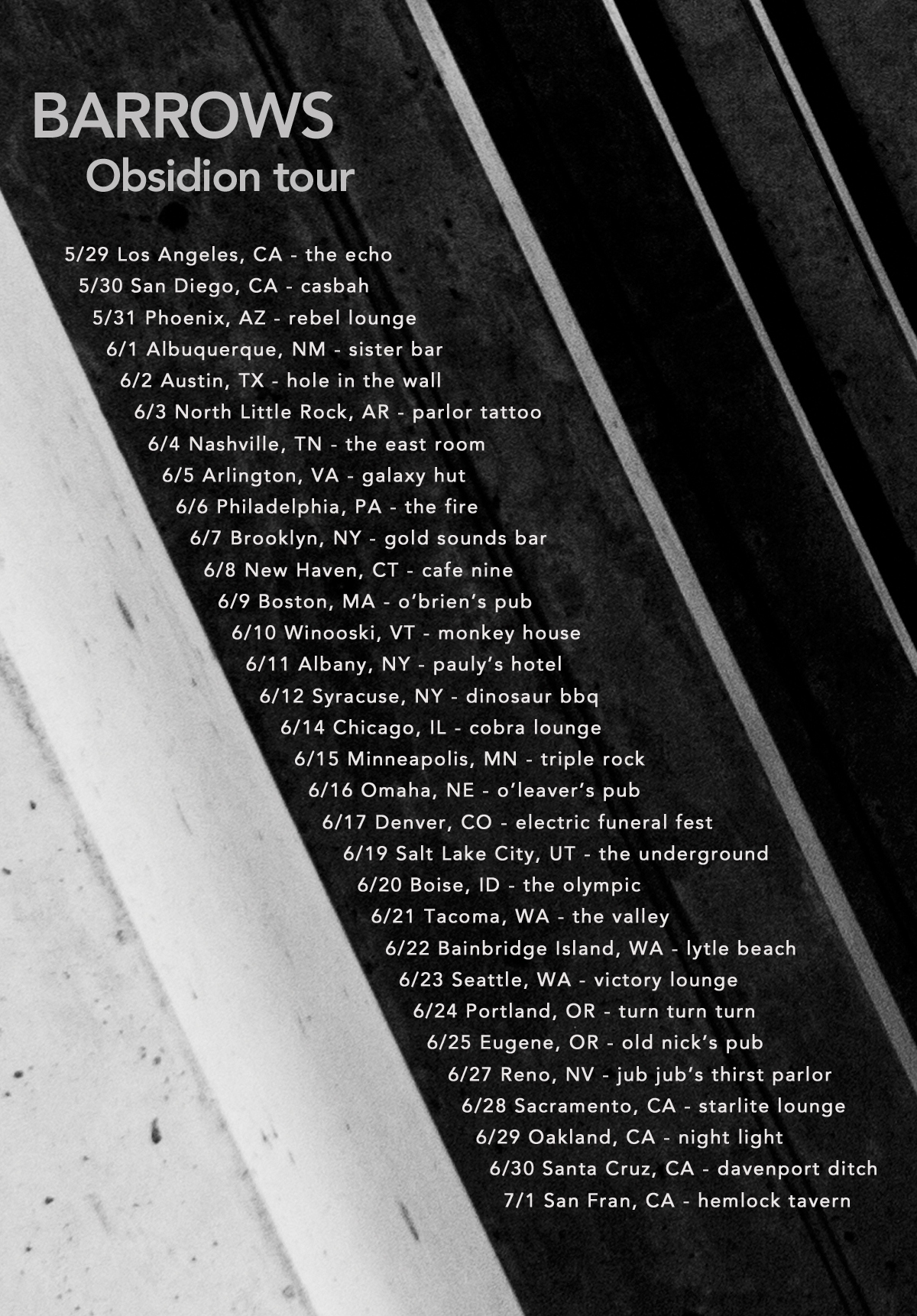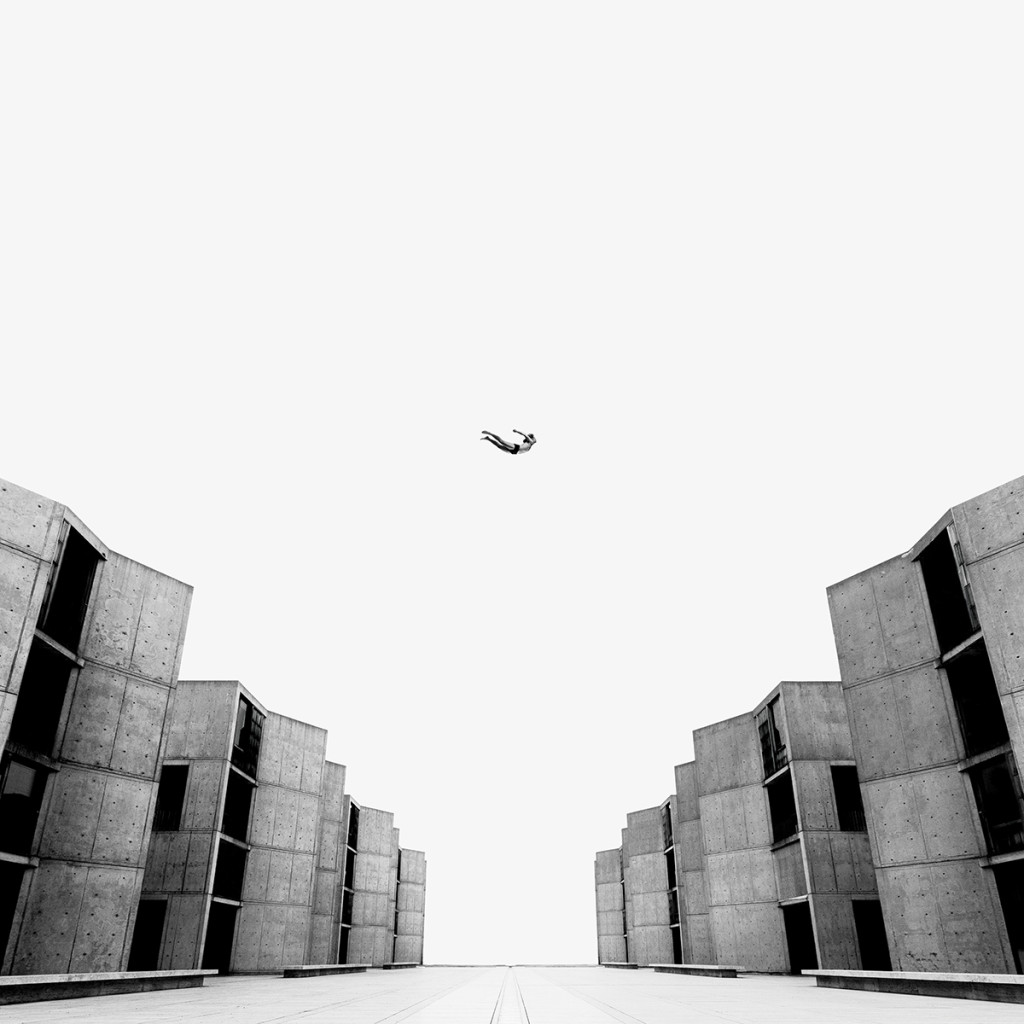 http://www.barrowstheband.com
https://barrowstheband.bandcamp.com
https://www.facebook.com/BarrowsTheBand
https://www.instagram.com/barrowstheband
https://www.tonzonen.de
https://www.facebook.com/Tonzonen
https://www.instagram.com/tonzonenrecords