Bay Area blackened funeral doom collective BARREN ALTAR will release their debut full-length next month. Titled Entrenched In The Faults Of The Earth, the morose offering was captured in the summer of 2017 with Greg Wilkinson (Graves At Sea, Necrot, Vastum) at Earhammer Studios in Oakland, California and delivers five tracks of sonic desolation. Of the record's overall theme, the band offers, "It's a metaphysical plea for the voluntary end of all human life, pressed to plastic, and added to the ever-growing dumpster fire that is the modern world."
Entrenched In The Faults Of The Earth will be self-released as on CD (limited to 300 copies) and digitally on June 12th. For preorders go to THIS LOCATION. Sample opening track "Nexus Of Grief" below.

Entrenched In The Faults Of The Earth Track Listing:
1. Nexus Of Grief
2. Submerged
3. Call To The Waves
4. The Great Awakening Of Death
5. Delirium Vivens
In conjunction with the release of Entrenched In The Faults Of The Earth, BARREN ALTAR will take on a near-two-week West Coast tour with additional dates to be announced in the coming weeks.
BARREN ALTAR:
6/21/2018 RS94109 – San Francisco, CA
6/22/2018 Arlene Francis Center – Santa Rosa, CA
6/23/2018 TBA – Reno, NV
6/24/2018 Plainovhellhounds – Oroville, CA
6/25/2018 Bamboo Room – Medford, OR
6/26/2018 TBA – Eugene, OR
6/27/2018 TBA – Bend, OR
6/28/2018 TBA – Seattle WA
6/29/2018 Airport Tavern – Tacoma, WA
6/30/2018 Le Voyeur – Olympia, WA
7/1/2018 Tonic Lounge – Portland, OR
7/2/2018 The Siren's Song Tavern – Eureka, CA
Forged in 2013 with the intention of blending depressive funeral doom with soul-crushing black metal elements, BARREN ALTAR has spent the last five years establishing a formidable presence in the Bay Area music scene via two ferocious EPs and a split seven-inch, numerous crushing live performances, and a deep-seated DIY ethic.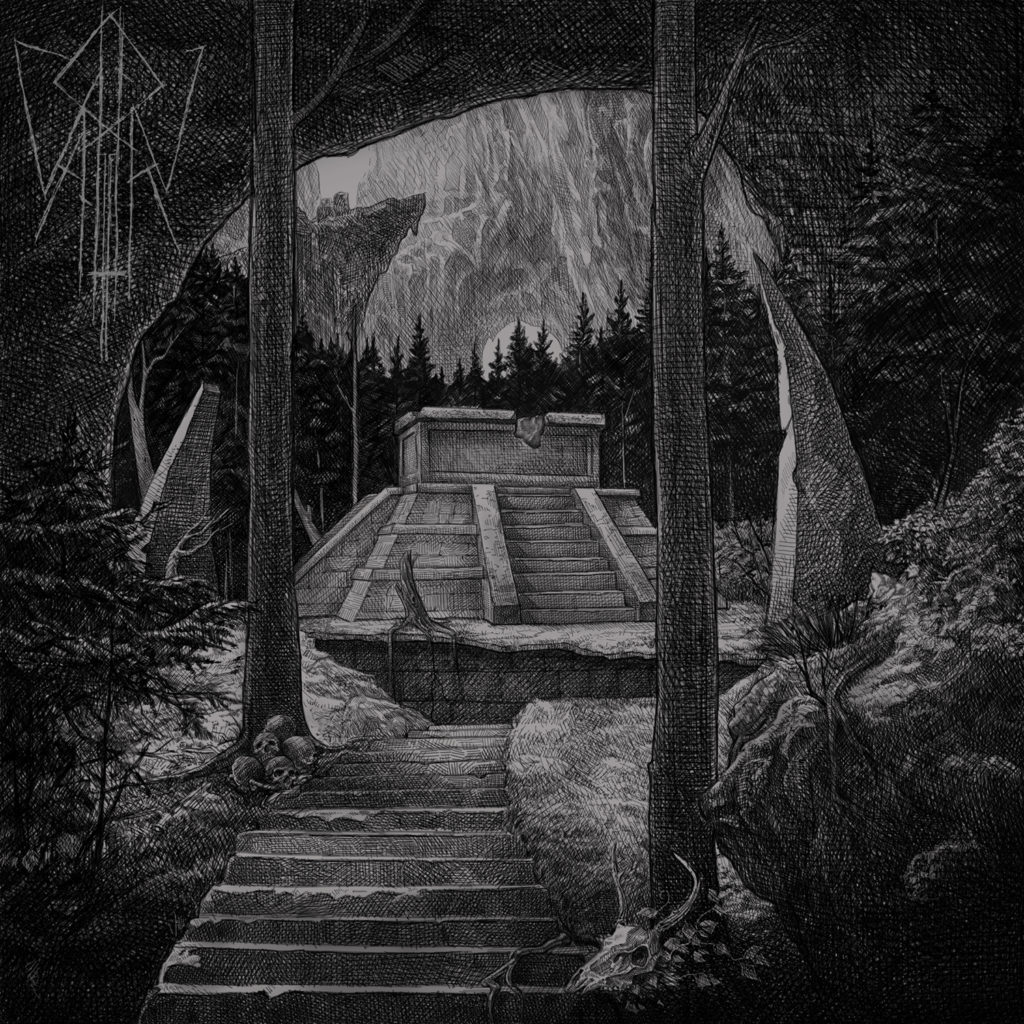 http://www.facebook.com/BarrenAltar
http://www.barrenaltar.bandcamp.com