BANGLADEAFY has just issued a scorching new video, a bewilderingly wild infusion of sci-fi visuals appropriately fitted to their equally intense "Say It With Your Chest," the song culled from their recently-released Narcopaloma EP.
Filmed, directed, and edited by Jason Smallwood, BANGLADEAFY's totally bonkers new video comes into the public through an exclusive premiere at MetalSucks — who has championed the band virtually since inception — their write-up accompanying the premiere offering in part, "The clip is like an acid nightmare amalgamation of A-Ha's famous 'Take On Me' video, Tron, a toy commercial, and that messed-up shit they show Malcolm McDowell in A Clockwork Orange to make him stop being evil. And we're not even sure that description does it justice."
Wrap your face around BANGLADEAFY's "Say It With Your Chest" only at MetalSucks RIGHT HERE.
Narcopaloma is out now on Nefarious Industries; stream the full EP at Noisey alongside an interrogation of the band RIGHT HERE, view a recent Gear Gods playthrough video at THIS LOCATION, and place orders for the CD and digital HERE.
BANGLADEAFY continues to book new shows supporting Narcopaloma, including a show at Brooklyn's infamous Saint Vitus Bar TONIGHT, September 27th, and shows in Smithtown and again in Brooklyn this Friday, September 30th, and Saturday, October 1st, respectively.
BANGLADEAFY Live:
9/27/2016 Saint Vitus Bar – Brooklyn, NY w/ Seven Suns
9/30/2016 Katie's – Smithtown, NY w/ Dead Empires, Bbigpigg, Bite Your Tongue
10/01/2016 Lucky 13 – Brooklyn, NY w/ Dead Empires, Bbigpigg
10/22/2016 Village Pub – Lindenhurst, NY w/ Sargasm, Consonance, Transience
The humans, frothing for another hit of that intoxicating thing BANGLADEAFY does with their mostly instrumental, technical, sci-fi/progressive auditory bombast, have welcomed the news of a new record from this prime pair with widespread approval. Noisey issued, "The NYC duo's ultra-complex blurts of drum and bass insanity pebble-dash the inside of your skull like Satan's own toilet bowel, and Narcopaloma, their new EP, comes off like Lightning Bolt and the Melvins eating big, greedy spoonfuls of each other's candy-colored vomit." MetalSucks came in early offering, "the only way the band's name could be even more accurate is if it was 'Bangladeafinitelygreatmusicians.' The skill with which these two dudes create spazzy mathcore ensures that they're more than just a band with a great gimmick… it's a noodly maze that defies easy categorization and demands repeat listens." Metal Injection hails BANGLADEAFY's new output with, "The mostly instrumental drum and bass duo sound like the bastard child of Primus, Rush and Animals As Leaders… Ehlers' spastic and busy bass work is matched in intensity by Haq's drums. The swirling fusion-like rhythms and subtle keyboard swells are the audio equivalent of an amusement park ride that leaves you breathless when it's over and makes you immediately get in line to ride it again."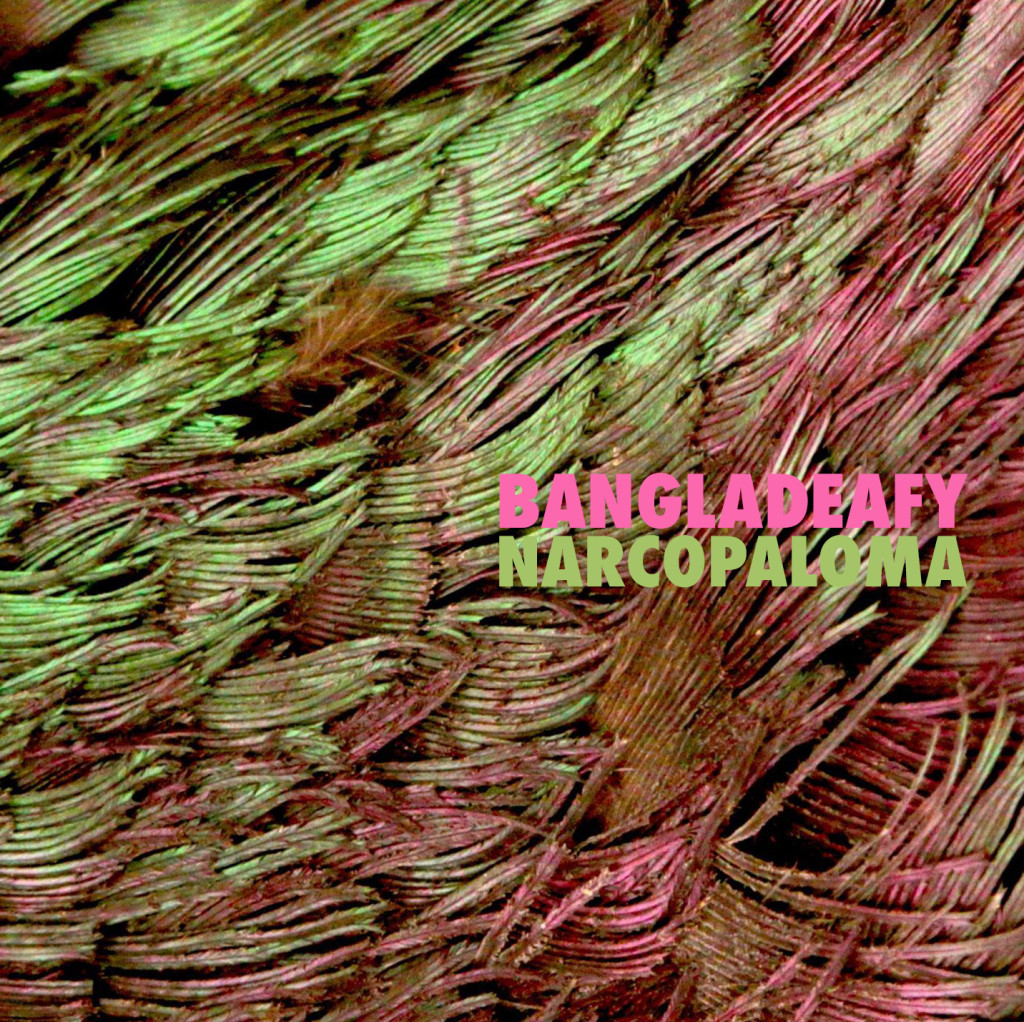 http://www.facebook.com/Bangladeafy
http://bangladeafy.bandcamp.com
http://nefariousindustries.com
http://www.facebook.com/NefariousIndustries
http://www.nefariousindustries.com
http://www.twitter.com/NefariousInd