Ohio apocalyptic metal outfit, AXIOMA, will unleash their Primal Descent EP November 3rd via Stained Glass Torments.
AXIOMA is a sonic conjuring of dark nihilism featuring Cyril Blandino (Time Of Death, ex-Morgue), J. Meyers (Dark Worship, ex-Aureae Crucis), Aaron Dallison (Brain Tentacles, ex-Keelhaul), and Nick Amato (Atomic Witch). Formed in 2015 in Cleveland as a studio project focused on dark-sounding compositions, the incipient band quickly realized that the chemistry displayed warranted more aural attention.
2016 found the band self-producing their debut EP Opia which was released on Tartarus Records in Europe. After establishing themselves as a formidable live force, 2019 saw the release of their first full-length the vitriolic Crown on Translation Loss Records. With 2022 breeding the LP Sepsis again with Translation Loss.
November 2023 will find the band's new EP, Primal Descent, discharged amongst the human populace. The EP was written in 2022 in the aftermath of obvious world upheaval. Without delay from the release of Sepsis, the band decided to construct a new offering reflecting some of the immediate ideas that came about during these egocentric and apocalyptic times. After pre-production in the rehearsal space in Cleveland, March 2023 saw the band entering Bad Back Studios located in Bath with longtime AXIOMA engineer Dave Johnson (Midnight, Fistula). After a few vile sessions, Primal Descent was refined and ready to be unleashed, an ominous and darkly organic ride through an underworld of our own creation.
The themes represented in Primal Descent's four dynamic tracks seep within the dark and nihilistic foundation that AXIOMA has constructed and is known for since their inception. The title track and first single, "Primal Descent" hints at the devolution of the human condition due to the despotic advancement of technology. "Spectre In The Code" could be processed as a warning of a conscious and feral Artificial Intelligence. "Pageantry Of Miscreants" touches upon the veil of idolatry and art, while something inherently more sinister lurks. Closing out the EP, "Fellowship Of Serpents" observes a prevailing all-inclusive yet grotesque culture withering upon its empty ideals. These are merely suggestive interpretations and can be suited to any listener as they see fit.
In advance of the EP's official unveiling, today Decibel Magazine premieres the video for "Primal Descent," noting of the track, "the song feels punchy and aggressive, the guitars carrying an ominous tone and the drums feeling immediate and nearby. Even the song's comparatively-quiet interlude feels gloomy, with the video showing images of mass death destruction, as well as a beating heart."
Watch "Primal Descent," now playing at Decibel Magazine, at THIS LOCATION.
AXIOMA's Primal Descent EP will be released on CD and digital formats. Find preorders at THIS LOCATION.
Primal Descent EP Track Listing:
Primal Descent
Spectre In The Code
Pageantry Of Miscreants
Fellowship Of Serpents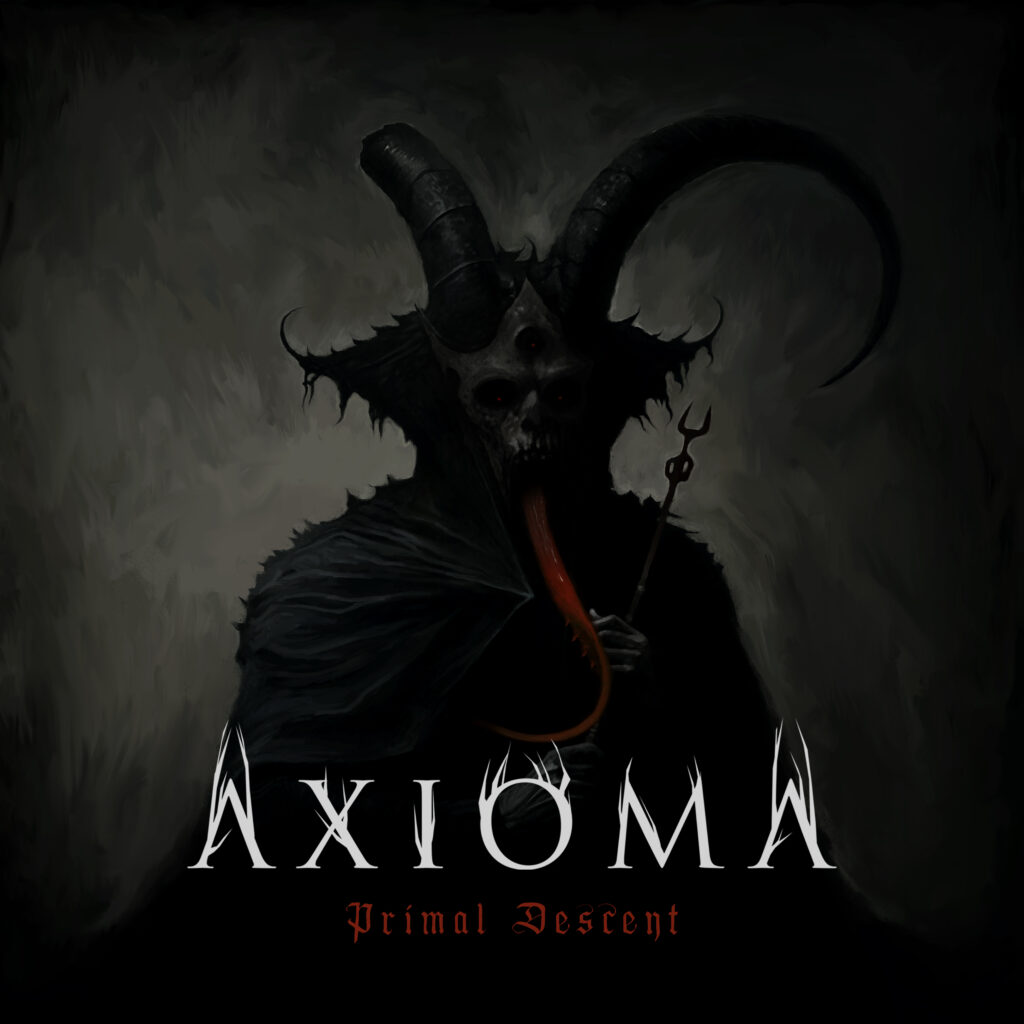 https://axioma.bandcamp.com
https://axiomasound.com
https://www.facebook.com/AxiomaSound