[photo by Max Montesi]
With AUROCH's predatory third LP Mute Books approaching release through Profound Lore Records in October, a pulverizing new preview of the album is available through a stream of the track "Say Nothing," as premiered this week at No Clean Singing.
AUROCH has cast their most ferocious undertaking yet; one of the darkest, most violent, whirlwind-like bizarre monuments of alchemic death metal of the year. Recorded at Raincity Recorders (Baptists, Japandroids, White Lung), Mute Books was mixed and mastered by Arthur Rizk (Prurient, Inquisition, Pissgrave, Black Twilight Circle, Power Trip). The album's expansive cover art was handled by Cold Poison Design, each format of the album showcasing different aspects of the artwork.
Alongside the premiere of "Say Nothing," AUROCH's Shawn Haché offers, "A song that represents a bold plunge into strange new territory, while still maintaining a viciously primitive approach. Balancing the unorthodoxy on a solid crux, the primal death metal is flanked by Aurochs most experimental moments. We are standing on an immutable foundation, while always moving forward!"
A section of the write-up on AUROCH at No Clean Singing includes, "'Say Nothing' is indeed a balance of primal and chaotic death metal savagery and other ingredients that from the beginning generate a dark, mystical aura. While the serpentine, ritualistic opening section is both unsettling and hypnotic, what follows is a cyclone of fleet, ferocious, maniacal instrumentation and widely divergent vocal expressions. All three of the musicians in this power trio rush ahead at a blinding pace, but they're flying a wholly unpredictable, rapidly veering, and mind-bendingly intricate course. It's a dissonant, discordant, delirious explosion of sound."
Stream AUROCH's "Say Nothing" at RIGHT HERE.
Mute Books' "He Wreaths The Cross" is also playing at Decibel Magazine HERE.
Profound Lore Records will release Mute Books on CD, LP, cassette, and download on October 21st; preorders, additional audio previews, tour dates, and more will be announced shortly.
Comprised of vocalist/guitarist Sebastian Montesi (bassist/vocalist of Mitochondrion), vocalist/bassist Shawn Haché (vocalist/guitarist of Mitochondrion), and drummer Zack Chandler, AUROCH has slowly but steadily been gaining recognition from the international scene since their release of their 2012-released debut LP, From Forgotten Worlds, but it was their 2014-issued Taman Shud LP and the touring subsequent to its release that really began to showcase the band as one of Canada's most active death metal bands. Since then the death metal power-trio has been active on the live circuit consistently, through playing various shows, tours and festivals in the US and Canada, including a recent US tour and an appearance at this year's Maryland Deathfest, and a European tour under their belt likewise with appearances at such festivals as Killtown and Incubate).
Enveloping shadows of ominous death metal chaos loom with AUROCH's Mute Books, which reveals itself as the band's darkest, most brutal, complex, and musically virulent release to date. Carrying the innovative Canadian death metal tradition laid down by the likes of early-1990s records by Gorguts, Cryptopsy and Kataklysm, and more recently through the likes of Mitochondrion and Chthe'ilist, the songwriting on Mute Books reaches a new plateau in technicality and over-the-top dynamics along with a new achievement in production and sound.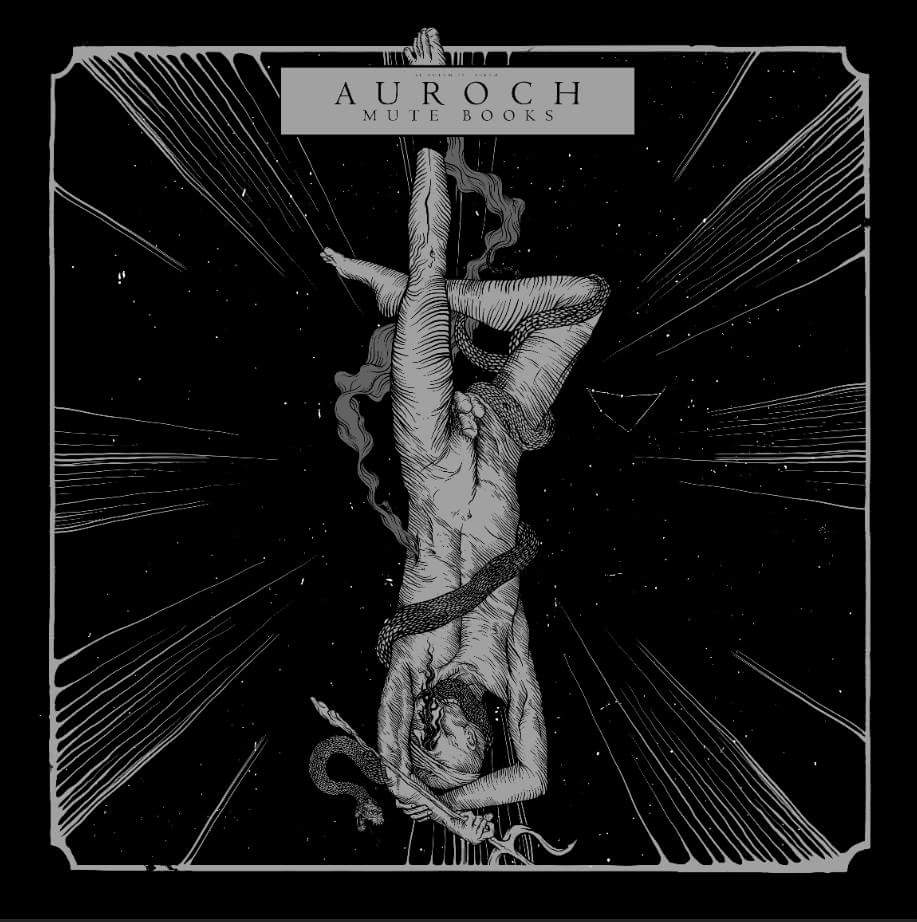 http://www.auroch1.bandcamp.com
http://www.facebook.com/aurochmetal
http://www.twitter.com/aurochband
http://www.profoundlorerecords.com
http://www.facebook.com/profoundlorerecords
http://www.profoundlorerecords.bandcamp.com