photos by Derek Carr
Apexapien, the debut LP by Vancouver, British Columbia-based ATRÆ BILIS, is now streaming in its entirety ahead of its release this Friday through 20 Buck Spin.
ATRÆ BILIS' Apexapien was recorded by Matt Roach at Rain City Recorders, engineered by Matt Roach and Christian Donaldson with assistant engineering by Emily Ryan and Jonathan Mazzeo and drum technician Alex Glassford. The record was mixed and mastered by Christian Donaldson (Cryptopsy, Despised Icon, Beneath The Massacre) and completed with stunning cover art by Eliran Kantor (Atheist, Bloodbath, Hate Eternal, Sodom, Kreator), layout and design by Dan Fried, and photography by Rob Zawistowski. Apexapien is highly recommended for fans of Ulcerate, Gorguts, Deathspell Omega, Wormed, Cannibal Corpse, Suffocation, Immolation, Dead Congregation, Hate Eternal, and Morbid Angel.
ATRÆ BILIS' entire Apexapien album can now be streamed in its entirety early at THIS LOCATION.
20 Buck Spin will issue Apexapien on CD, cassette, and digital platforms this October 8th, with the vinyl to follow on December 3rd. Find preorder options at the label webshop HERE and Bandcamp HERE. Also watch the drum/guitar playthrough video for "To Entomb The Ætherworld" HERE
On Apexapien, the follow-up to the highly praised 2020 Divinihility EP, angular, blackened dissonance, exhilarating experimental progressivism, and crushing guttural savagery merge into a cacophony of violently discordant death metal, all held together with a strict focus, discipline, and astonishing percussive momentum. Thoroughly modern in scope and mercilessly severe in execution, the heinous battering inflicted on Apexapien establishes ATRÆ BILIS at the vanguard of a new breed of forward-looking death metal bands not content to simply pay tribute to or completely abandon the genre's towering progenitors.
"Somehow, ATRAE BILIS hold our primal instincts and intellectual curiosity in perfect equilibrium – death metal for brain and soul alike. That takes imagination and talent. Chin-strokers and headbangers, unite! Here's a fresh set of jams we can all get down to. 8/10″ – Decibel Magazine
"…even though ATRÆ BILIS have learned pretty much everything they know from the masters of the genre, they're not going to be content just recreating the same old forms and the same old patterns. They want to make a name for themselves, on their own terms and in their own time. And that time starts now." – No Clean Singing
"The jagged, intra-dimensional riffs on ATRÆ BILIS' eagerly-awaited full-length debut are handily up to the task of splitting your brain into multiple pieces. It's 'thoughtful' death metal, sure, but only while you're still capable of having thoughts." – Invisible Oranges
"Get some cream for the burn because this is a thirty-one-minute experience of pure fire. The production is extremely slick–the album just sounds great. It is crisp and clear but the band plays so laser focused and brutal that it doesn't sound sterile. The mixing does a wonderful job as well to show the listener all the crazy things happening within the eight tracks. 9/10" – Metal Temple
"Death metal's expansion over the past decade or so continues to be exciting to behold, and bands such as ATRÆ BILIS are the ones that will keep pushing its borders so that new ideas can continue to flourish. Apexapien is one you likely will have to visit a few times before it really sinks in its hooks, but once it does, you will continue to understand the machination even better." – Meat Mead Metal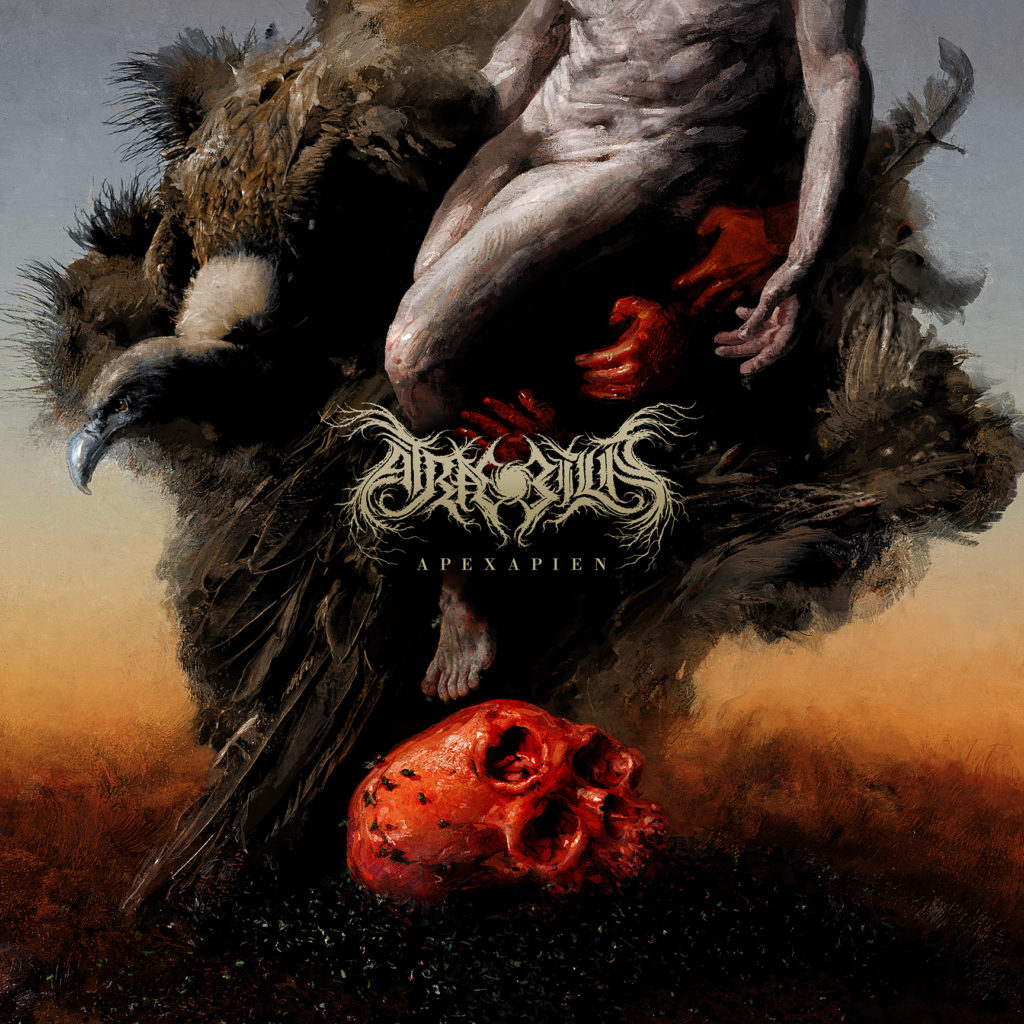 https://www.facebook.com/atraebilis
https://www.instagram.com/atraebilis
https://linktr.ee/atraebilis
https://atraebilisdeath.bandcamp.com
http://www.20buckspin.com
https://listen.20buckspin.com
https://www.instagram.com/20buckspinlabel
http://www.facebook.com/20buckspin
http://www.twitter.com/20buckspinlabel