photos by CJ Grogan
Decibel Magazine is hosting the loaded new video for "I've Turned Into A Monster," from New Jersey noise rock outfit ATOM DRIVER's Is Anything Alright EP, out now through Nefarious Industries.
New Brunswick-based ATOM DRIVER formed in the fall of 2016 when guitarist and vocalist Mark Segal (ex-Boss Jim Gettys), bassist Justin Ingstrup (ex-Good Clean Fun), and drummer Mike Polilli (Buzzkill) set their sights on blending classic and current noise rock, indie rock, and post-hardcore influences with a love of punk and metal. The trio made their debut with the 2017 EP Slackjaw, produced by Steve Evetts (Hatebreed, Dillinger Escape Plan, Snapcase, Sepultura) and released on local label Powerbunny 4×4. Two more self-released EPs followed: In The West later that same year, and Here They Come, The Hornets in 2019.
After re-assessing their musical vision in 2020, ATOM DRIVER recruited Chris "Crispy" Corvino (Deadguy, Second Arrows) to handle vocal duties. As soon as masks could come off, the group recorded six new songs with Joseph Dell'Aquila at Exeter Recordings in Freehold. What they emerged with was a more frantic and pissed-off vocal style layered over some quite accessible noisy indie rock with nods to bands like The Monorchid, Hot Snakes, Motorhead, Tomahawk, McClusky, and God Bullies. Is Anything Alright was mastered by Bill Henderson at Azimuth Mastering and completed with cover art by Maurice Patterson.
With the "I've Turned Into A Monster" video, Crispy delves, "It's an old story: sometimes being good is tiring, so here is a video of bad behavior. We lead the league in found footage morality plays. Also, the only song we know of which references a Strandbeast."
Decibel states how the track, "pretty well sums up the state of the union/society/world."
Swerve over to Decibel Magazine and get wasted by ATOM DRIVER's "I've Turned Into A Monster" video RIGHT HERE.
Is Anything Alright is out now through Nefarious Industries, available on all digital/streaming services via the label HERE.
Stand by for additional videos, live dates, and more from ATOM DRIVER to post over the weeks ahead.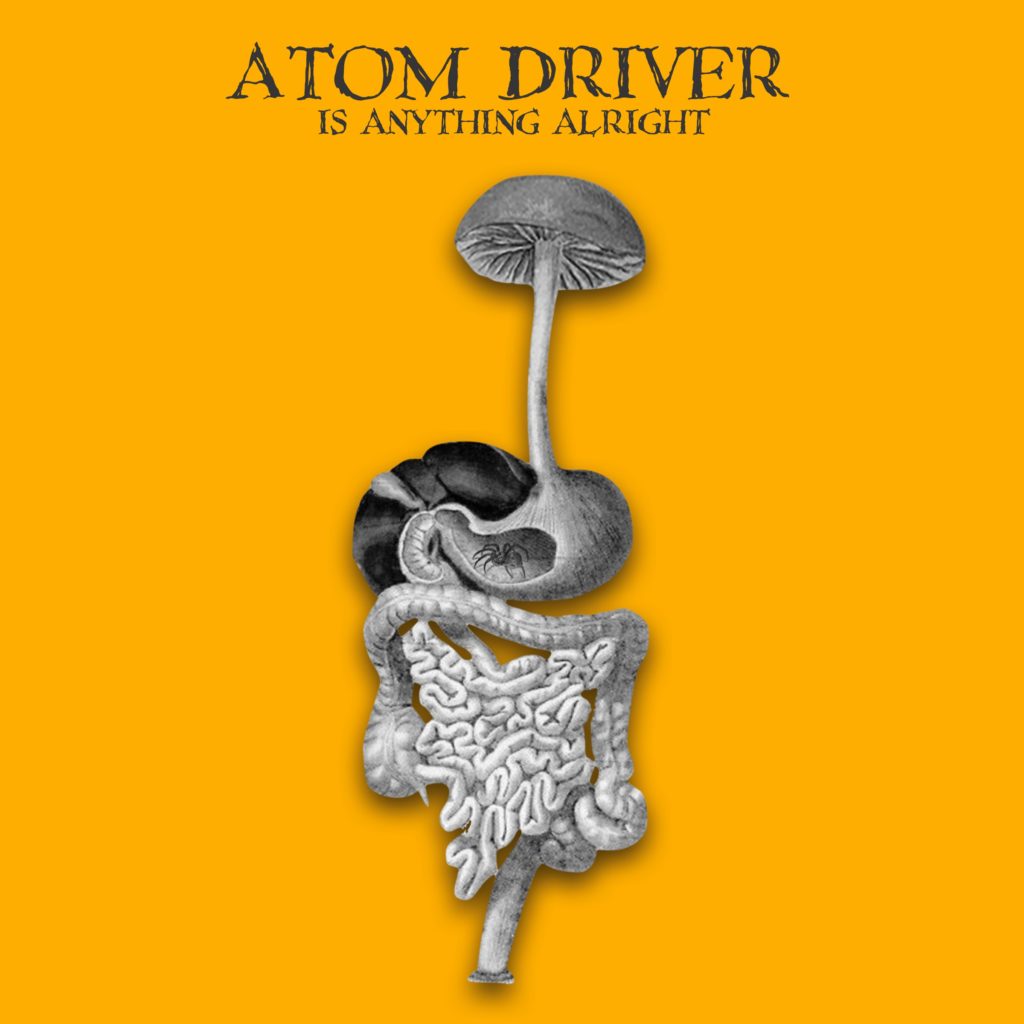 https://atomdriver.bandcamp.com
https://www.facebook.com/at0mdrivernj
https://www.instagram.com/at0mdrivernj
http://nefariousindustries.com
http://www.facebook.com/nefariousIndustries
http://www.twitter.com/nefariousInd
https://nefariousindustries.bandcamp.com
https://www.instagram.com/nefarious_industries