[photo by Karoline Collins]
Southern Lord is now streaming several tracks culled from Total Destruction (1999-2006), the collected works discography of defunct bible-shredders, ASSCHAPEL.
Behold the only remaining relic of ASSCHAPEL's existence: the band's thirty-one wretched tracks of total destruction captured during their lifespan between 1999 and 2006, here collected with Total Destruction (1999-2006) The gathering of tracks will hold the scriptures found on the band's Fire And Destruction full-length, the Live Through Destruction live video, and more, the works to be bound in a double-LP gatefold-jacketed package with a poster insert, and DVD. The songs "Unholy Destruction," "Carcass Bloody Carcass," "Fire And Destruction," and "Total Worship" are now playing.
Congregation, arise and praise ASSCHAPEL through the Southern Lord Soundcloud HERE.
A trailer on the ASSCHAPEL LP is also playing HERE.
Southern Lord will unveil ASSCHAPEL's Total Destruction (1999-2006) on Friday, July 15th; preorders are available HERE.
At turn of the 21st Century a Chapel of Ass arose from the buckle of shit known as the Bible Belt, Nashville, Tennessee. Built upon the crushed dreams of many aspiring country singers off music row, some local dudes accidentally formed the Satanic thrash rock juggernaut ASSCHAPEL, only to find themselves self-destructing into hell seven years later without a trace… Yet over the course of seven years this sect played all over the Western world, leaving in their wake crippled vans with wheels flying off, shattered heels, broken noses, torn out nipple rings, maxed out credit cards, on-stage arguments, collapsed house show ceilings, everyone's clothes falling off at the show, and more, while impressively avoiding search and arrest from the authorities due to shear body odor coming straight from the dirty south. Posthumously, members have since moved on to the likes of Pelican, The Swan King, Tijuana Goat Ride, Hans Condor, and others, and one of ASSCHAPEL's hymns was even featured in a Mazda commercial. This is the legacy which was ASSCHAPEL… Amen.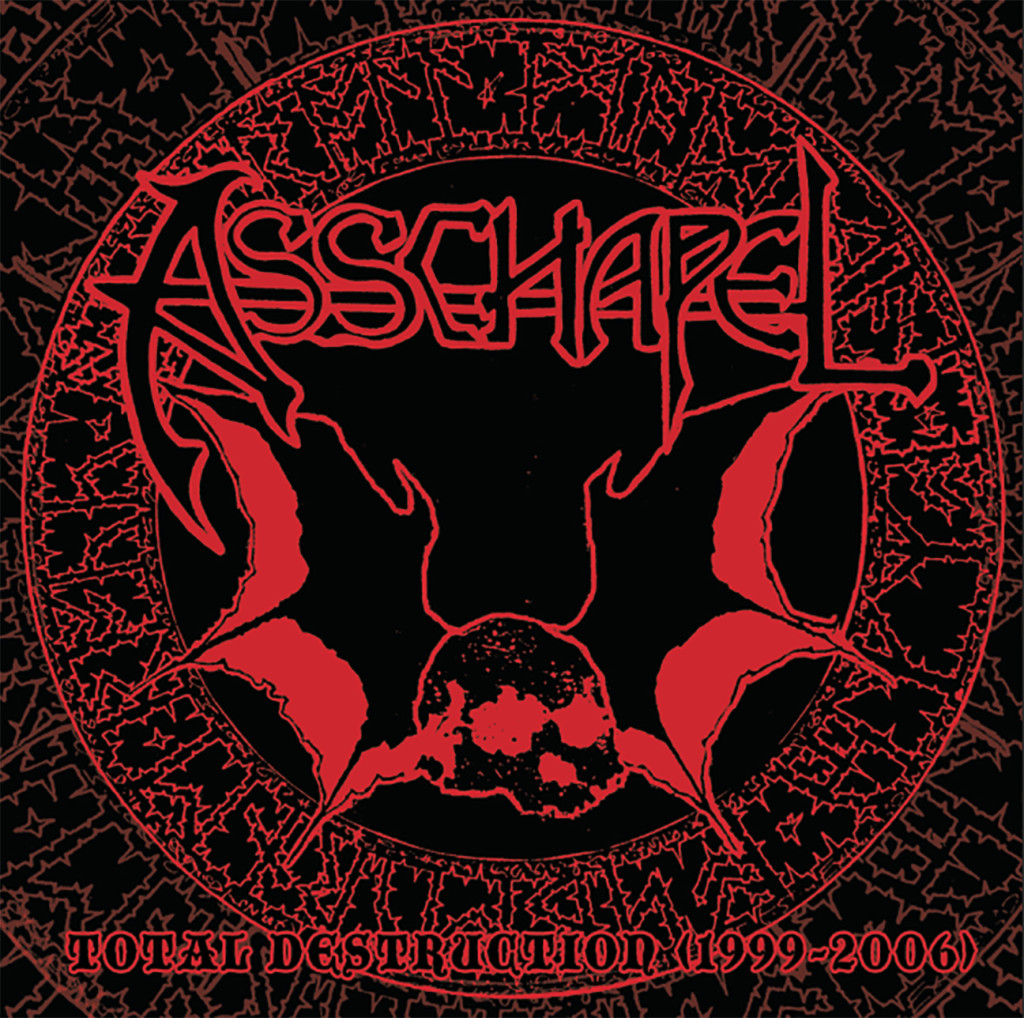 http://www.facebook.com/asschapel666
http://asschapel.bandcamp.com/releases
http://www.southernlord.com
http://southernlord.bandcamp.com
http://www.facebook.com/SLadmin
http://twitter.com/twatterlord