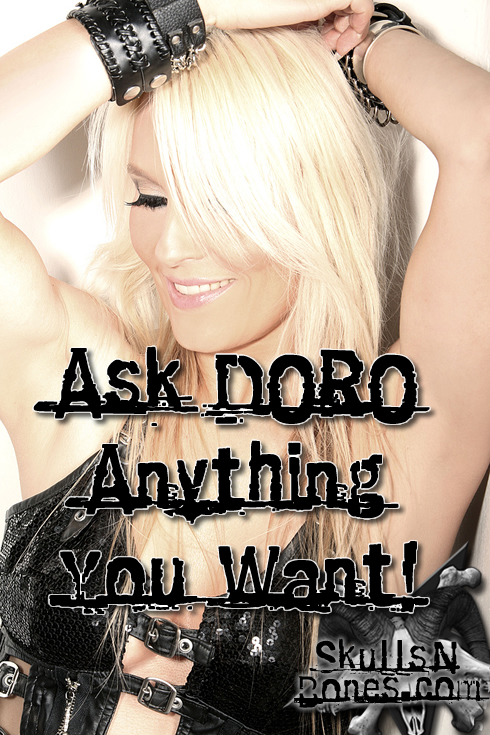 The infinitely cool folks at Skulls N Bones want YOU to interview legendary German heavy metal queen DORO PESCH as part of their "ASK THE BAND" interview series.
DORO PESCH recently celebrated her 2,500th concert on March 13, 2010! The landmark performance took place at the new Burg-Wächter Castello Arena in her hometown of Düsseldorf, Germany in front of 2,500 raging fans and included guest appearances from Destruction mainman Schmier, Krokus vocalist Marc Storace, and Holy Moses frontwoman Sabina Classen, among others.
DORO and her bandmates are currently gearing up for more shows throughout the summer. In the meantime, the pleather-clad priestess of all that is good and right in metal, is ready to get personal. So go ahead. Visit: http://www.skullsnbones.com/profiles/blogs/ask-doro-anything-you-want?xg_source=activity and ask anything you wish. Answers will be personally answered by DORO and her bandmates.