photo by Drew Storcks
Cvlt Nation is currently hosting the exclusive public streaming of Crime As Theatre, the volatile debut EP from politically-motivated Richmond, Virginia-based hardcore outfit, ARMAGIDEON TIME. The stream advances this Friday's official release of the record through Anti-Corporate Music.
Straight from the heart of the birthplace of slavery and segregation comes ARMAGIDEON TIME. Born out of paranoia and racial tension in the Spring of 2019, Jesse Mowery (Karoshi, In Wolves Clothing, Apostles Of Eris) and Andy Kohler (Voarm, Argentinum Astrum, Sadville) began ruminating on a new musical endeavor. They soon added Shaun Reeves (Voarm) on bass and Taimir Gore (Broke Royals, Kristeva, Glossing) on guitar to round out the instrumental section of this new project. After a year of rehearsal, followed by another year waiting out a pandemic, they connected with rapper BlackLiq, who had recently released his collaborative album with emcee/producer Mopes, titled Time Is The Price on Strange Famous Records.
Together, this newly formed unit wrote and recorded their debut EP Crime As Theatre. The resulting collection of energetic songs is a story about life, love, and Fox News, told over a relentless blend of ripping crust/d-beat-infused melodic hardcore. Lyrically, the band's approach challenges the fearmongering, misinformation, and exploitation of the poor that has become the standard American custom, while holding accountable the parties that use those methods to further their agendas.
ARMAGIDEON TIME's Crime As Theatre EP was recorded by Bob Quirk and Yave Rust, mixed by Bob Quirk, and mastered by Dan Emery at Black Matter Mastering, the record then completed with cover art by Emily Robinson and photos by Randy Blythe (Lamb Of God).
BlackLiq states with the advance EP stream, "Crime As Theatre is about detachment. Our society, our government, refuses to let us go yet tells us, 'Don't take it personal.' Ironically, our self-governance often echoes the same approach, as even if we do escape, we often find ourselves still unable to let go. Whether it's on the news or posted on social media, it's a crime we are only willing to try publicly as entertainment. None of us are innocent, we're just not guilty."
Cvlt Nation writes, "Lyrically, this band is dropping straight knowledge that can empower us all! BlackLiq is a beyond-gifted emcee, and now I have to give him mad props for being the awesome vocalist of ARMAGIDEON TIME. Musically, they have manifested a record that bleeds empathy while seething with righteous sonic rage! As a unit, this band has created a collection of songs that is meant to awaken the sleeping masses and give inspiration mentally on point!"
Stream ARMAGIDEON TIME's Crime As Theatre first now at Cvlt Nation RIGHT HERE.
Crime As Theatre will see digital and cassette release this Friday, May 6th, with a vinyl version to follow in the Summer. Find preorders at the Anti-Corporate webshop HERE and digital presaves HERE.
Watch for an official video, vinyl updates, and more to post over the weeks ahead.
ARMAGIDEON TIME is actively booking new additional live shows and excursions. Watch for new announcements to be issued shortly.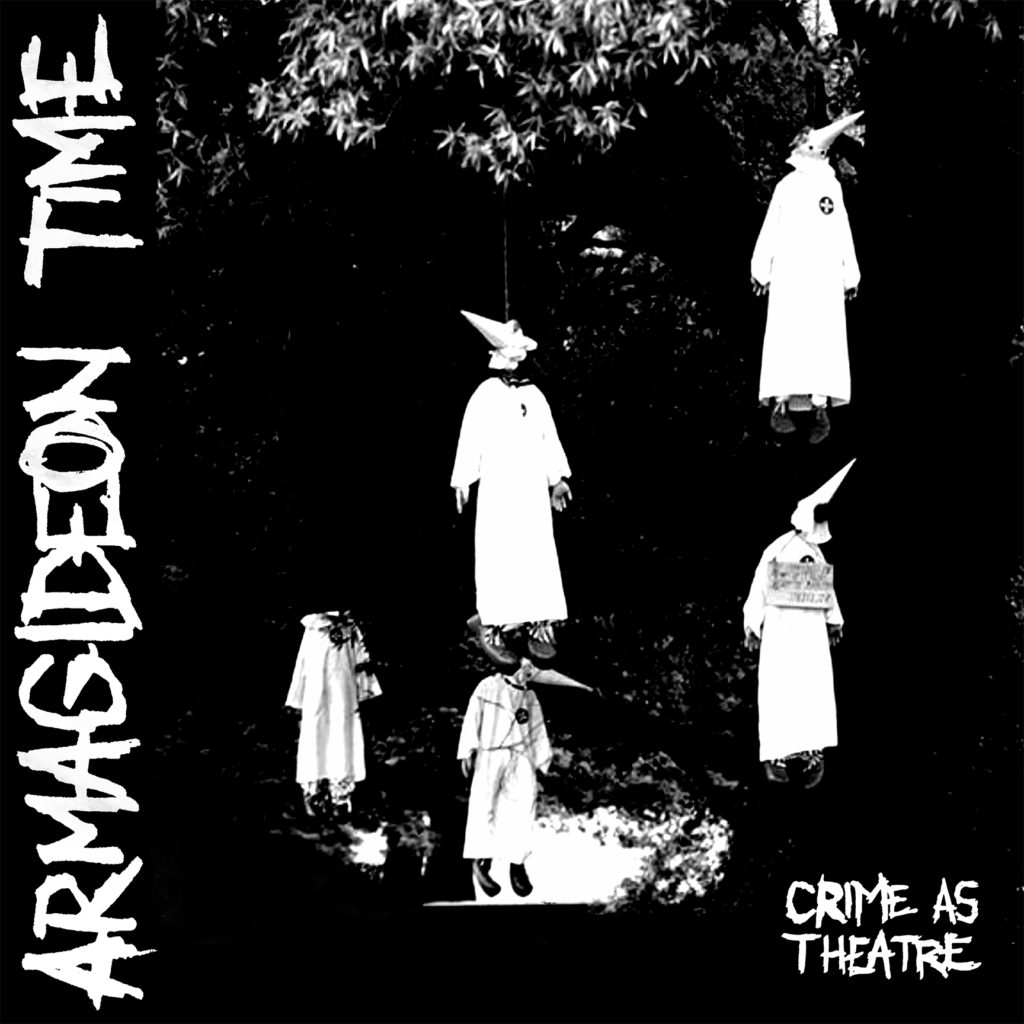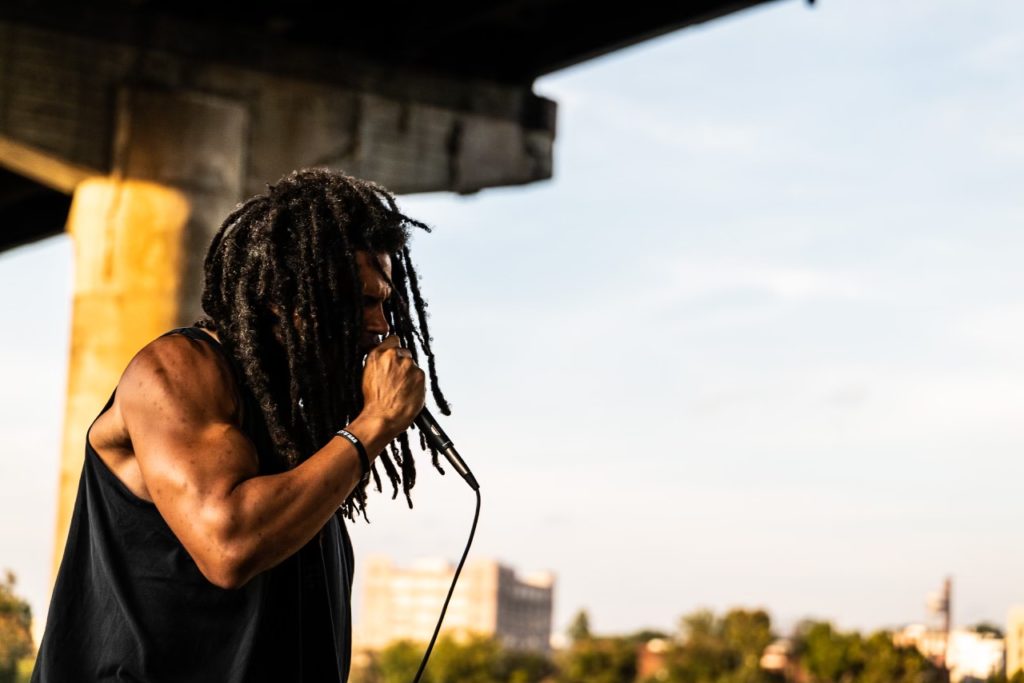 photo by Randy Blythe
https://www.instagram.com/armagideontimerva
https://armagideontimerva.bandcamp.com
https://anticorpmusic.com
https://facebook.com/anticorpmusic
https://www.instagram.com/anticorpmusic
http://www.blackmattermastering.com