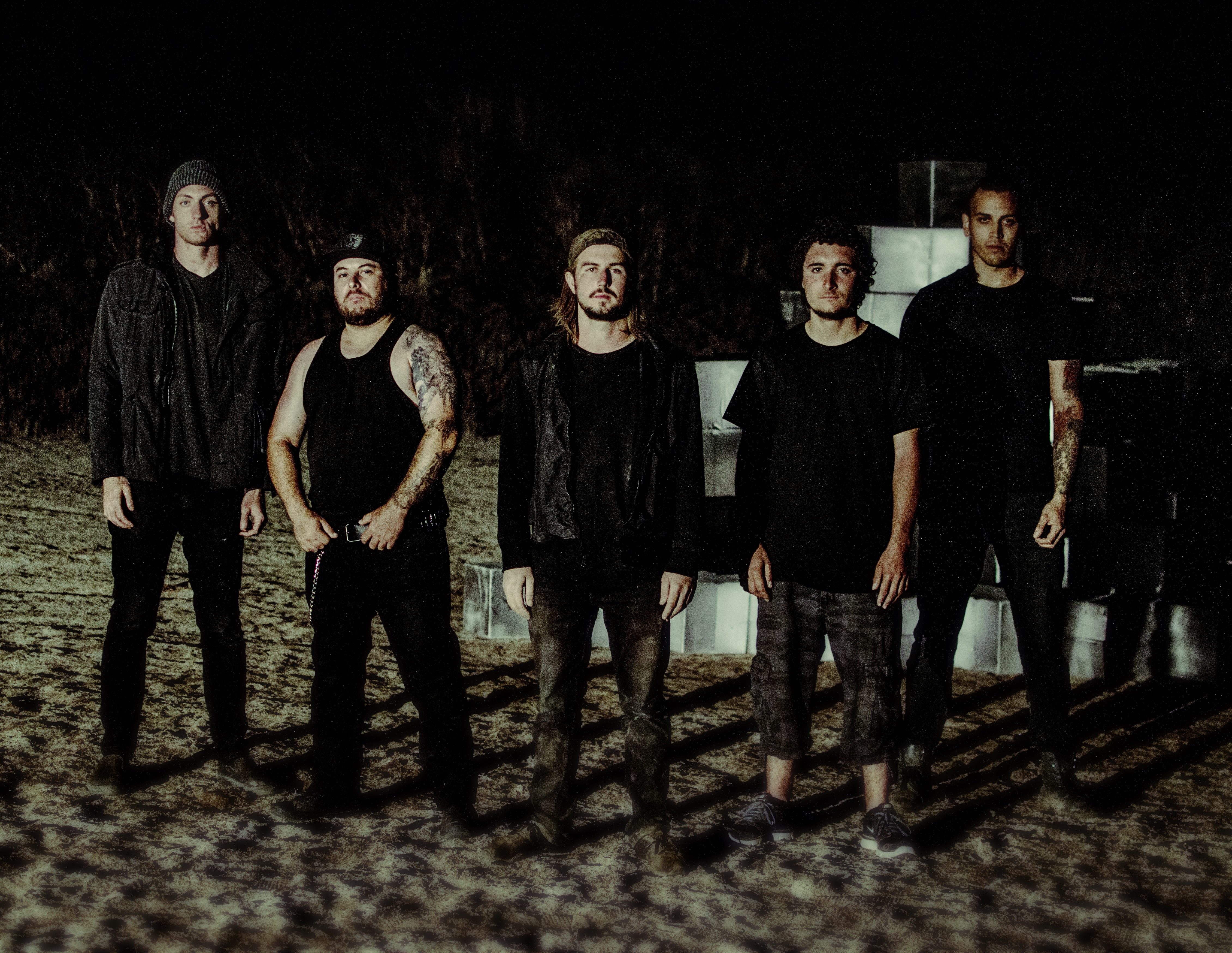 Progressive death metal collective ARKAIK will kick off the Tech Trek II tour with Archspire next month. The tour will kick off on March 17th in Tacoma, Washington and coil its way through nearly two dozen cities across the country, coming to a close on April 6th in Boise, Idaho. See all confirmed dates below.
ARKAIK is currently working on the follow-up to their critically-lauded, 2015-issued Lucid Dawn full-length. The as yet-untitled studio offering will again be engineered, mixed and mastered by Zack Ohren (Suffocation, Fallujah, Wrvth, All Shall Perish et al.) at Sharkbite Studios in Oakland, California. Additionally, The Kennedy Veil's Gabe Seeber will be recording drums while Alex Bent joins Trivium on their European tour. Additional details to be unveiled in the coming weeks.
In the meantime, check out a pre-production video below.

ARKAIK w/ Archspire:
3/17/2017 Real Art – Tacoma, WA
3/18/2017 Third Street Pub – Bend, OR
3/19/2017 Oakland Metro Sideroom – Oakland, CA
3/20/2017 Brick by Brick – San Diego, CA
3/21/2017 Slidebar – Fullerton, CA
3/22/2017 Joe's Grotto – Phoenix, AZ
3/23/2017 Rockhouse Bar & Grill – El Paso, TX
3/24/2017 Rail Club – Fort Worth, TX
3/25/2017 The Gig – Beaumont, TX
3/26/2017 The Varsity – Baton Rouge, LA
3/27/2017 1904 – Jacksonville, FL
3/28/2017 Arizona Pete's – Greensboro, NC
3/29/2017 Backstage @ Champ's – Trenton, NJ
3/30/2017 Revolution – Amityville, NY
3/31/2017 Café 611 – Frederick, MD
4/01/2017 The Foundry – Lakewood, OH
4/02/2017 Reggie's – Chicago, IL
4/03/2017 The Riot Room – Kansas City, MO
4/04/2017 The Roxy Theater – Denver, CO
4/05/2017 Metro Music Hall – Salt Lake City, UT
4/06/2017 The Shredder – Boise, ID
ARKAIK released Lucid Dawn via Unique Leader Records. The second installment in a series of concept albums, Lucid Dawn centers itself around Cyrix, a disillusioned character in a dystopian society. In Cyrix' realm, dreaming is systematically controlled by a tyrannical ruler named Khaal-Li-Phar and his army of dark shamans, where people are forced to build monuments to the tyrant to stifle their imaginations and inhibit their ability to achieve a multi-dimensional existence. Musically and conceptually, Lucid Dawn is a death metal take on American mythologist, writer and lecturer, Joseph Campbell's monomyth and the beginning of Cyrix's "Hero's Journey," that seamlessly carries its listeners on a visceral expedition through the depths of evil and beyond the threshold of mundane reality.
Lucid Dawn was engineered, mixed and mastered by Zack Ohren. Order bundles are currently available at THIS LOCATION.
"ARKAIK managse to imbue fresh life into their brutal technical death metal through the sheer power of their writing." – Heavy Blog Is Heavy
"Firmly entrenched in the technical death metal sound, ARKAIK show just how appealing the genre can be when approached from the right angles. There's no gimmicks, no over-the-top guitar wankery, just crushing death metal with enough intricacy to blow your mind yet allow you to whistle that riff that got stuck in your head for the rest of your day." – Dead Rhetoric
"…a head-spinning display of insectile tech-death frenzy – the kind of performance that somehow feels both machine-tight and berserk." – No Clean Singing
"ARKAIK merges insane brutality and technicality with a modern death metal sensibility that allows them to reap the benefits of both styles. The combination of complexity and catchiness makes for songs that have both immediate appeal and longevity; the perfect combination…" – Wonderbox Metal
"As profound and groovy as tech gets…" – Sputnik Music
"A tech-death hurricane of musicianship heroics." – The Sludgelord
http://www.facebook.com/ArkaikBand
http://www.uniqueleader.com
http://www.facebook.com/UniqueLeaderRecords
http://www.twitter.com/UniqueLeaderRec