Today, ARCANA 13 – the occult rock/doom collective uniting members of Mnemic, The Modern Age Slavery, Void Of Sleep and Stoned Machine – premieres the harrowing visual accompaniment to the track "Dread Ritual" via Bloody Disgusting. The latest slab of lead-heavy, syrupy sickness comes by way of the band's Danza Macabra full-length, slated for release via Aural Music next month.
With Danza Macabra, eight legendary horror movies from the '60s and '70s were meticulously chosen for their specific atmospheres and, around each flick, the songs took shape. "Dread Ritual" was inspired by Mario Bava's 1960 classic La Maschera del Demonio, also known as Black Sunday and utilizes its footage to impeccable effect.
Roll your eyes on over to THIS LOCATION for a peep.
You can also sample "Arcane XIII," still playing at Revolver Magazine at THIS LOCATION.
Discusses Bloody Disgusting of "Dread Ritual," "The love of Italian horror is something that can quickly become an obsession, something that eats away at us and drives us to strange tidings. The giallo and Italian slashers of the '60s, '70s, and' 80s are a hypnotic collection of films, filled with gorgeous colors, haunting compositions, and often shocking and gruesome deaths. The result of these films is that they have become inspirations for artists, filmmakers, and even musicians. That brings us to ARCANA 13, an Italian occult heavy rock band in the vein of Black Sabbath and Electric Wizard. Today, we're exclusively premiering their video for 'Dread Ritual,' which uses footage from… La Maschera del Demonio. The music and visuals perfectly match each other, creating a dark and Satanic vibe that is perfect for those who are feeling rather Anti-Valentine's Day."
Adds drummer Luigi Taroni: "We strongly believe that within ARCANA 13, the visual aspect is almost vital as the music itself. There's no doubt Mario Bava planted one of the very first seeds of Italian horror with Black Sunday, that is why the choice to use his masterpiece as the first released video was a no brainer. Black Sunday aka La Maschera del Demonio is the one that started it all, released in 1960 it was banned for years and later earned worldwide cult status. It also launched the career of Barbara Steele, The Queen of Horror. It's terrifying and wonderful at the same time and our main muse and inspiration. The song written to this very movie is 'Dread Ritual,' one of our first compositions and the opener to Danza Macabra: a thick doomy tune laid down on meaty riffs and ominous atmospheres with a super heavy psych ending."
Danza Macabra will be released on March 11th, 2016 by Aural Music on CD, double LP, and digitally as well as a special hand-crafted music box covered in black velvet with gold print with a poster signed by Enzo Sciotti and card signed by the band (limited to 200 copies). Preorder your copy today at THIS LOCATION.
Danza Macabra includes a rendition of Goblin's acclaimed theme from Dario Argento's legendary Suspiria as well as the striking cover craftings of iconic horror artist Enzo Sciotti. With a career spanning over fifty years, Enzo Sciotti has illustrated more than three-thousand movie posters, including cult horror masterpieces like Lucio Fulci's death trilogy The Beyond, City Of The Living Dead and The House By The Cemetery, Dario Argento's Phenomena and Sam Raimi's Army Of Darkness and Evil Dead.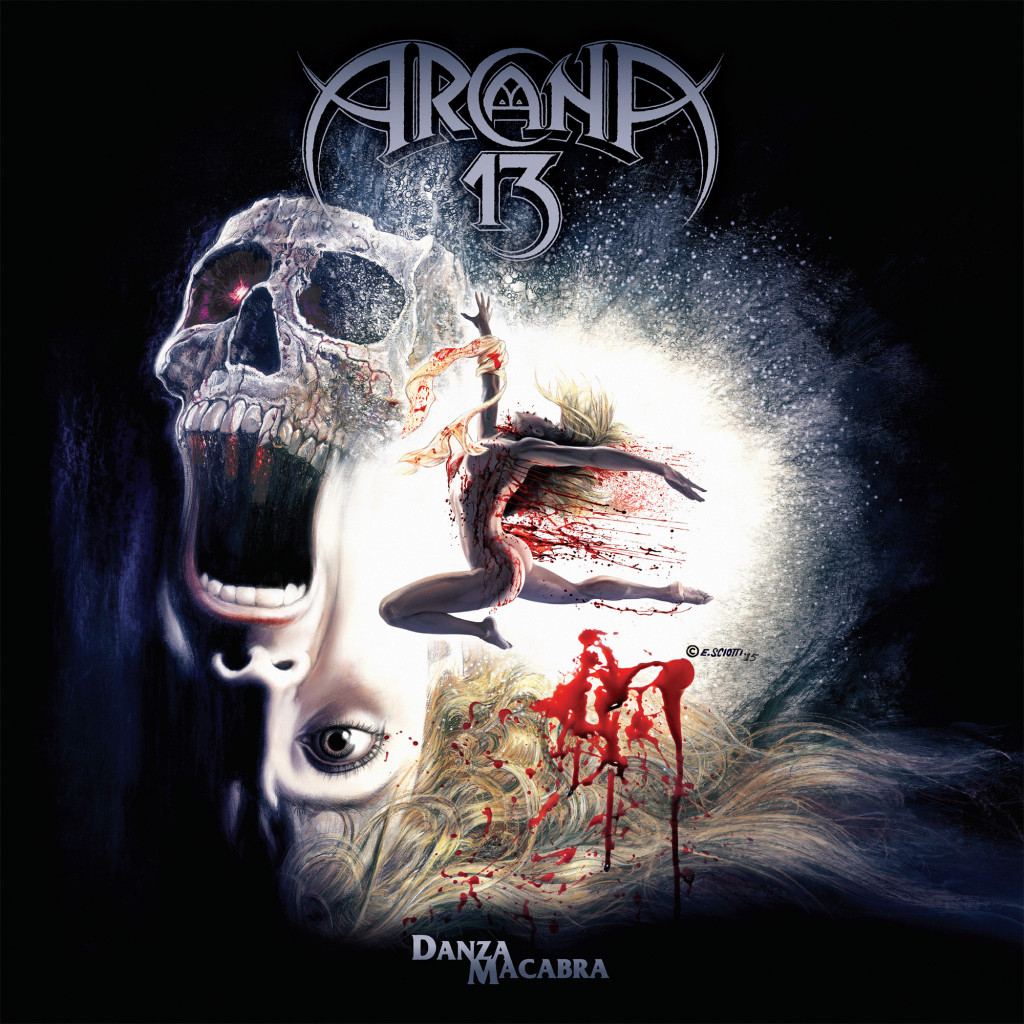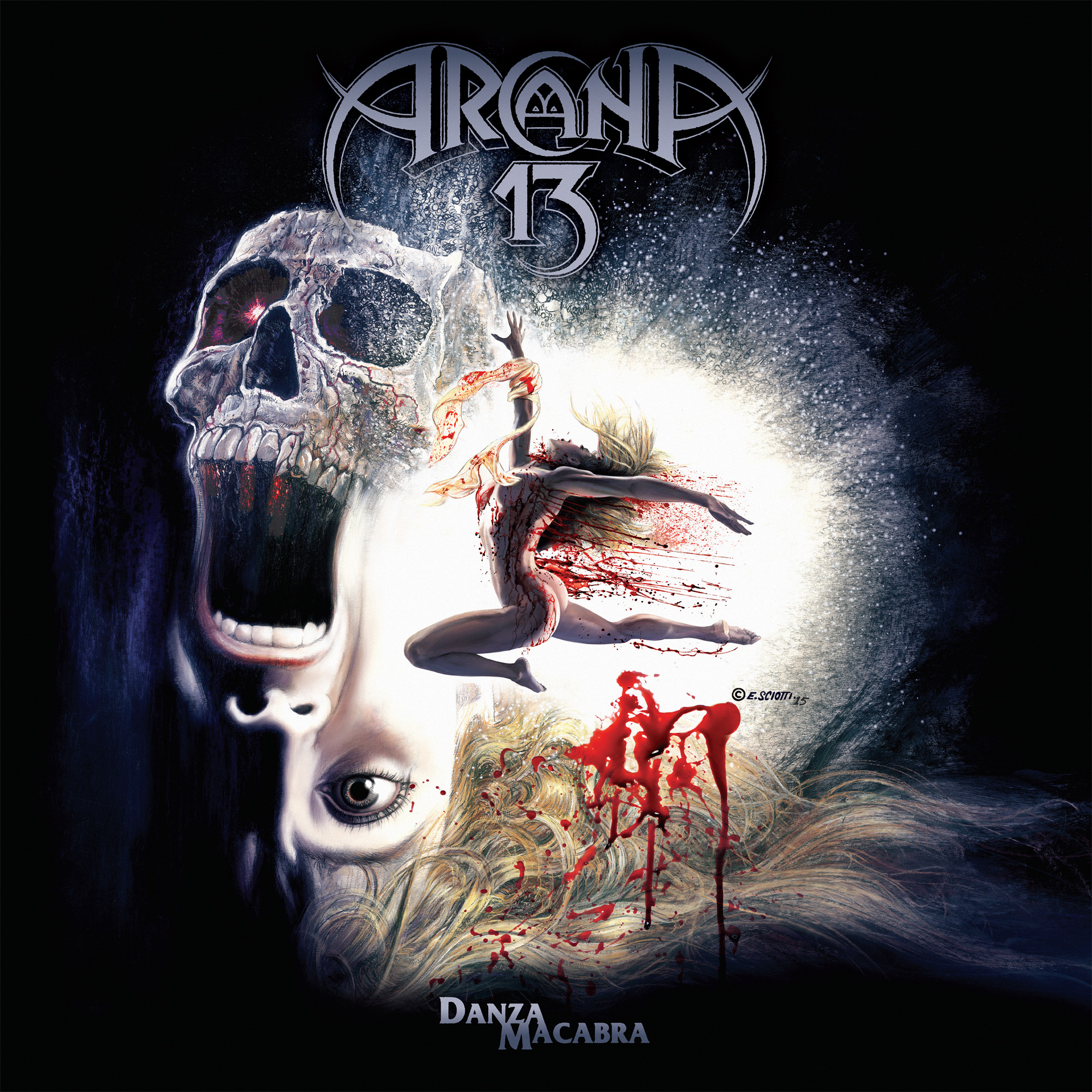 http://www.auralmusic.com
http://www.facebook.com/Aural-Music
http://www.auralwebstore.com/shop
http://www.facebook.com/arcanatredici/?fref=ts
http://www.arcana13.it