Chicago-based arbogast's off-kilter but seamless hybrid of extreme musical styles infiltrated the media at the turn of the year by way of a crushing debut album, simply entitled I. The trio's slamming hooks and percussion are also fueled by sturdy societal and political standpoints.
Following regional shows in support of the album over recent weeks, and while currently working on new videos to be released in the coming weeks, arbogast is actively setting up shows in their hometown and abroad. Having just confirmed a new set of dates on the East Coast this Spring, the outfit will take their chaotic, genresmashing tunes to new audiences throughout the Northeastern corner of the country in early April. In the meantime new Chicago shows are also confirmed; the band will share the stage with Behold… The Arctopus and Murmur in mid-March, and will also storm The Burlington with Guzzlemug and Arctic Sleep tonight, Thursday, February 28th.
Stay tuned for details on additional arbogast live actions to be confirmed and disbursed in the near future. In the meantime let the forty-three minutes of I infiltrate your auditory receptors RIGHT HERE.
Also check out the trio whipping up arbogast blue cheese hot wing burgers smothered in veggie chili with seitan during a recent interrogation/beer drinking session via Brutally Delicious HERE.
arbogast's influences encompass everything that is heavy, blending metal, thrash, hardcore, sludge and even old-school punk into an aggressively progressive haze that never veers too far into the pretentious. Their debut album I tackles a theme on the minds of many: the declining morals of a country where the middle class is being overthrown by the greed of the privileged. Recorded by Andy Nelson (Weekend Nachos) at Bricktop Studios in Pilsen and mastered by Matt DeWine at Ukrainian Village's Pieholden Suite Sound, founded by the late Jay Bennett (Wilco), I was released in December via New Jersey-based Nefarious Industries.
arbogast Live Actions:
2/28/2013 The Burlington – Chicago, IL w/ Guzzlemug, Arctic Sleep [info]
3/14/2013 The Ultra Lounge – Chicago, IL w/ Behold… The Arctopus, Murmur [info]
arbogast April East Coast Tour:
4/01/2013 Cobra Lounge – Chicago, IL w/ Everything Went Black [info]
4/03/2013 The Summit – Columbus, OH w/ Magazines, Prize The Doubt, Hondus [info]
4/04/2013 Kung Fu Neck Tie – Philadelphia, PA w/ Carved Up [info]
4/05/2013 Lit Lounge – New York, NY w/ Bangladeafy, In Musth, Obsolete [info]
4/06/2013 TBA – NJ w/ Wreaths, A Fucking Elephant
4/07/2013 Garfield Artworks – Pittsburgh, PA
"…successfully fuses the well-deep riffing of doom metal with the head-banging aggression of thrash and hardcore punk, a blend it manages successfully across the record's 11 tracks." – The Onion's A.V. Club
"Seriously, how is this band not already signed, touring with (and blowing away) the likes of High on Fire and The Sword? The world is a cruel and unjust place…" – Decibel
"…complex, engagingly brainy metal, driven by righteous political fury–the band reserves a special place in Hades for the rich and exploitative–and leavened with quiet, clean breaks whose breathing room really just sets up the next charge of jackhammer force." – Chicago Reader
"With an overall prog-metal sound, fans of post-metal bands like Neurosis and Russian Circles, and more aggressive metal groups like Black Tusk and Baroness, will find common ground with arbogast's I." – Delusions of Adequacy
"A thrashy take on stoner/sludge metal, hard to define, great chemistry between the trio, not content to stick to the same approach on every song. 4/5" – Metal Underground
"…sounds like early Refused with a shot of sludge…" – MetalSucks
"Tremolo guitars grapple with hard-hit drums as the battle rages on between the classes. Each song sets a scene so effectively you'd think the concept album was meant for a film." – Mxdwn
"…a stunning and outstanding album that should hopefully propel them amongst the elite of Sludge Metal as they have some major fucking talent that deserves to be heard on a bigger stage as possible." – The Sludgelord
"…a sound that is very different and their diatribes against the privileged few that continue to subjugate the masses is all the more vicious for it." – The Midlands Rocks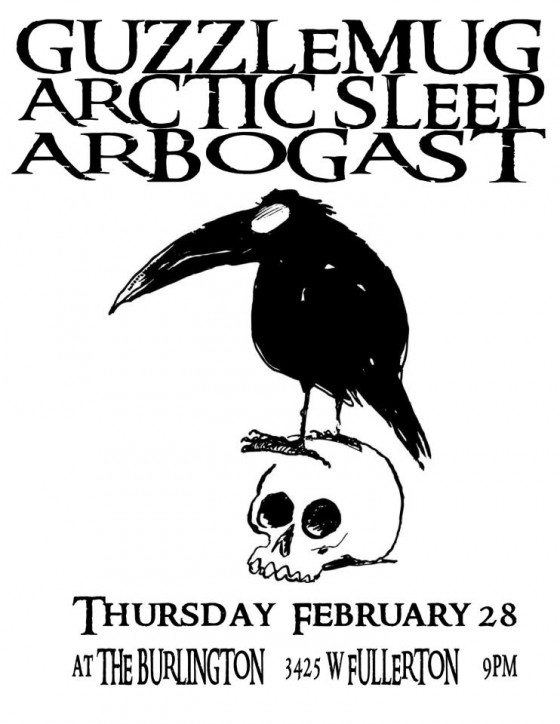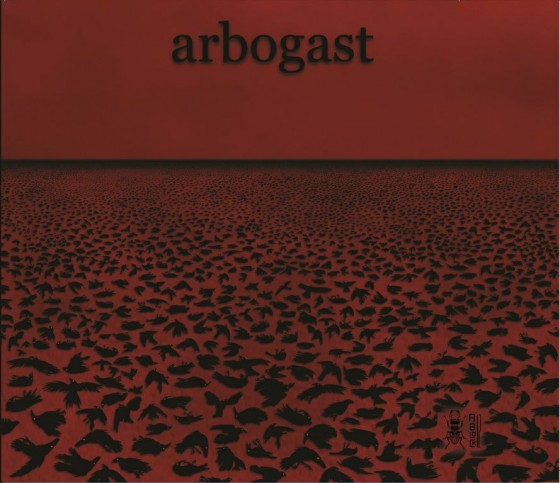 http://www.arbogastmusic.com
http://arbogast.bandcamp.com
http://www.facebook.com/arbogastchicago
http://nefariousindustries.com
http://facebook.com/NefariousIndustries
http://soundcloud.com/nefariousindustries