Stream and share ANIMA NOSTRA's cataclysmic Atraments HERE.
Atraments, the new album from Sweden/UK-based industrial/doom metal duo ANIMA NOSTRA, is now streaming in its writhing entirety at Echoes And Dust, advancing the record's release through Malignant Records this week.
Formed by and featuring Margaux Renaudin and Nordvargr architect Henrik Björkk, ANIMA NOSTRA presents a monstrous and demoralizing album with Atraments. Decibel Magazine offers, "ANIMA NOSTRA create dark soundscapes that rumble and crash not unlike a storm building in the distance," while No Clean Singing declares, "The enormous boom of the ritualistic drum rhythms and the abrasive, heaving chords of the song generate an ominous atmosphere, verging on apocalyptic, and the vocals are terrifying enough to stiffen the hairs on your neck."
Archaic Triad issues, "ANIMA NOSTRA's take on death industrial, ritual ambient and about five other genres is absolutely spectacular, and may actually modify your personal take on music in general," and Brutal Resonance praises, "ANIMA NOSTRA's best feature is practically their unpredictable nature; I am able to catch on to some acts in the same and similar genres pretty easily, but when combining the power of two fantastic producers it is not so easy to be such a psychic. The most powerful moments on this album were the tribal elements fusing with the rough and tough vocals; it truly brought out a feeling of dread and fear, as if God himself were coming down from the Heavens and you could only sit and wait, knowing that no matter what you did there was no saving yourself."
Listen to Atraments in its entirety at Echoes And Dust ahead of its release RIGHT HERE.
Atraments will see CD and digital release through Malignant Records this Friday, June 16th; preorders can be found at the Malignant store HERE and Bandcamp HERE.
Taking the more intimate ritual ambient aspects of their prior collaborative recording and incorporating them as part of towering constructs that blur the line between death industrial, doom metal, and neo-classical, with its upward swells of foreboding brass, fearsome tribal percussion, and hammering, bass-heavy dirge, ANIMA NOSTRA's second album Atraments is the unleashing of something truly monumental and cataclysmic, eclipsing nearly everything Nordvargr has ever been associated with in of scope and grandeur. Integral and prominent in the mix are heavily serrated and imperious vocals, employed to drag the listener inexorably into an inferno of apocalyptic proportions, while adding a more structured "song" element and trumpeting the arrival of an inevitable doom. Atraments stands firmly as a vision complete and the perfect soundtrack for times of great tumult. The album is completed with artwork by Thomas Ekelund (Trepaneringsritualen) and Portuguese occult calligrapher Gordoletters.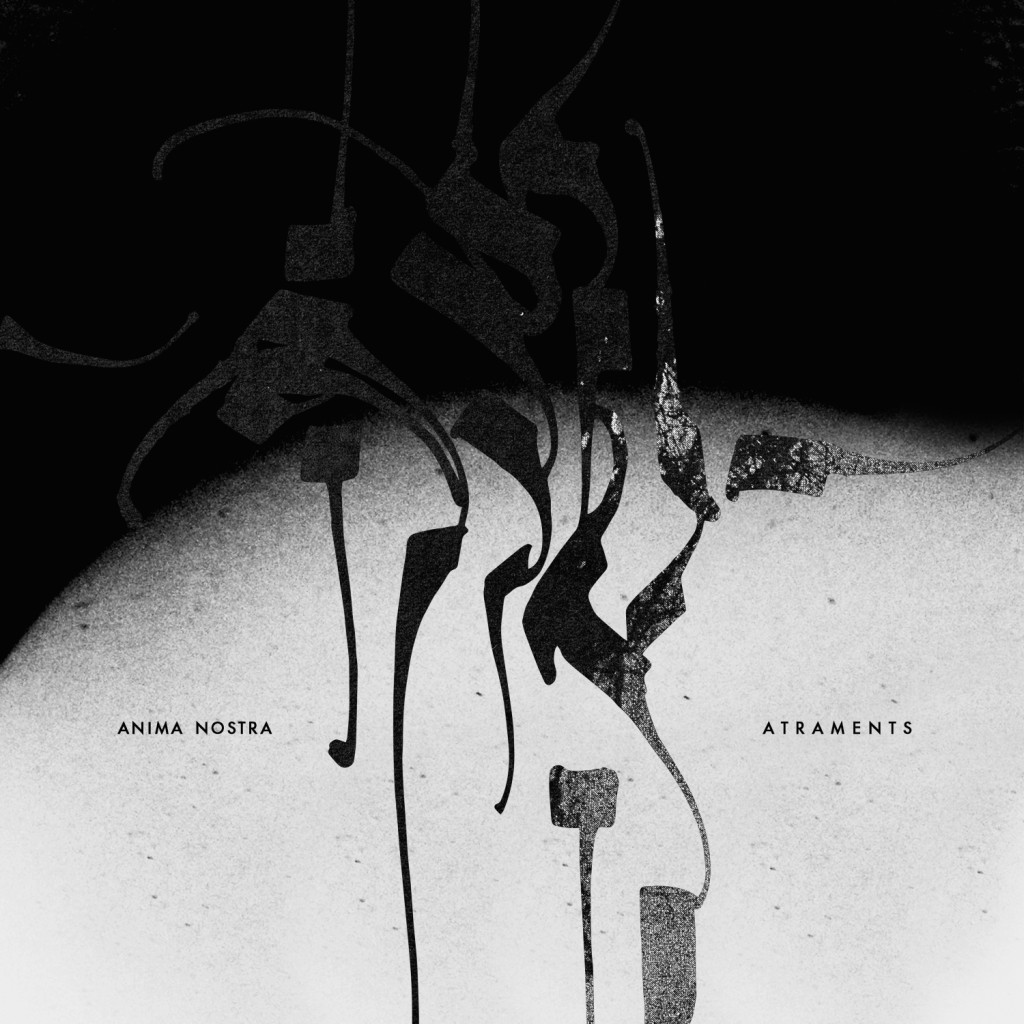 https://www.instagram.com/animanostra
http://www.malignantrecords.com
http://www.facebook/com/malignantrecords
http://malignantrecs.bandcamp.com
https://soundcloud.com/malignantrecords