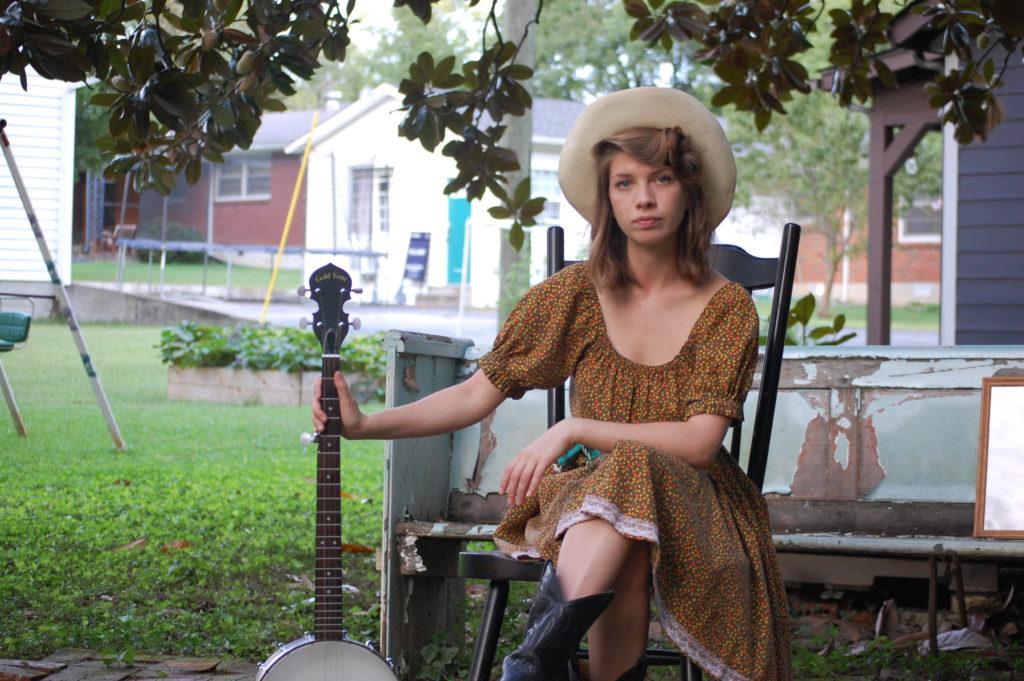 photos by Zachariah Orbin
Anti-Corporate Music presents the eighth title in their acclaimed intimate, outdoor performance singer/songwriter series, The Magnolia Sessions, this time by Nashville-based Americana/folk artist ANGELA AUTUMN. In conjunction with the album's digital release, today The Sleeping Shaman is hosting an exclusive stream of the track "Lonesome Traveler."
The Magnolia Sessions, which launched in September 2020, is a series which sees a new album released the first week of each month. Showcasing bluegrass, dark country, and folk singer/songwriter acts in an intimate outdoor setting at the Anti-Corporate Music/Black Matter Mastering headquarters in Nashville, Tennessee, the series has already spawned albums from Matt Heckler, Jason Dea West, Johno Leeroy, Cristina Vane, Nick Hans, Casper Allen, and Jeff Loops, all of which instantly caught the attention of the scene's passionate fanbase, and most of which have debuted on the Billboard Bluegrass Charts. Each installment features a different artist, some with additional guest musicians, who performs a live album of sorts, recorded outdoors by a large magnolia tree, as originally seen in Lost Dog Street Band's "September Doves" video for GemsOnVHS several years ago.
ANGELA AUTUMN reveals, "We recorded The Magnolia Sessions last Autumn, after a year of full-blown heartache and grief for the collective. The proverbial harvest from those thin times were these very songs, which are as close to me as the flesh on my ribs. Most of them were written in North Carolina, Pennsylvania, and Nashville… and under that Magnolia tree in Dan's backyard, I turned my voice and heart towards the cicadas, in what felt like a final act of birth."
Anti-Corporate Music and Black Matter Mastering's Dan Emery, who engineers and produces The Magnolia Sessions, writes, "ANGELA had one of the smoothest running sessions. A handful of artists found themselves at home in the stripped-down outdoors environment, and ANGELA was definitely one of them. I don't recall there being any hiccups in production, and she rarely had to retake a song."
With the "Lonesome Traveler" single, The Sleeping Shaman writes, "Over the course of the series, Dan Emery has introduced us to some astounding singer songwriters, and this, the now eighth release, is no exception with Nashville resident ANGELA AUTUMN and her traditional Americana folk with the track 'Lonesome Traveler.'"
Stream ANGELA AUTUMN's "Lonesome Traveler" first at The Sleeping Shaman RIGHT HERE.
The Magnolia Sessions titles are available directly through Anti-Corporate Music's webshop HERE.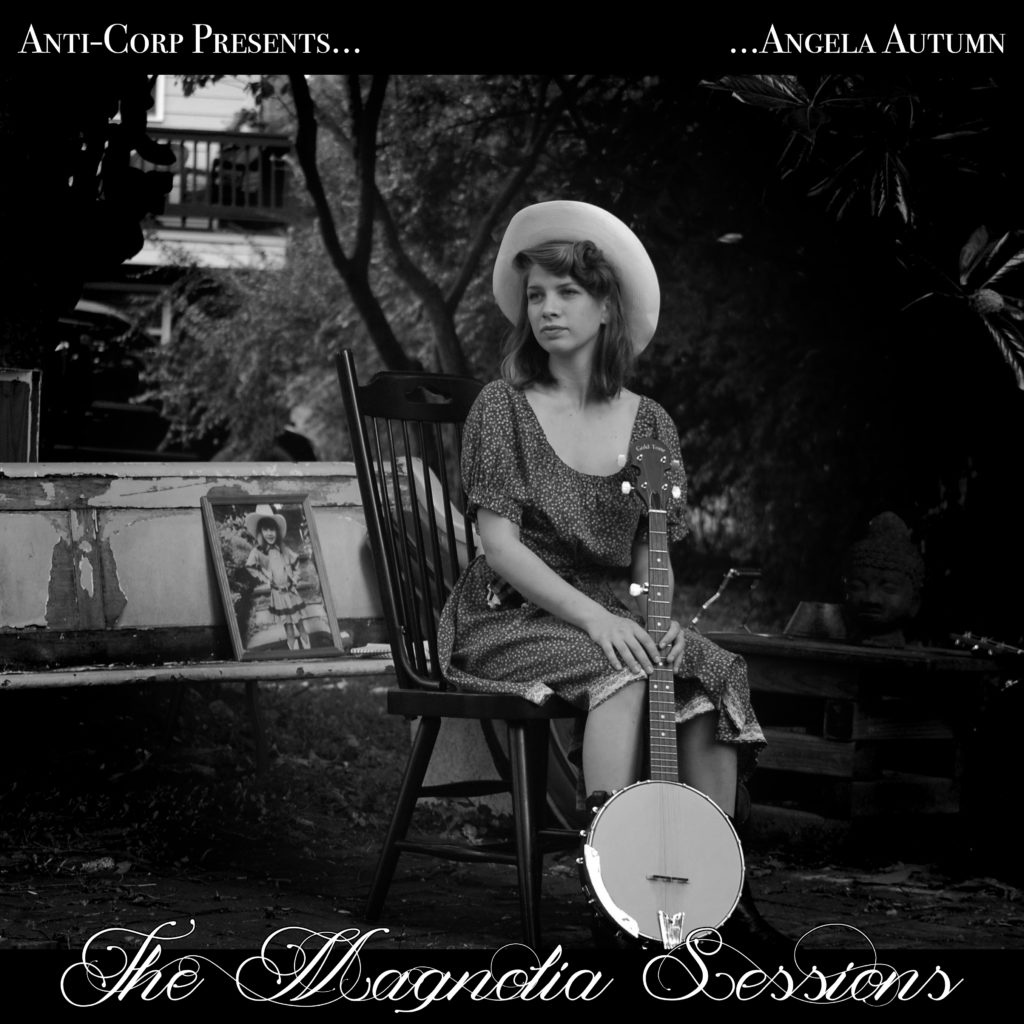 ANGELA AUTUMN – The Magnolia Sessions Track Listing:
1. Champion Berry Picker
2. Shooter
3. Western Skies
4. Texas Blue Jeans
5. Frighten Me, Babe
6. Captain
7. Lonesome Traveler
8. Angeline The Baker
A guitar player by trade who also plays banjo, ANGELA AUTUMN originally hails from Zelienople, Pennsylvania but now calls Nashville home. Like the weathered Appalachian mountain peaks of her home, her voice yodels, cascades, and breaks with emotion. Accompanied by an often-droning guitar, a homespun sensibility is the center of Autumn's lyrical craft.
AUTUMN grew up north of Pittsburgh, on the outskirts of the Appalachians, where she started playing music in ska bands, and singing in small-town bars. She later found her footing in Pittsburgh's supportive music scene. Inspired by artists as diverse as Joni Mitchell, Nick Drake, and Doc Watson, AUTUMN describes her music as "traditional," but with strong contemporary influences. "I was twenty when I found bluegrass," she recalls. "Traditional music ended up being the thing that means the most to me. I think it has the best community."
After moving to Nashville, the singer-songwriter gradually put down roots by jamming with bluegrass players at the now-famous concert series at American Legion Post 82, the locus of any roots music out of the Nashville mainstream. AUTUMN released the Crash And Burn EP in 2014, and the Rascal EP in 2019, and her music garnered some attention in press circles. NPR dubbed her music, "like snippets from a diary entry, filled with… meditations on loneliness and the desire to love." DittyTV took a liking to the title track, "Rascal," adding it to one of their playlists, and PBS collaborated with AUTUMN on a video for the song "Colorado." – Skye Media, Krista Mettler
https://www.angelaautumn.com
https://angelaautumn.bandcamp.com
https://www.facebook.com/AngelaAutumnMusic
https://www.instagram.com/angelaautumnmusic
http://anticorporatemusic.com
http://facebook.com/anticorpmusic
http://www.blackmattermastering.com
https://www.facebook.com/blackmattermastering
https://www.instagram.com/black_matter_mastering