Louisville, Kentucky black metal horde, ANAGNORISIS, will re-unleash their acclaimed new album, Beyond All Light, adding multiple colors of vinyl to the list of formats already available.
Following its initial digital self release, the band also released a digipak CD version, followed by a 100-copy cassette run via Like Young Records. Now, this Friday, November 30th, ANAGNORISIS will offer a deluxe LP set containing Beyond All Light with re-designed artwork and a custom fold-old packaging on 150-gram 12″ on black, red, and blue vinyl. The pack also includes a copy of the Beyond All Light CD, a printed narrative about the ideas and concepts of the lyrics, signed and numbered by vocalist Zachary Kerr, a live, pro-shot DVD from the band's set at Louisville Deathfest 2013 and other bonus footage and an 11″ x 17″ stylized poster of the band, all for $25! These sets are limited to 100 and will only be available until December 27th. Additionally, the standard black vinyl LP will be available at a special pre-order price for $18. Preorders will be available at music.anagnorisis.com.
Additionally, ANAGNORISIS will release a yellow pressing of the LP to be sold exclusively through Like Young Records, as well as a marbled edition to be sold exclusively on tour.
The newest wave of ANAGNORISIS live dates have also been declared, as the band will invade several Midwestern American cities during the heart of Winter in early January. Additional new tour actions will be announced in the coming weeks.
ANAGNORISIS Tour Dates:
1/02/2014 Haymarket Whiskey Bar – Louisville, KY w/ Order of Leviathan, Esoteric Burial, Sounds of Laughter
1/04/2014 Rhino's – Bloomington, IN w/ Thorr-Axe, Lawbringer
1/05/2014 Fubar – St. Louis, MO w/ Animated Dead, Manifest
1/11/2014 Corktown Tavern – Detroit, MI w/ Boreworm, Traitor, Writhing, Nightkin
"An album of massive builds, harsh climaxes, and ambitious track lengths, Beyond All Light necessitates a monstrous finale… Where other acts might break the momentum, Anagnorisis simply pile layers beneath the musical heap, with the rhythm section somehow growing ever a bit more malevolent." – Pitchfork
"One of my very favorite black metal albums of 2013… epic, melodic, technically flawless black metal that is somehow also brutal, raw, and kinetic: The whole thing is somehow equal parts Dissection and Nails." – Stereogum
"American black metal is a sprawling continent; a manifest destiny yet to be frozen in place, ossified, and made into a museum piece. It's a thing that moves and lives and breathes and, frankly, doesn't need your recognition. I think Anagnorisis understands this, and it's why Beyond All Light, despite speaking in a familiar language, still sounds boldly new and ultimately vital. 8.5/10" – Last Rites
"… dynamic and absolutely epic, capturing haunting atmospheres and reaching devastating peaks." – Heavy Blog Is Heavy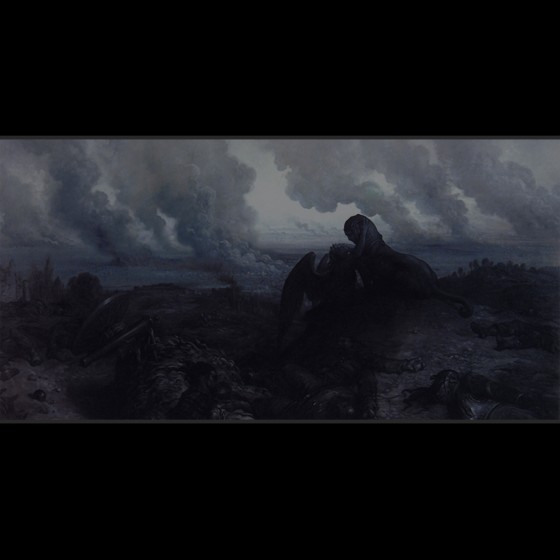 http://www.anagnorisis.com
http://www.facebook.com/anagnorisismetal
http://twitter.com/anagnorisis666
http://www.youtube.com/user/Anagnorisisband