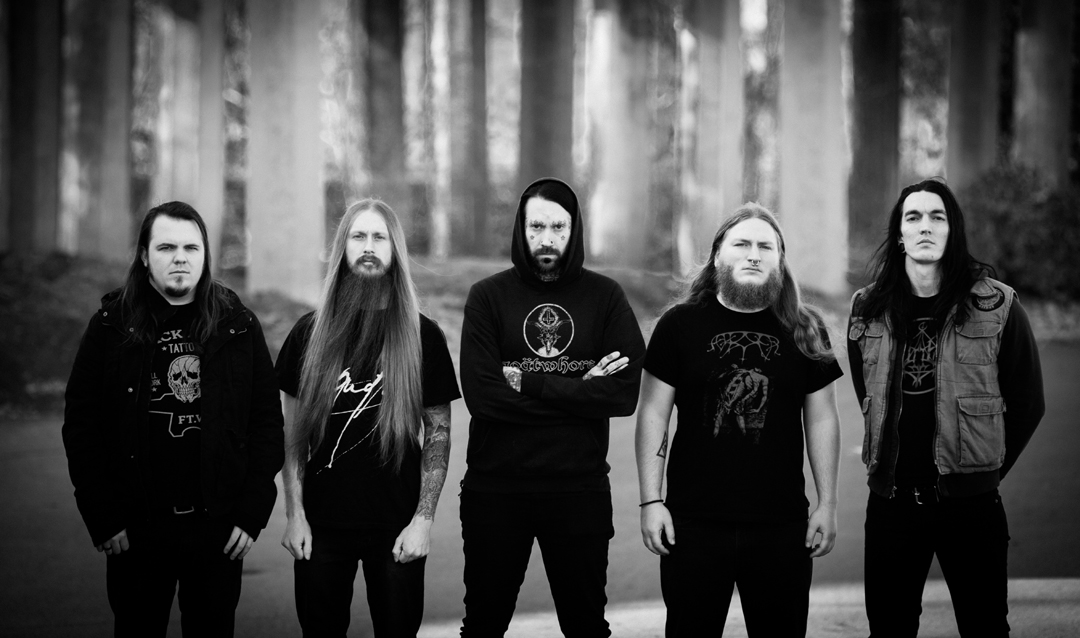 ANAGNORISIS will start the year with their newest bout of live actions tonight, January 2nd, 2014, beginning in their hometown of Louisville, Kentucky. From there they'll invade clubs in Bloomington, St. Louis, Kansas City, Chicago, Milwaukee and Detroit before closing down on January 12th in Ft. Wayne, Indiana.
As the ANAGNORISIS horde continues to tour on their acclaimed 2013-released LP, Beyond All Light, this new tour is the first of several live offensives to be enacted by the band throughout the year. Amidst accolades from internationally-based media outlets since mid-2013 — including taking the #19 slot in Stereogum's 50 Best Metal Albums Of 2013 List — Beyond All Light is an innovative, modern black metal release which saw release in a plethora of formats including digital download, CD, cassette and an immediately impending 12″ vinyl edition in a multitude of colors and pressings.
Stream and purchase Beyond All Light as well as the band's previous releases and more HERE and see the album being constructed in an extensive studio documentary HERE.
ANAGNORISIS Winter MMXIV Tour:
1/02/2014 Haymarket Whiskey Bar – Louisville, KY w/ Order of Leviathan, Esoteric Burial, Sounds of Laughter
1/04/2014 Rhino's Club – Bloomington, IN w/ Thorr-Axe, Lawbringer
1/05/2014 Fubar – St. Louis, MO w/ Animated Dead, Manifest
1/06/2014 Eastwing – Kansas City, MO
1/09/2014 The Grand Bar – Chicago, IL
1/10/2014 The Metal Grill – Milwaukee, WI
1/11/2014 Corktown Tavern – Detroit, MI w/ Boreworm, Traitor, Writhing, Nightkin
1/12/2014 Berlin – Ft. Wayne, IN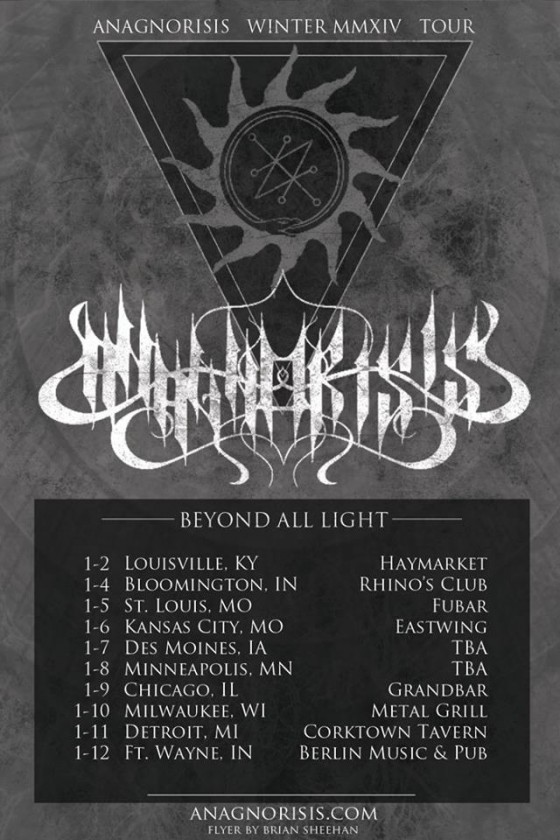 http://www.anagnorisis.com
http://music.anagnorisis.com
http://www.facebook.com/anagnorisismetal
http://twitter.com/anagnorisis666
http://www.youtube.com/user/Anagnorisisband