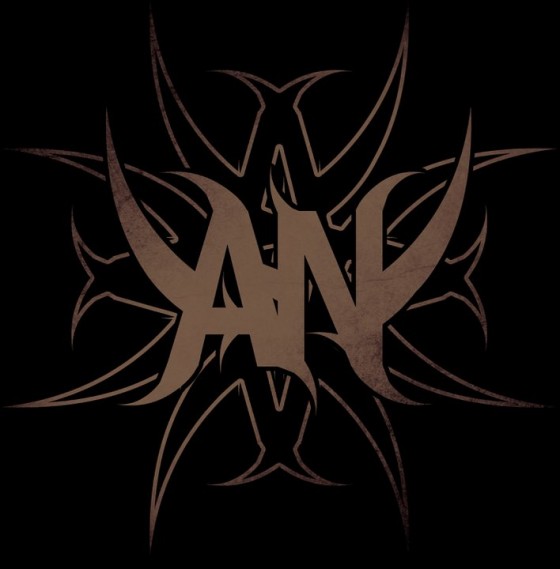 Decibel Magazine is currently offering up a free, limited edition flexi disc from England's blackened industrial grind enigmas, ANAAL NATHRAKH, with the online purchase of the November 2011 issue. Go HERE for ordering info.
The maniacal duo of Mick Kenney and David Hunt are currently working on the follow-up to Passion, released via Candlelight earlier this year. Commented Hunt from the studio: "The songs we've recorded so far have come out very well. They are stylistically quite heterogeneous yet somehow sounding focused at the same time. And there's one section that's completely from left field, which we've included as a personal tribute. It's all still in a raw, hardly mixed and not-yet-mastered state, but it's all sounding quite
powerful. There was an earthquake here a couple of days ago, which we're taking as a portent. But there's a fair way to go yet — we're about half way through the main body of it, and we're looking forward to getting back to tearing things open over a grindstone."
Further updates on ANAAL NATHRAKH to come….stay tuned.
"The phrase 'insane black metal' was custom-built for a band like Anaal Nathrakh. After five albums, it seemed that there was no way they could get crazier. Passion is here to prove us all wrong." — About.com
"the UK duo has produced a hurricane of sound, with a whole spectrum of throat-wrenching vocal eviscerations, thundering blasts, grinding riffs, and lightning-speed leads." — Hellbound
"…in another league (with Satan) entirely, the group ascending to the heights of infuriated propositions and shattered, disavowed ideals." — Brave Words & Blood Knuckles
"Vigorously splicing categories, the Anaal twins mix noise, industrial, grind and old-fashioned blackened death into a bloody stew that can't be equaled." — Metal Maniacs
https://www.facebook.com/Anaalnathrakhofficial
http://www.myspace.com/anaalnathrakh
http://www.candlelightrecordsusa.com
http://store.decibelmagazine.com/collections