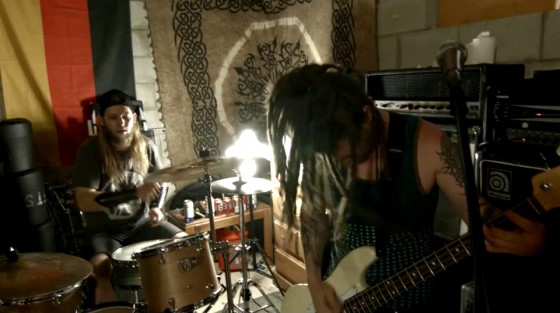 AMBASSADOR GUN would like to take this opportunity to invite your face over to No Clean Singing, where they'll proceed to unload a new single directly into it, with "Invaders." Don't worry; it will all be over quick enough, as these Minneapolis hardcore grind mercenaries like to lay down their savagery and leave you lying in a smoldering pile of carnage and blunt smoke with little time for screwing around, as aptly captured on the beating that is their impending third album, Tomb Of Broken Sleep.
No Clean Singing declares just before AMBASSADOR GUN's fiery audio execution, "There's a reason for that blurred, fanged muzzle on the cover of the new album. You'll figure it out pretty damned quick when you let 'Invaders' loose in your head. It's a hybrid barrage of death/grind/crust propelled by riffs so monstrously beefy that they'll vibrate your teeth and by bass-and-drum blows that go off like warheads. It's hard to know what's more obliterating – the furious rampage with which the track begins or the slower crush-fest that comes afterward…"
AMBASSADOR GUN's "Invaders" will smoke your face right off; peer into your speakers and CLICK HERE.
The band also gave up two singles from Tomb Of Broken Sleep for 4/20, with "Heart Of Corruption" and "Narcotic," both burning RIGHT HERE.
Recorded, mixed and mastered by Adam Tucker at Signaturetone Recording (Blue Ox, Guzzlemug, Nerves) in Minneapolis, the follow-up to AMBASSADOR GUN's 2012-released Golden Eagle album, Tomb Of Broken Sleep presents the band in top form. Unloading ten new tracks in just over twenty-six minutes, the consuming grooves on this record exemplify the band as one that can fearlessly write songs that are as devastatingly caustic as the are infections and memorable.
AMBASSADOR GUN's thundering hardcore/crust-soaked grindcore can be witnessed through a solid arsenal of releases including their When In Hell debut CD in 2009, a split 7″ with Enabler and the Rich 7″, both in 2011, and most recently the brutalizing sophomore album, Golden Eagle, which following its initial independent release was picked up by Prosthetic Records. AMBASSADOR GUN will issue Tomb Of Broken Sleep independently, with the digital release set for July 15th, 2015, and a physical edition to follow shortly after.
Having taken their brutal tactics out on the road heavier than ever over recent years, 2015 will prove no different as new tour plans are being devised building up to and through the release of Tomb Of Broken Sleep this putrid Summer.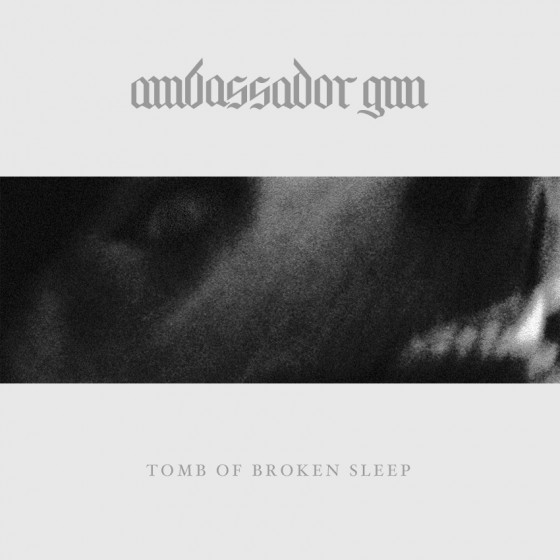 http://www.facebook.com/ambassadorgunmpls
http://ambassadorgun.bandcamp.com
http://ambassadorgun.bigcartel.com