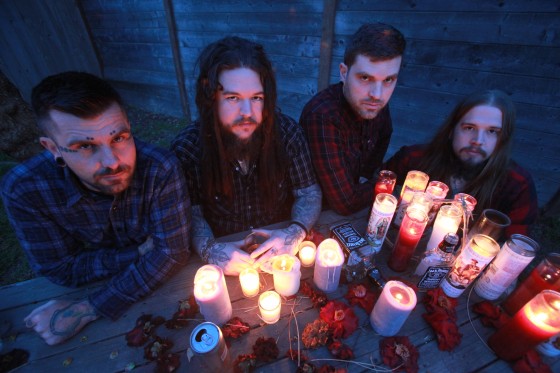 German metal juggernaut AFM Records has signed crushing Los Angeles-based metal quartet ALL HAIL THE YETI, the band's self-titled debut album now confirmed for North American release on August 28th! Uniting elements of sludge metal, hardcore and groove-laden hard rock, ALL HAIL THE YETI unify these influences into their own diverse, modern style which is delivered in a way to make people move.
ALL HAIL THE YETI's self-titled debut album captures the act's most crushing tunes to date, with over a solid hour of energized thunderous riffage. The band has documented the creation of the album as well as the band's overall whiskey-soaked, fight-fueled, locked-cocked-and-ready-to-rock approach, liberated through a killer new trailer:
Featuring well-known tattoo artist Connor Garritty of Timeless Tattoos in L.A., ALL HAIL THE YETI have forged their own path through what they see as a desolate Hollywood music scene, the hard-working unit dead-set against burning out like so many bands from the same town and scene have over the past few decades of heavy music. Coinciding with their 2010-released Trees On Fire With Songs OF Blood EP, the band broke into the local scene with a surge of shows which led them to support slots for major national acts including Times of Grace, Soulfly, Fear Factory, Suicide Silence and more. With no record deal in place at the time, last year AHTY took it upon themselves to get things moving and entered the studio with producers Tommy Decker and Mike Sarkisyan to record their self-titled, debut LP. Upon its completion, the album received attention from several labels, and after some talks with AFM about the direction and goals of the band, happily took the deal the label offered them for the release of All Hail The Yeti.
Stay tuned for live updates and much more on ALL HAIL THE YETI as they stomp their way into the international scene in the months ahead.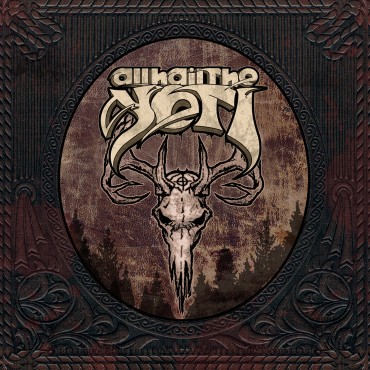 All Hail The Yeti Track Listing:
1. Deep Creek
2. When The Sky Falls
3. Suicide Woods
4. The Weak and Wounded (Prelude to Flames)
5. After The Great Fire
6. Bloodguilt
7. The Art Of Mourning
8. I Am Wendigod
9. Axe Murder Hollow
10. Ruby Ridge (Every Knee Shall Bow)
11. Judas Cradle
http://www.allhailtheyeti.com
https://www.facebook.com/officialallhailtheyeti
http://www.reverbnation.com/allhailtheyeti
http://www.afm-records.de
http://de-de.facebook.com/afmrecords