This week the riffmongers at Washington-based 20 Buck Spin have confirmed the release of a split LP between Oakland's anarcho death rock outfit ALARIC and Portland's blackened death/doom unit ATRIARCH this Spring. Set for worldwide release on April 17th, the split offers three new ALARIC tracks on the A-side and two from ATRIARCH on the B-side, making for nearly a half hour of brand new material as both bands are diligently crafting their next full-length releases for later this year.
Trailers for both ATRIARCH's and ALARIC's contributions to the split, along with the cover artwork, hand-drawn by notorious SF Sludge metal photographer Bryan Proteau, are posted below.
ALARIC released their self-titled debut LP via 20 Buck Spin in October 2011 to incredible critical acclaim worldwide, the band's infectious execution of coalescing classic dark anarcho punk, new wave and Goth influences into their own unique entity, both haunting and instantly memorable. Some called it the album Amebix should have made. Zero Tolerance Magazine proclaimed without hyperbole, "Morbid, threatening and obsidian… Album of the Year by a long shot."
Portland's ATRIARCH released their debut LP Forever The End in 2011 via Seventh Rule. A harrowing amalgam of death rock, black metal and doom, the band were quickly considered one to watch. Featuring past members of 20 Buck Spin alumni Graves At Sea and Trees, the band is currently in the studio recording their second LP and first for Profound Lore.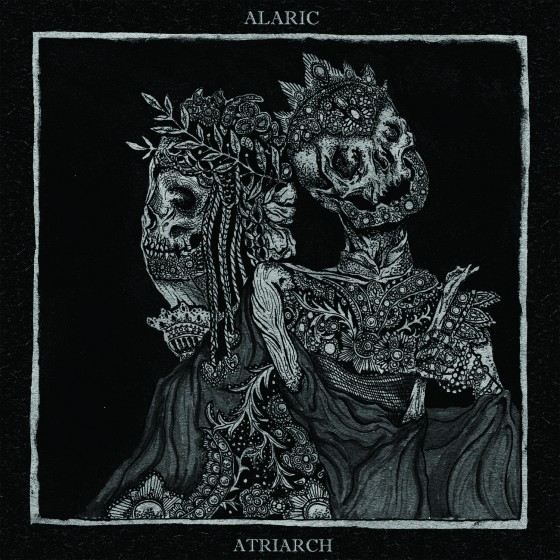 ALARIC / ATRIARCH split LP Track Listing:
Side A (ALARIC):
1. Memory Assault
2. So Far Down
3. Weep
Side B (ATRIARCH):
4. Oblivion
5. Offerings
https://www.facebook.com/pages/Alaric/201671150715
https://www.facebook.com/pages/ATRIARCH/241062512127
http://www.20buckspin.com
http://www.facebook.com/20buckspin
http://twitter.com/20buckspinlabel