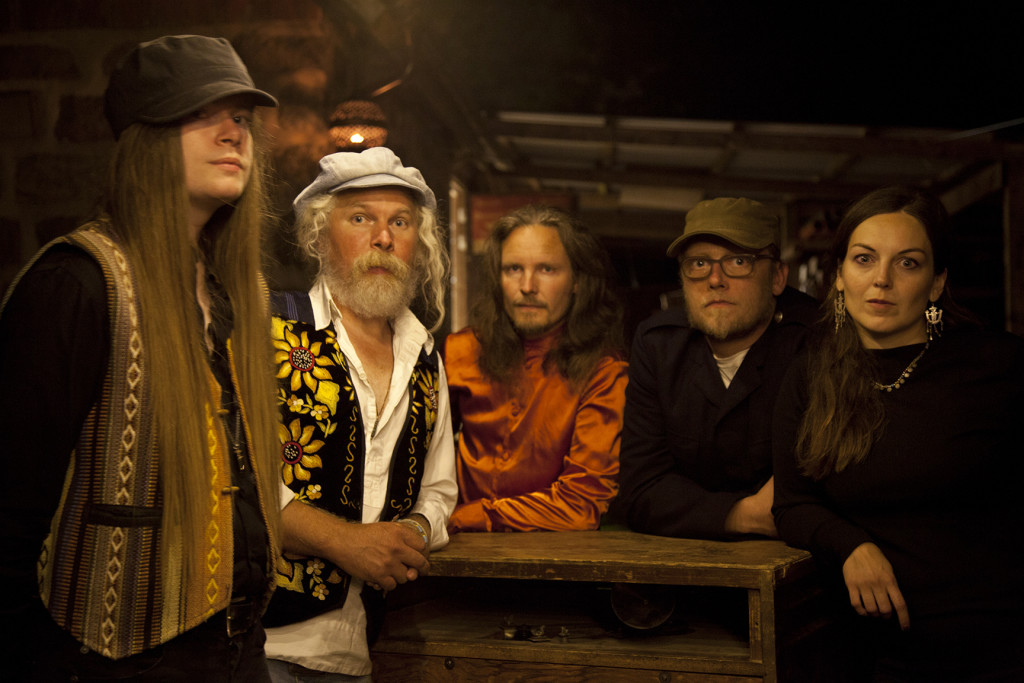 [photo by Julio Barcellos]
With the eponymous third LP from Sweden's psychedelic prog rock alchemists AGUSA confirmed for late October release through Laser's Edge, the album's closing movement "Bortom Hemom" has been debuted through a premiere at The Obelisk.
Agusa was recorded and mixed by Viktor Rinneby and mastered by Grammy-winning engineer Bob Katz, and sees the band delivering their singular brand of trance-inducing, folk-inspired, psychedelic rock through more traditional track lengths, offering five songs which range from five to ten-and-a-half minutes in length and are a bit heavier than the album's predecessors.
AGUSA's Mikael Ödesjö offers of the song, "'Bortom Hemom' translates roughly as 'Beyond Homeward' and consists of two sections joined together by a bridge. The first part is in 7/4 and the second in 3/4. Perhaps our most 'progressive' effort this far. Enjoy!"
With an in-depth dissection of the album, The Obelisk notes how it, "brings five new tracks highlighting the pastoralism that the Malmö-based five-piece bring to their work. Without being overly lush or coated in effects, or losing themselves in indulgent attitudes, Agusa's instrumental compositions bask in a folkish traditionalism that nonetheless is all the more a standout for its complexity… AGUSA evoke a sense of place without the need for their audience to ever have actually been there."
Stream AGUSA's "Bortom Hemom" RIGHT HERE.
The follow-up to 2015's Agusa 2 (Två ) sees the AGUSA circle expanding their kaleidoscopic output which conjures images of nature and the cosmos, their extensive passages again leading the listener into fantastic realms of a possibly supernatural or parallel existence. The record is completed with fantastic artwork by Danilo Stankovic and design by Peter Wallgren.
Laser's Edge will release Agusa on digital, CD, and LP on October 27th. Find CD and LP preorders at Amazon HERE and digital preorders at Bandcamp HERE.
The release of Agusa will be celebrated with release shows in Sweden and Denmark, after which the band will head east to play their first gigs on Russian soil.
http://www.agusaband.bandcamp.com
http://www.facebook.com/agusaband
http://www.lasersedgegroup.com
http://www.facebook.com/TheLasersEdge
http://www.twitter.com/thelasersedge
https://lasersedge.bandcamp.com