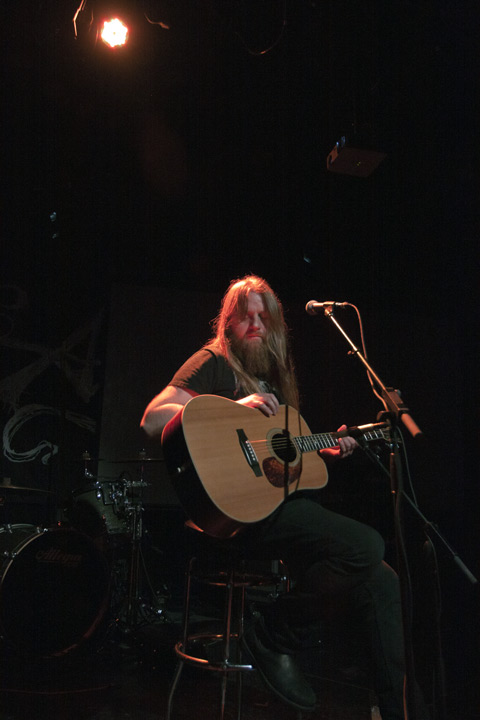 AERIAL RUIN, the solo act of Erik Moggridge (ex- Old Grandad, Epidemic, etc.), has confirmed more West Coast performances for the coming months in support of his recently-released debut album, Valleys Of The Earth. The one-man acoustic act will perform this weekend in San Francisco, and again later this month in Eugene, Oregon. He's also confirmed a supporting slot performing with legendary/infamous Pacific Northwest folk hero, Bob Desper. Desper, who went blind at the age of 10, released one album in 1974 then disappeared from the music scene, yet that solitary release helped form the modern American downer/folk scene. This special night will be his first live performance since the 70's.
AERIAL RUIN Live Performances:
6/04/2011 Thee Parkside – San Francisco, CA w/ Walken, Saturn Returns
6/25/2011 Wandering Goat – Eugene, OR w/ Rye Wolves, Ninja
7/08/2011 The Woods – Portland, OR w/ Bob Desper, Al James, Evan Way, Old Light
Released worldwide via Vendlus Records in April, the eleven somber passages of Valleys Of The Earth showcase AERIAL RUIN's style of haunting, organic, singer/songwriter folk music. Crisp acoustic guitars and harrowing layers of clean vocals combine in an engulfing culmination of simplistic, atmospheric bliss. The eerie hymns have gone over with a variety of fans live, including Earth, Jesse Sykes and the Sweet Hereafter, Agalloch and more.