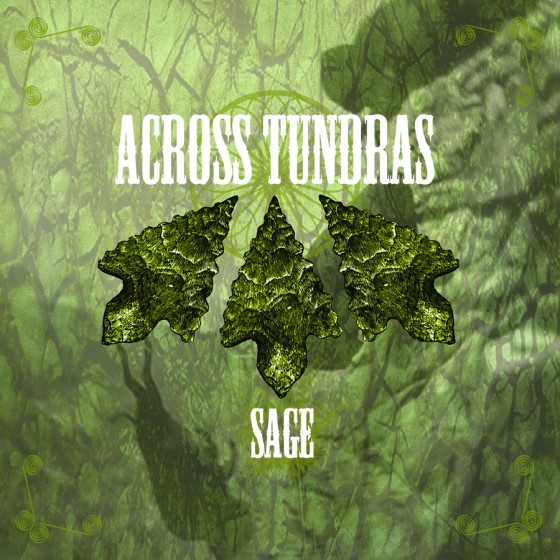 Today online music powerhouse Brooklyn Vegan is hosting the premiere of the first track to be publicly available from organic sludge rockers ACROSS TUNDRAS' upcoming Neurot Recordings debut, Sage. Check out the second track from Sage, "Hijo de Desierto," at this location now.
Set for North American release on May 17th, 2011, Sage captures ACROSS TUNDRAS' heritage perfectly, through an amalgam of haunting doom-tinged Americana, melding echoes of traditional country blues and psychedelic sludge. Their organic sound is well-honed, marking it as their most fully realized album to date with all of their influences and elements flowing cohesively
ACROSS TUNDRAS' touring season is also kicking off heavily for the Spring months ahead, with shows convirmed throughout the eastern half of the US already confirmed, and more in the planning stages for the Summer and Fall months as well.
Confirmed ACROSS TUNDRAS Live Actions:
4/27/2011 Exit/In – Nashville, TN w/ Dax Riggs
5/19/2011 The Hideaway – Johnson City, TN
5/20/2011 The CoffePot – Roanoke, VA
5/21/2011 Strange Matter – Richmond, VA w/ Souvenirs Young America
5/22/2011 So Addictive Lounge – Herndon, VA w/ Admiral Browning
5/23/2011 WMUC Third Rail Radio Show – College Park, MD w/ Admiral Browning
5/24/2011 Meatlocker – Montclair, NJ
5/25/2011 JR's Bar – Philadelphia, PA w/ Ominous Black
5/26/2011 Union Pool – Brooklyn, NY w/ Ominous Black
5/27/2011 Elm's – New Haven, CT w/ Sea of Bones
5/28/2011 The Depot – York, PA
5/29/2011 Badlands – Syracuse, NY
5/30/2011 Mohawk Place – Buffalo, NY w/ Sonorous Gale
5/31/2011 Garfield Artworks – Pittsburgh, PA
6/01/2011 Carabar – Columbus, OH w/ Main Street Gospel
6/02/2011 *TBA – Chicago, IL
6/03/2011 Mayday – Cincinatti, OH w/ Beneath Oblivion
6/04/2011 The Green Lantern – Louisville, KY w/ Below, Stampede
"Across Tundras are warm, heartfelt and enjoyable, reaching out and embracing the listener with a highly personal effort, the likes of which few care to create, it seems these days. Sage relishes that analog magic, though, and serves as a refreshing listen in today's cold and lifeless digital graveyard." – Metal Army America
"Sometimes, the right music comes around at the right time, and as the last traces of winter give way to spring, Sage suits the season splendidly." – Hellbound.ca
"Several of the songs even have a Neil Young quality to them, but doomier, and more introspective… Sage is sonically transcendent, and a worthy journey." – Metalholic
http://www.acrosstundras.bigcartel.com
http://www.myspace.com/acrosstundras
http://www.neurotrecordings.com
http://www.myspace.com/neurotrecordings