Heretical Anatomy, the debut LP by Toronto-based death metal horde, ABYSS, is out of the crypts just a week ahead of its rancid delivery via 20 Buck Spin, as BraveWords hosts an exclusive early stream of the monstrous release.
The razing Northern death metal demolition ABYSS's Heretical Anatomy is easily summed up with a quick scan of the media over recent weeks, as both online and print outlets internationally are have been issuing warnings to the public. Decibel Magazine, who not only premiered the first single from Heretical Anatomy online but also did a feature on the band in print, and reviewed the record, issuing in part, "This says it all: eight songs, 20 minutes. No atmospheric or spooky dirges overstaying their welcome. There isn't even enough time to cough the crypt dust out of your lungs before the next track claws the silence between songs to shreds." Another single hit early via Steel For Brains, the adjoining review including, "Death metal needs to be fucked up and unforgiving in its execution, and it's abundantly clear that the Toronto-based ABYSS have that concept at the appropriately gnarled and mutilated heart of their music," and Metal Insider agreed, issuing in a champion review of the album, "To say this is a nasty record is an understatement. This album is a dump truck full of dynamite, with the brakes cleanly cut and careening downhill at a nuclear reactor. It's a fantastically horrific affair and completely unrelenting from note one to the final crashing down of it all. If they handed out awards for longest sustained moment of mosh pit inducing sounds this album would walk away the winner hands down."
Unload ABYSS's Heretical Anatomy debut LP early via BraveWords now at THIS LOCATION.
Orders for the vinyl version of Heretical Anatomy can be placed HERE and the digital HERE. All LP orders placed directly through 20 Buck Spin include a download coupon.
ABYSS has been confirmed to support the almighty Bolt Thrower on one of the band's three exclusive Canadian performances this June, joining Born Dead Icons at the London Music Hall in London, Ontario on June 20th. Stand by for further live actions to be declared in the very near future, including an East Coast US tour and more.
ABYSS Live:
6/20/2015 London Music Hall – London, ON [info]
A record which has devotees of Napalm Death, Exhumed, Repulsion, Impaled, Noisem, Terrorizer, Carcass, Axis Of Advance, and 20 Buck Spin labelmates, Mammoth Grinder and Bone Sickness, circling like vultures, Heretical Anatomy will see release through 20 Buck Spin on LP and digital download next Tuesday, April 14th, 2015. Recorded and engineered by Chris Hegge at Audiolab, Toronto in the grip of Winter 2014, Joel Grind of Toxic Holocaust adds his touch to the production of Heretical Anatomy, mixing and mastering ABYSS's malformed death metal and the horror of its Lovecraftian persona. The frenzied blasting of early American and UK death metal and grindcore, before a distinct separation between the two existed, is a hallmark of Heretical Anatomy, yet the overwhelming speed scattered throughout the album's duration is expertly applied, never descending into a one dimensional space where only velocity is the basis for existence. Songs are crafted with the care of the elder gods, rigorously refined with a seasoned sophistication, always maintaining a sharply primitive ferocity.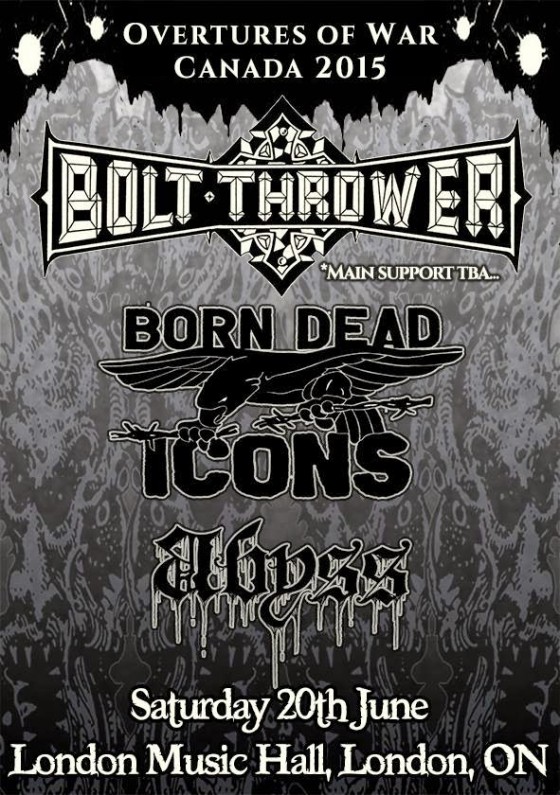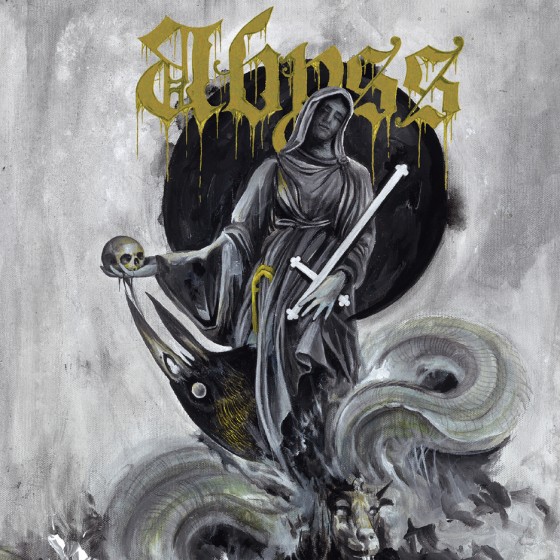 http://www.aphoticabyss.blogspot.com
http://www.20buckspin.com
http://www.facebook.com/20buckspin
http://twitter.com/20buckspinlabel