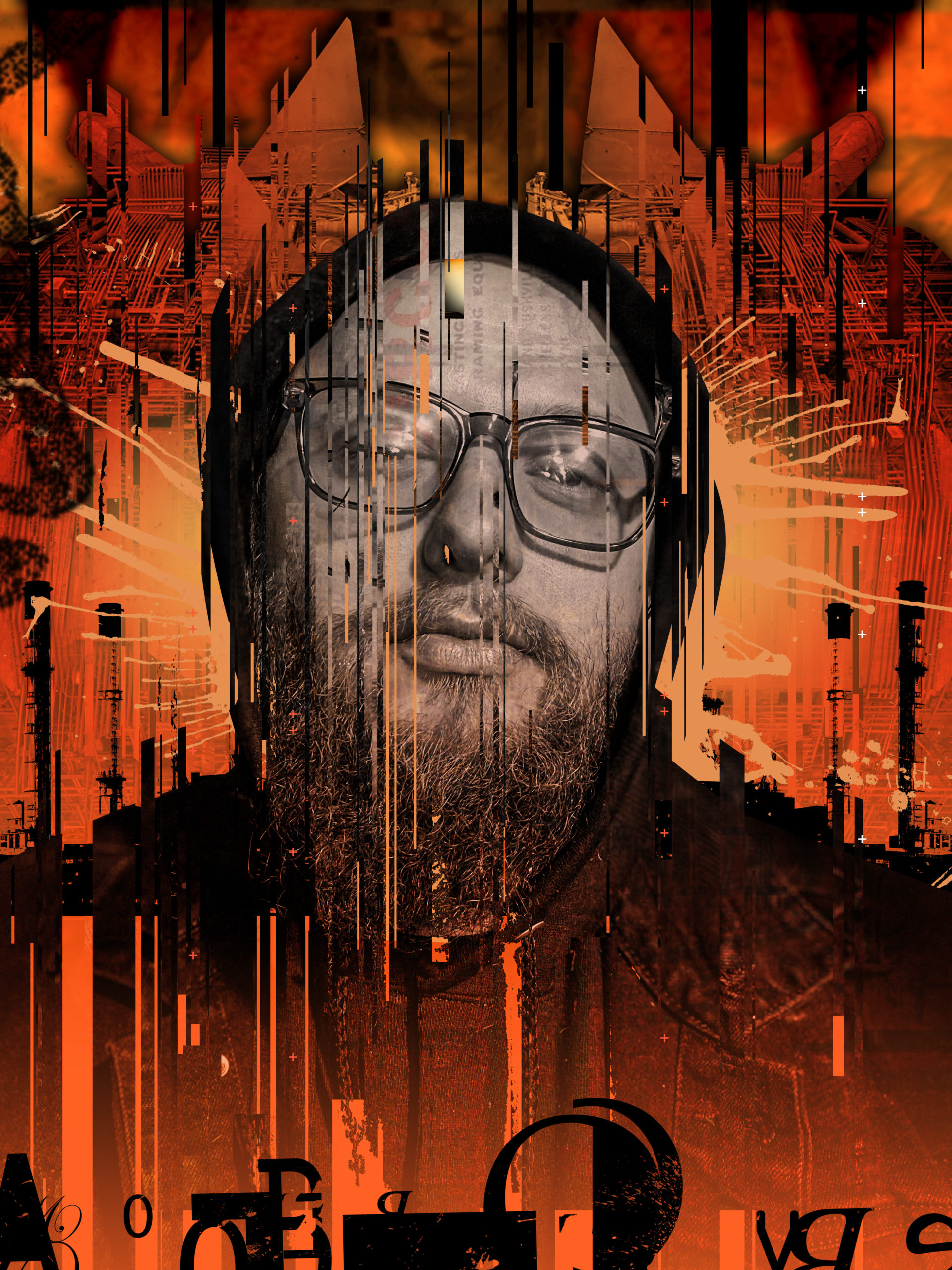 "Ghosts" is the new single from Ohio-based blackened industrial metal entity ABOVE & BELOW, found on the band's impending Suffer Decay Alone debut, nearing release through Disorder Recordings next week. The new song today makes its public debut through a premiere hosted by PopMatters.
Directly following the release of Plaguewielder's 2021-released Covenant Death album, primary member Bryce Seditz branched out in 2022 with his solo act ABOVE & BELOW. Utilizing the local noises of mines, steel mills, and the gloom of his surrounding area to create an overwhelming feeling of rejection and despair on the debut album, Suffer Decay Alone sees Seditz applying his influences from the likes of Tim Skold and 3Teeth, and taking the approach of Ministry's Al Jourgensen, handling all songwriting and most of the production, resulting in an album fans of Ministry, 3Teeth, Godflesh, Frontline Assembly, Meathook Seed, Dødheimsgard, (V.E.G.A.), Red Harvest, and Thorns should immediately hear.
With Seditz handling vocals, guitar, synth programming, and engineering, Disorder Recordings owner Jeff Wilson (Chrome Waves, Deeper Graves, Contrition) helps polish off the album with bass, additional manipulation, mixing, and mastering. The album's bold cover artwork was handled by Chris Smith.
Seditz writes with the new song, "'Ghosts' was one of my favorites immediately after it was finished being written. The 'womp womp womp' at the beginning of the song reminded me of the ghosts eating the Pac-Man, hence the title. The lyrics hit home for me. I can remember how I felt when I wrote this song when listening back. It's about a failing relationship/friendship along with the existential crisis of 'is this where I belong/who am I as a person?' This song is unforgiving."
PopMatters writes with the song's premiere, "ABOVE & BELOW take the industrial route, relishing the mechanical precision of the genre and its cold detachment. With the aid of Jeff Wilson (Chrome Waves, ex-Nachtmystium, ex-Wolvhammer) on bass, who also mixed and mastered the record, Suffer Decay Alone is a formidable introduction to Seditz's industrial dystopia."
Stream ABOVE & BELOW's "Ghosts" single first through PopMatters now at THIS LOCATION.
Suffer Decay Alone will see release on CD and digital through Disorder Recordings next Friday, June 10th. Find preorders where the tracks "Rust" and "Isolate" are streaming HERE, and watch the "Rust" video HERE.
https://aboveandbelow666.bandcamp.com
https://www.facebook.com/Aboveandbelow666
https://www.instagram.com/above_and_below666
http://disorder-recordings.com
https://disorder-recordings.bandcamp.com
http://disorder-design.com
https://www.instagram.com/disorderdesignco