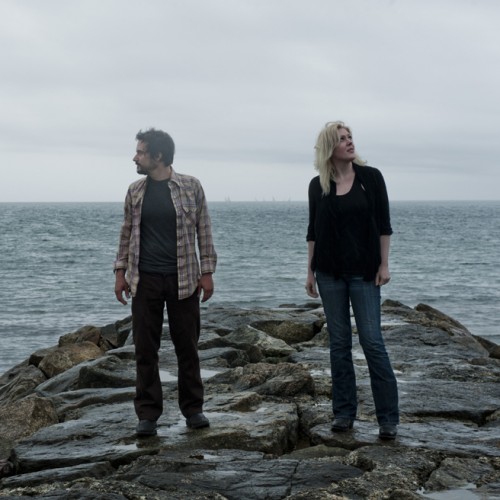 Minneapolis-based shoegaze/folk artisans A WHISPER IN THE NOISE are preparing to release their lush new LP, To Forget, via Exile On Mainstream in North America on April 10th.
A WHISPER IN THE NOISE approached the songwriting on this album by drawing upon influences not only from other music (referencing Philip Glass, Roger Waters and Arvo Part) but from nature and in particular its power and atmospheric sounds. The result is a coherent and focused album of true, honest music, shining by its purity and cinematic waves of sound. To Forget is music to sink into and become part of the listener's emotional landscape.
AWITN's first album Through The Ides Of March was recorded in two days and produced by the legendary Steve Albini, who later took the band to Europe to open a string of shows for his band Shellac. The album resulted in comparisons to art rock bands such as Sigur Ros and Mogwai, and also a performance slot at All Tomorrows Parties festival in 2004. The band's second album As The Bluebird Sings, released in the spring of 2006, saw them further expanding their experimental sound and drew the attention of M. Night Shyamalan, who featured music by the band in his film Lady In The Water. Other film soundtrack contributions include the award winning documentary The Art Of The Steal by Don Argott.
In 2007 the band had expanded, developed and progressed their sound on the album Dry Land, also produced by longtime friend Steve Albini, the album brought the band to Exile On Mainstream Records. Two massive European tours and appearance on the label's own roadshow, the mighty Blisstrain, saw A WHISPER IN THE NOISE gaining serious attention from European crowds. The album remains the highest selling release on the label to date.
To Forget Track Listing:
1. To Forget
2. Black Shroud
3. A Sea Estranging Us
4. All My
5. Sad, Sad Song
6. Every Blade of Grass
7. Maya's Song
8. Your Hand
9. Of This Sorrow
https://www.facebook.com/awitn
http://www.myspace.com/awitn
http://www.mainstreamrecords.de
http://www.myspace.com/exileonmainstream