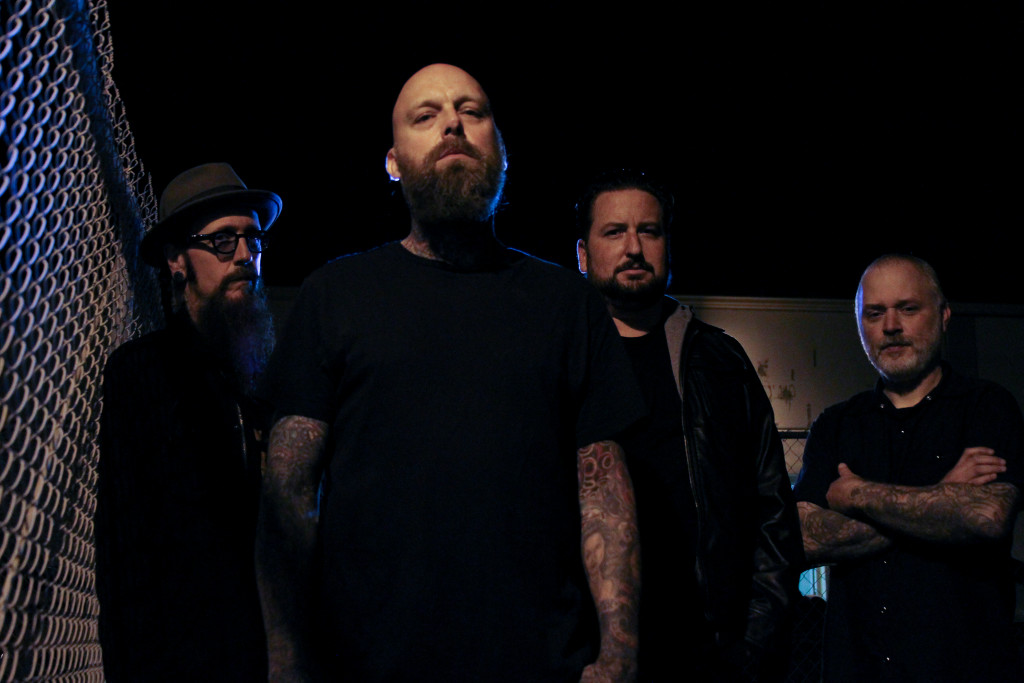 "…street poets of the highest order…" – Alternative Press
California sludge heavyweights -(16)- have shared a full stream of their impending new album Lifespan Of A Moth ahead of its release date this coming Friday. The album can be heard in its desolating entirety alongside an in-depth review via The Obelisk, who issues of the band's crushing new output, "-(16)- have never wanted for a misanthropic sensibility, and while twenty-five years is a long time to keep that up even factoring in their breakup after 2002's Zoloft Smile, they've found ways to grow without sacrificing the edge that made them so vitriolic in the first place."
Listen to Lifespan Of A Moth in full now at THIS LOCATION.
Additionally, catch -(16)-'s video for the track "Peaches, Cream, And The Placenta," which initially premiered at Decibel Magazine, below:
-(16)- has also announced a pair of upcoming live performances this August, one at Brick By Brick in San Diego, California, the other at Liverfest V in Greenbrier, Arkansas with The Body, Full Of Hell, Head Creeps, Madman Morgan, Seahag and more. See details below.
-(16)-:
8/25/2016 Brick By Brick – San Diego, CA w/ A Storm Of Light
8/26 –29/2016 Liverfest V – Greenbrier, AR w/ The Body, Full Of Hell, etc. [info]
-(16)-'s Lifespan Of A Moth is the band's heaviest, darkest, and most complex material to date. Alternative Press recently included the band in their "12 Metal Albums You're Going To Need In The Second Half Of 2016" piece noting, "Struggling is nothing new for the members of -(16)-. They've seen and done it all: drugs, dysfunction, and failed relationships. On their best record since Zoloft Smile in 2003 they show they aren't just a metal band but, rather, street poets of the highest order. Guitarist Bobby Ferry is in especially fine form here." Maximum Volume Music warns, "Lifespan Of A Moth is one of the most nihilistic records you will find this year." Metal Nexus notes, "the overall rawness of the album is what really sets this album apart. In an era where bands are spending more and more money on production -(16)- proves they can do things themselves and put out one of their best records to date." Adds Nerdist.com "Ugly, crushing, and overflowing with rage, -(16)- are in a class all their own… Don't skip on this one: it's got an ugliness you need in your life. Everything was going too good for you anyway. You need a little darkness."
Lifespan Of A Moth is set for release this July 15th via Relapse on CD/LP/digitally. Physical preorders via Relapse.com can be found HERE; digital preorders are available through -(16)'s BandCamp page at THIS LOCATION.
Self-produced by the band and recorded with Jeff Forrest (Cattle Decapitation, The Locust) at Doubletime Recording Studio in San Diego, California, Lifespan Of A Moth sees the band sounding uglier, rawer, and more visceral than ever. Down-tuned, feedback-driven riffs and bludgeoning rhythms violently clash with vocalist Cris Jerue's distorted, tortured howls across eight tracks of -(16)-'s signature blend of hardcore punk, thrash, and sludge. Lifespan Of A Moth is the sound of a band that has spent twenty-five years wallowing in addiction and anguish, and will leave you feeling crushed and confronted by the negativity of existence.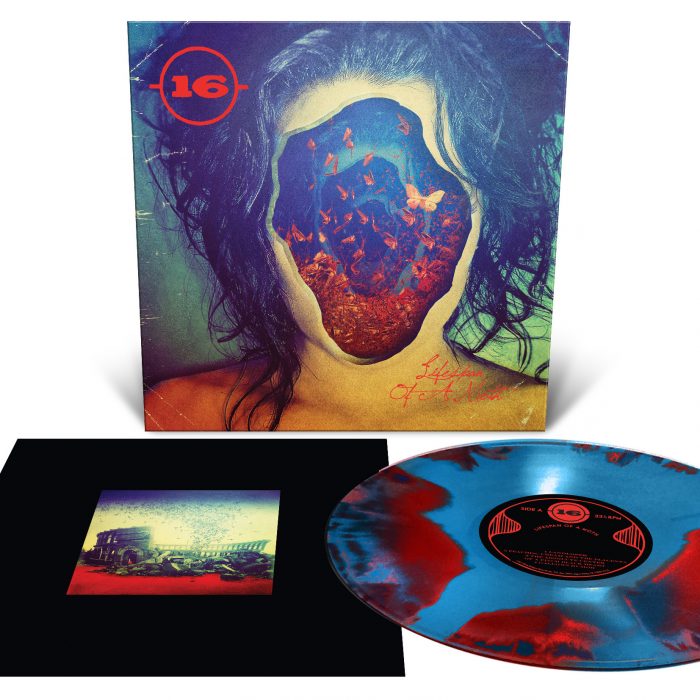 http://www.facebook.com/16Band
http://www.twitter.com/16theband
http://www.relapse.com
http://www.facebook.com/RelapseRecords