Southern California-based sludge/stoner metal veterans, -(16)-, has just shared a new music video for the track "Peaches, Cream, And The Placenta," via Decibel Magazine. The tune comes by way of the band's forthcoming seventh full-length album, Lifespan Of A Moth.
Elaborates guitarist/vocalist Bobby Ferry, "The song is a stressed-out walk down a well-trodden trail that we have been prancing down since the early '90s. The lyrics delicately touch with all thumbs on the subject of addictive personality sorcery that creates unintended helpless victims. The video was directed and shot by our longtime collaborator Jeff Forrest in the same space we recorded the song [Doubletime Recording Studio]."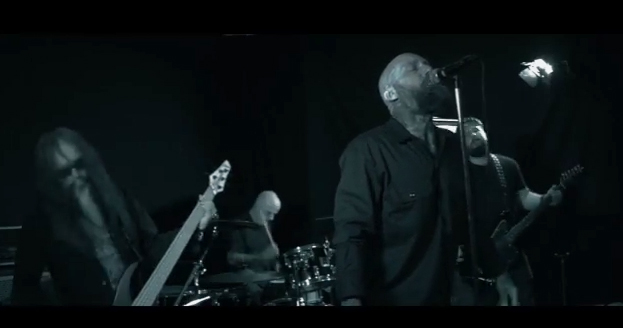 You can also hear "The Absolute Center Of A Pitch Black Heart," the debut single from the album, at THIS LOCATION.
-(16)-'s Lifespan Of A Moth is the band's heaviest, darkest, and most complex material to date! Self-produced by the band and recorded with Jeff Forrest (Cattle Decapitation, The Locust) at Doubletime Recording Studio in San Diego, California, Lifespan Of A Moth sees the band sounding uglier, rawer, and more visceral than ever. Down-tuned, feedback-driven riffs and bludgeoning rhythms violently clash with vocalist Cris Jerue's distorted, tortured howls across eight tracks of -(16)-'s signature blend of hardcore punk, thrash, and sludge. Lifespan Of A Moth is the sound of a band that has spent twenty-five years wallowing in addiction and anguish, and will leave you feeling crushed and confronted by the negativity of existence.
Lifespan Of A Moth is set for release this July 15th via Relapse on CD/LP/digitally. Physical preorders via Relapse.com can be found HERE; digital preorders are available through -(16)-'s BandCamp page at THIS LOCATION.
The sludge stalwarts in -(16)- are among the most consistent and underrated purveyors of the heavy riff. The band was formed in Santa Ana, by Bobby Ferry (guitar), Cris Jerue (vocals), and Jason Corley (drums) in 1991, and was later joined by bassist Tony Baumeister in 1993. The band's debut 7″, Doorprize, was recorded at the end of 1991, and was shortly followed by their first full-length album, Curves That Kick (released in 1993 on legendary artist Pushead's label Bacteria Sour). Working with Pushead enabled the band to have the album released in Japan and gave them the opportunity to tour Japan, which happened in the summer of 1994. Soon after, the band performed select live dates with Slayer, the Melvins, Unsane, and Jawbreaker. -(16)-'s follow-up record Drop Out was released by Pessimiser/Theologian records in 1996 to critical acclaim, which the band followed with a series of local and semi-local performances.
Jason Corley was ejected from the band at the end of 1994, and was replaced by Andy Hassler. Phil Vera was also added as a second guitarist. The band released Blaze Of Incompetence in 1997 (again on Pessimiser/Theologian), and completed a US tour with Grief in 1998. Andy Hassler was fired shortly after the tour. R.D. Davies replaced Hassler, but tragically passed away six months later and was replaced by Mark Sanger. The band's next album, Zoloft Smile, was recorded in 1999/2000, but wasn't released until 2002 via At A Loss Recordings. By the time the album was actually released, Ferry and Baumeister had both quit the band. The rest of the guys carried on, while Vera remained as the band's lone guitar player. Vera then took over vocal duties in 2003 after Jerue was forced to go to rehab for alcohol and drug dependency. c toured the US and Japan as a three-piece (Vera, Sanger and bassist Rafa Martinez now of Black Cobra) before calling it quits in 2004.
The band couldn't fight its love for heavy music, though, and reunited in 2007 with a lineup consisting of Ferry, Jerue, Corley and Baumeister. -(16)- subsequently inked a record deal with renowned independent label Relapse Records and released their Relapse debut. Bridges To Burn, in January 2009. The band parted ways with Corley yet again and recruited Mateo Pinkerton (ex Buzzov-en, Crom) as their new drummer. In early 2012 they released the album Deep Cuts From Dark Clouds via Relapse to widespread critical acclaim from publications including MetalSucks, Metal Hammer, Terrorizer, and numerous others. Deep Cuts was followed by an eastern US with labelmates Tombs and still more lineup changes: In 2013 Dion Thurman joined as the band's new drummer, and Barney Firks entered the ranks on bass. In support of Bridges To Burn and Deep Cuts, -(16)– has toured Europe twice, even appearing at major festivals such as Hellfest in France and Roadburn in The Netherlands. Additionally, the band has performed at US festivals Day Of The Shred and Southwest Terror Fest, and has shared the stage with a wide range of artists, from Neurosis, Nails, Indian, and Inter Arma to Noothgrush, Graves At Sea, ASG, and dozens of others. Despite constant lineup changes and internal turmoil, -(16)- has persevered, and the new album Lifespan Of A Moth is sure to see the band garner the recognition they so sorely deserve.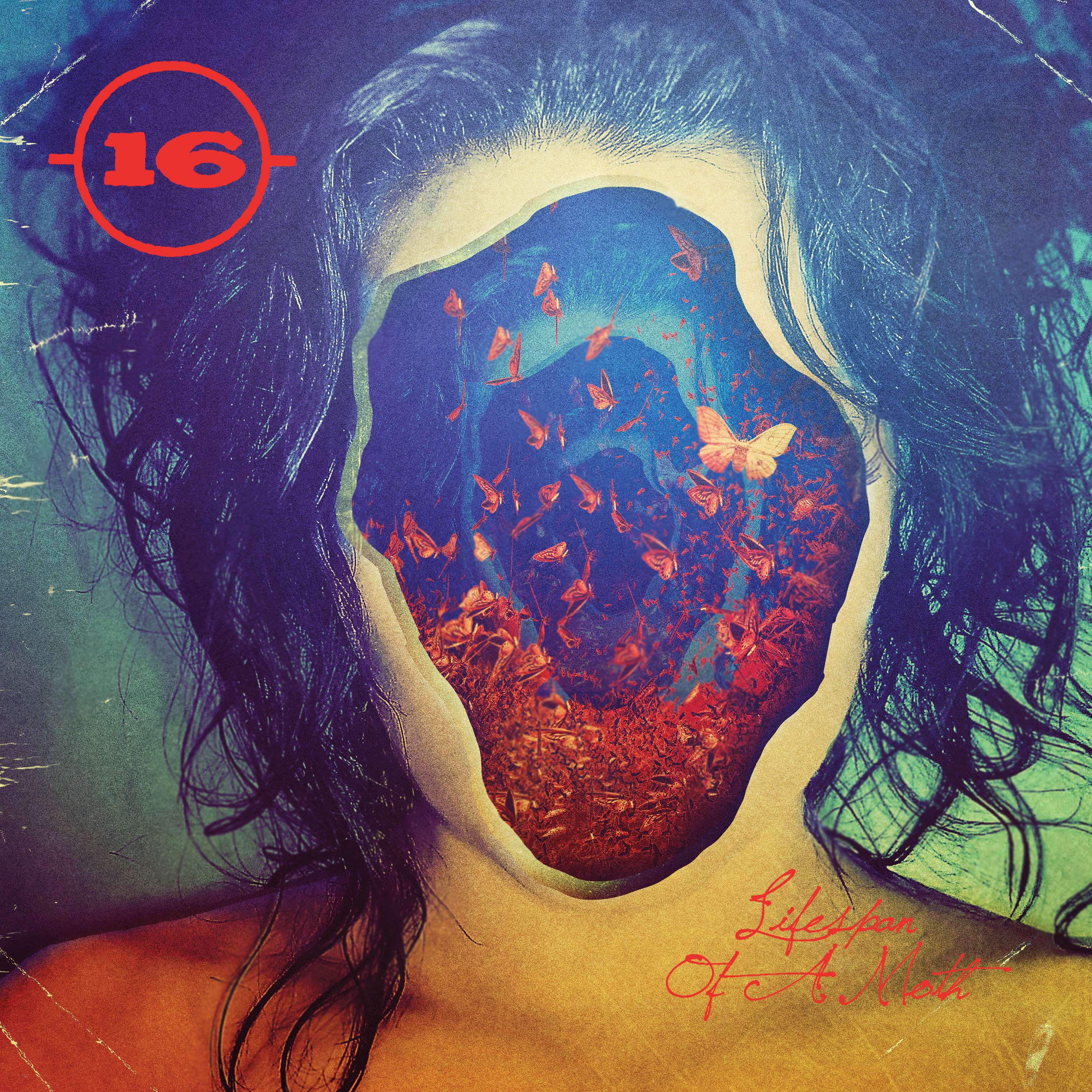 http://www.facebook.com/16Band
http://www.twitter.com/16theband
http://www.relapse.com
http://www.facebook.com/RelapseRecords