Supernatural Cat — the Italian underground label run by Malleus Rock Art Lab, the artist collective featuring two members of the psychedelic doom trio Ufomammut — will harvest ZOLLE's self-titled debut LP worldwide on May 13th. Blazing out of the backwoods of Bruzzelle, Italy, the duo will release their belligerently unhinged full-length debut of rural rampage in plenty of time for tomato season.
With song titles entrenched in references to redneck living, the newest ZOLLE single "Heavy Letam" is suggestive of "Letame" — which means manure in Italian — resulting in "a shitty anagram about heavy metal."
The ZOLLE bandits' self-titled album stumbles triumphantly through inebriated off-kilter riff marches, schizokiller percussive thunder, disharmony and distressed builds abound, the pummeling concoction void of a goddamn human voice for its duration, recorded almost entirely live by Michelangelo Roberti at Mizkey Studio (Morkobot) and mastered by Giovanni Versari (Zu, Morkobot, OvO, One Dimensional Man), and bearing drunken gifts of synth from Urlo (Ufomammut/Supernatural Cat) and Roberto Rizzo (Quasiviri/Runi).
Preorders from the hand-screened limited LP/CD edition of Zolle can be placed now direct through Supernatural Cat here.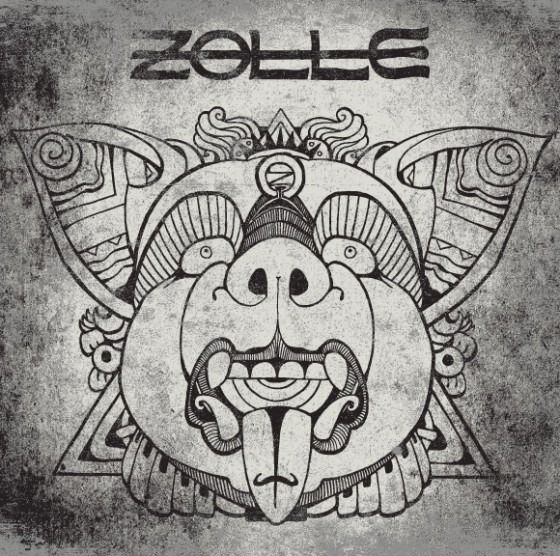 http://www.zolle.org
http://www.facebook.com/zollezollezolle
http://www.twitter.com/zollezollezolle
http://www.supernaturalcat.com
https://www.facebook.com/pages/SUPERNATURALCAT/73791529788