[photo by Justina Villanueva]
New York City-based trio ZEVIOUS — featuring members of Dysrhythmia, Sabbath Assembly, Many Arms, Smother Party, and others – presents "Ritual Based Symmetries," the new single from their impending fourth LP, Lowlands, pending August release through Nefarious Industries. The track has been issued through a premiere at Metal Injection.
Lowlands marks ZEVIOUS' first effort for Nefarious Industries and offers a subtle change in direction from their previous two releases. On Lowlands, the band explores a hypnotic and more streamlined rhythmic approach while maintaining their abrasive edge with influences ranging from new-wave and 20th century composition to doom and black metal.
The band states, "'Ritual Based Symmetries' marked a shift in our writing approach and direction for this album. Although, as usual, this one took a while to learn and ingrain, the song is aiming for a sort of simplicity and relative melodicism compared to the other tracks. That being said, we still want the song to hit hard so we tend to bring an aggressive energy to the performances."
Metal Injection calls the track, "atmospheric, completely devastating and very well-recorded instrumental metal."
Stream "Ritual Based Symmetries" by ZEVIOUS through Metal Injection at THIS LOCATION.
Lowlands will see vinyl and digital release via Nefarious Industries on August 17th. Find preorders at the label webshop HERE and via Bandcamp where "Smear Campaign" is streaming HERE.
Watch for additional previews of the album, live actions in support of the album, and more to be released in the weeks ahead.
Since forming in 2007, Mike Eber (Smother Party), Jeff Eber (Dysrhythmia), and Johnny DeBlase (Sabbath Assembly, Many Arms) have sought to blur the lines between prog, jazz, and metal as ZEVIOUS. The band released their self-titled debut in 2008 which featured a more traditional acoustic sound and hinted at the compositional style the band was beginning to develop. Soon after, the band caught the attention of Cuneiform Records and released After The Air Raid in 2009, abandoning the traditional sound of their first record for a more power-trio style involving louder volumes with a leaning toward melodic/polymetric compositions.
The subsequent years marked a period of frequent touring and musical development for the band. In 2013 ZEVIOUS released their second record for Cuneiform, Passing Through The Wall, an even more aggressive realization of their trademark polymetric style. After a fruitful US tour with Dysrhythmia in late 2013, the band worked feverishly on a new batch of material while playing more on the NYC metal scene with acts such as Behold…The Arctopus, Krallice, Ocrilim, Child Abuse, Cellular Chaos, and others.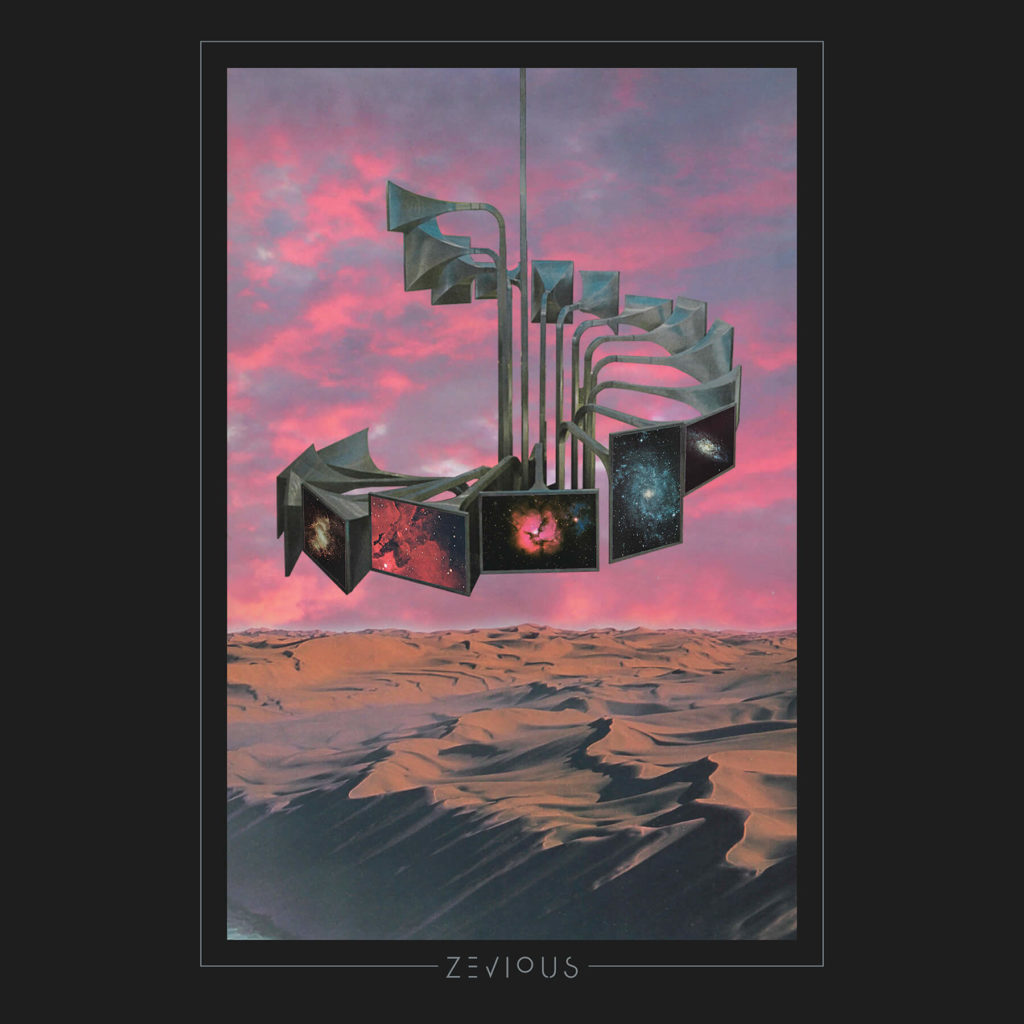 https://www.facebook.com/zevioustrio
http://zevioustrio.blogspot.com
http://nefariousindustries.com
http://www.facebook.com/NefariousIndustries
http://www.twitter.com/NefariousInd
https://nefariousindustries.bandcamp.com