[photo by Justina Villanueva]
MetalSucks is now streaming the entire fourth LP by New York City-based trio ZEVIOUS, Lowlands, ahead of the album's release through Nefarious Industries this Friday. The band, formed by a trio of musicians who also play in in Dysrhythmia, Sabbath Assembly, Many Arms, Smother Party, and more, has also announced a hometown record release show for the album for September 7th.
Lowlands marks ZEVIOUS' first effort for Nefarious Industries and offers a subtle change in direction from their previous two releases. On Lowlands, the band explores a hypnotic and more streamlined rhythmic approach while maintaining their abrasive edge with influences ranging from new-wave and 20th century composition to doom and black metal.
With their early stream of ZEVIOUS' new LP MetalSucks offers in part, "the band continues to blur the lines between prog, jazz, and metal to create something likely to appeal to all fans of forward-thinking music, regardless of the genre. At no point does the band achieve, say, a Psyopus-level of heaviness, but they've definitely got the mathcore gene for resisting conformity in favor of bravely exploring uncharted territory. Put more succinctly: you really need to check out Lowlands."
Stream ZEVIOUS' intense Lowlands LP at MetalSucks RIGHT HERE.
Lowlands sees release on 12″ vinyl and all digital outlets via Nefarious Industries this Friday, August 17th. Find preorders at the label webshop HERE and via Bandcamp HERE.
ZEVIOUS has also booked their first live show in support of Lowlands with a release party for the LP scheduled for September 7th in Brooklyn, with Cleric and Mick Barr also on the bill. Watch for additional live dates to be announced in the weeks ahead.
ZEVIOUS Live:
9/07/2018 Ceremony – Brooklyn, NY *LP release show w/ Cleric, Mick Barr
Since forming in 2007, Mike Eber (Smother Party), Jeff Eber (Dysrhythmia), and Johnny DeBlase (Sabbath Assembly, Many Arms) have sought to blur the lines between prog, jazz, and metal as ZEVIOUS. The band released their self-titled debut in 2008 which featured a more traditional acoustic sound and hinted at the compositional style the band was beginning to develop. Soon after, the band caught the attention of Cuneiform Records and released After The Air Raid in 2009, abandoning the traditional sound of their first record for a more power-trio style involving louder volumes with a leaning toward melodic/polymetric compositions.
The subsequent years marked a period of frequent touring and musical development for the band. In 2013 ZEVIOUS released their second record for Cuneiform, Passing Through The Wall, an even more aggressive realization of their trademark polymetric style. After a fruitful US tour with Dysrhythmia in late 2013, the band worked feverishly on a new batch of material while playing more on the NYC metal scene with acts such as Behold…The Arctopus, Krallice, Ocrilim, Child Abuse, Cellular Chaos, and others.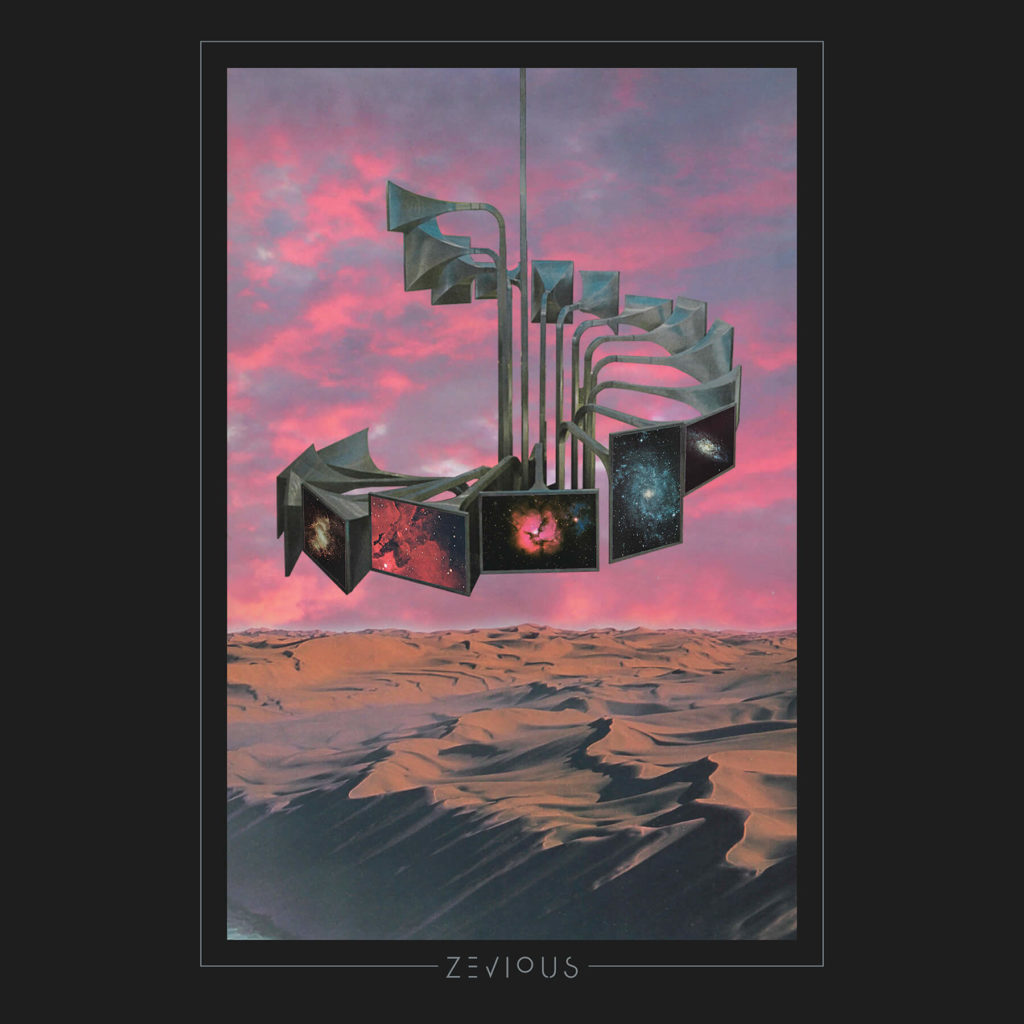 https://www.facebook.com/zevioustrio
http://zevioustrio.blogspot.com
http://nefariousindustries.com
http://www.facebook.com/NefariousIndustries
http://www.twitter.com/NefariousInd
https://nefariousindustries.bandcamp.com