[photos by Justina Villanueva]
BrooklynVegan is hosting the public premiere of "Ritual Based Symmetries," the new official video from New York City-based instrumental avant-metal trio, ZEVIOUS, formed by members of Dysrhythmia, Sabbath Assembly, Many Arms, Smother Party, and more. The track is found on the band's recently-released fourth album, Lowlands, which saw release last summer through Nefarious Industries.
Recorded at Menegroth, The Thousand Caves by Colin Marston (Behold… The Arctopus, Gorguts, Dysrhythmia, Krallice), Lowlands offers a subtle change in direction from ZEVIOUS' prior releases. The band explores a hypnotic and streamlined rhythmic approach while maintaining their abrasive edge, with influences ranging from new-wave and 20th Century composition to doom and black metal.
The first official video from Lowlands comes in the form of the album's dynamic "Ritual Based Symmetries," the shortest and arguably the densest track on Lowlands. Filmed throughout New York City and its suburbs, the video was directed by David Brenner, and attempts to capture ZEVIOUS' dizzying instrumental delivery of the track and the colors of Lowlands' cover artwork created by Bryan Olson (S U R V I V E, Cave Of Swimmers).
The video for "Ritual Based Symmetries" sees its public debut through BrooklynVegan who offers, "it's got a mind-melting, psychedelic vibe to it that fits perfectly with the spastic song."
See ZEVIOUS' "Ritual Based Symmetries" at BrooklynVegan RIGHT HERE.
Lowlands is out now through Nefarious Industries on LP and all digital outlets via Nefarious Industries. Place orders at the label webshop HERE and via Bandcamp HERE.
ZEVIOUS is booking new live performances in support of Lowlands, including a show in New Haven, Connecticut on January 19th, with additional shows throughout the Northeast to be announced in the coming weeks.
ZEVIOUS Live:
1/19/2019 NG2BC – New Haven, CT w/ Sperm Donor, Hylda [info]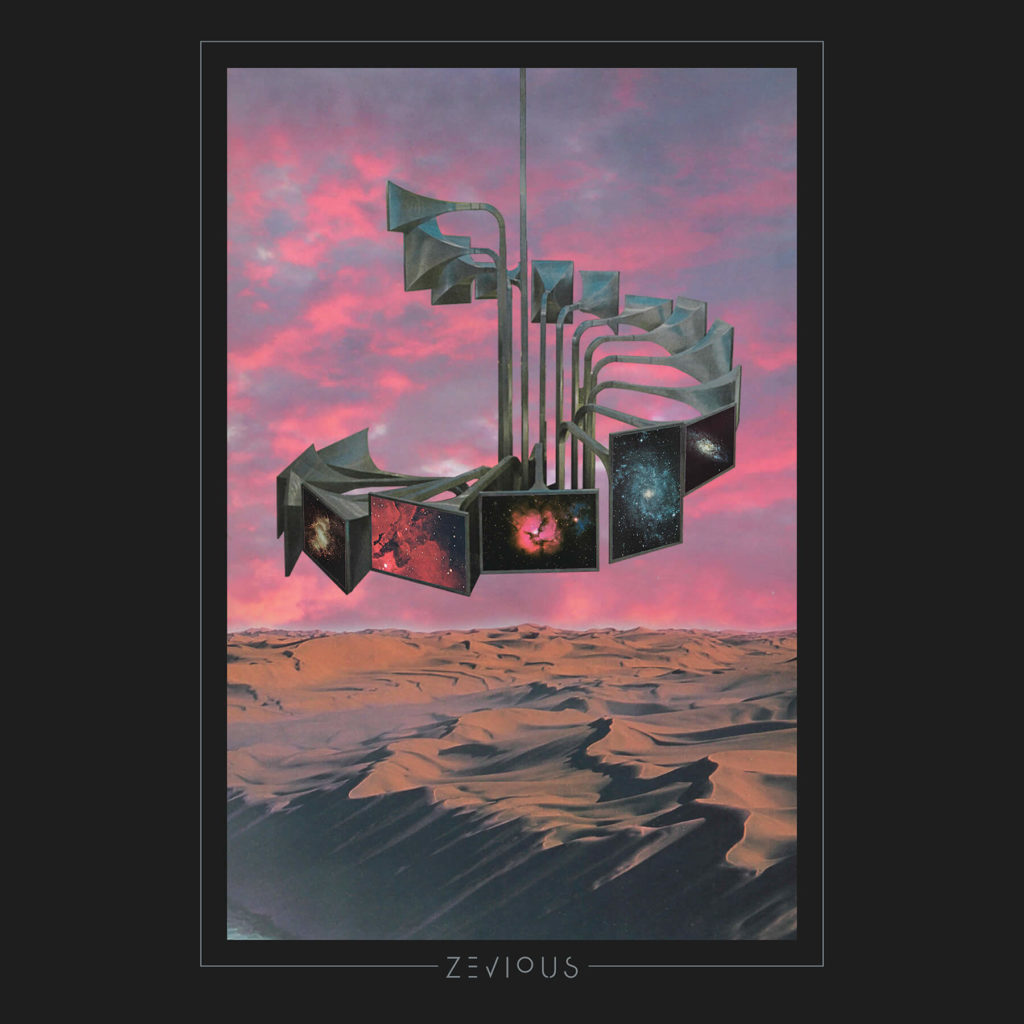 https://www.facebook.com/zevioustrio
http://zevioustrio.blogspot.com
http://nefariousindustries.com
http://www.facebook.com/NefariousIndustries
http://www.twitter.com/NefariousInd
https://nefariousindustries.bandcamp.com