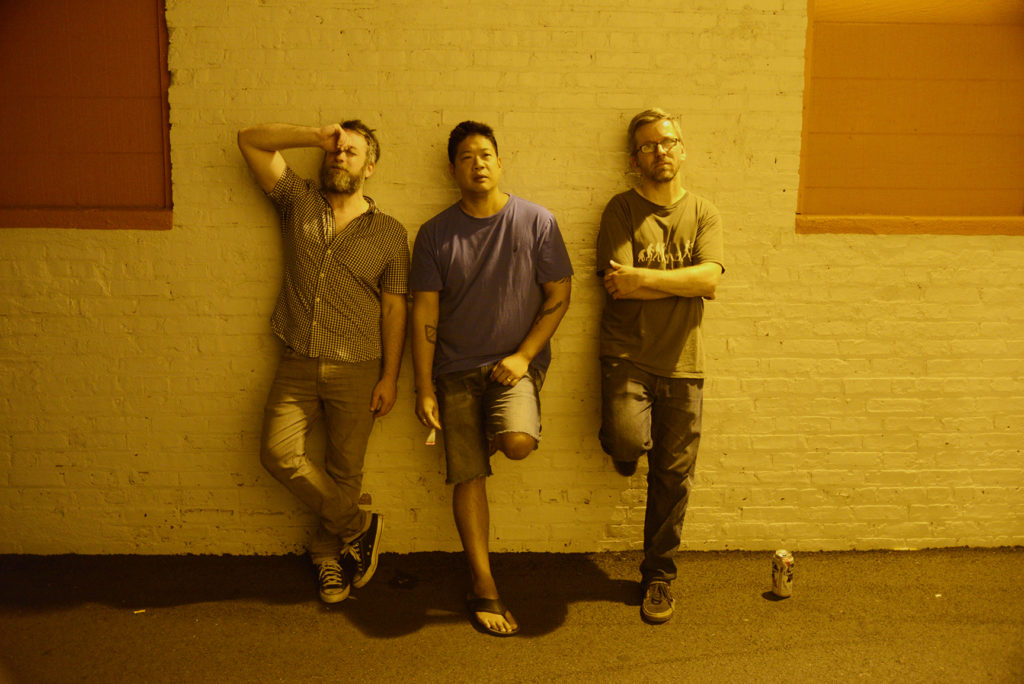 New Jersey-based rock/punk trio ZERO FOR CONDUCT is just over a week from releasing their new album, CTRL+Z, through Nefarious Industries.
Svbterranean is helping advance the record's release by debuting the new single "Rollin'," referring to the album as, "a pop-fueled rock record full of deceptive complexity, indie rock quirkiness, earworm hooks, and a bit of Touch And Go angularity. Fans of Dinosaur Jr., fIREHOSE, Hüsker Dü, and the like, will want to keep an eye out for it."
ZERO FOR CONDUCT offers of the new song, "'Rollin" is a twin bass guitar attack protesting dead kids in the streets, the lust for power over love, and the nation's complacent nature towards leaving douchebags in charge of the country."
Get "Rollin'" with ZERO FOR CONDUCT at Svbterranean RIGHT HERE.
ZERO FOR CONDUCT brings forth all things great about indie rock, shoegaze and punk, with a post-rock fringe. CTRL+Z was recorded and mixed by Joe Dell'Aquila at Exeter Recordings and mastered by Kim Rosen at Knack Mastering and completed with a cover painting by Keith Crowley.
Nefarious Industries will release CTRL+Z digitally on March 23rd; find preorders and stream two tracks HERE.
Following their first release show for CTRL+Z earlier this month, ZERO FOR CONDUCT will celebrate again with another release show on the album's release day, March 23rd in Highland Park. Watch for additional shows to be announced throughout the months ahead.
ZERO FOR CONDUCT Live:
3/23/2018 Pino's – Highland Park, NJ w/ The Nowhere, Gold Streets
5/19/2018 The Saint – Asbury Park, NJ w/ Gay Guy/Straight Guy
Having released a split single with Eastern Anchors through Nefarious Industries in 2014, New Brunswick, returns to the label with their second album, CTRL+Z. With eight new tracks packed into a half-hour of mayhem, ZERO FOR CONDUCT delivers a wild ride through Downtown Post-Punkville on CTRL+Z. The trio's slick hooks and quirky melodies are countered with pounding rhythms, all boasting a barrage of entertaining and infectious tales of everything from non-compliance to nonsense and everywhere to the side.
https://zeroforconduct.bandcamp.com
https://www.facebook.com/zfcband
http://nefariousindustries.com
http://www.facebook.com/NefariousIndustries
http://www.twitter.com/NefariousInd