Años En Infierno, the devastating fourth LP from Pomona, California guerrillas XIBALBA, is out now through Southern Lord.
For the past thirteen years, XIBALBA has been dedicated to carving a sound which combines unadulterated aggression booming out of the vocals, an ultra-heavy low-end frequency, colossal death metal riffs, brutal hardcore breakdowns, and a trademark groove now synonymous with the group. Showing no mercy, and keeping their cultural message intact, Años En Infierno's eight songs culminate into XIBALBA's most brutalizing material to date.
Años En Infierno was produced by Arthur Rizk (Cro-Mags Power Trip, Inquisition) and completed with artwork by longtime collaborator Dan Seagrave (Dismember, Entombed, Suffocation).
Stream XIBALBA's Años En Infierno in its entirety RIGHT HERE.
Años En Infierno is out now on CD, LP and digital platforms via the Southern Lord Bandcamp HERE, the label webshop in the US HERE and Europe webshop HERE. Find shirt packages at Closed Casket Activities HERE.
Today, Wednesday, June 10th, XIBABLA guitarist Brian Ortiz is overthrowing Gimme Metal with a guest DJ slot as part of the station's Gimme Relief Series. Tune in from 5:00pm EST/2:00pm PST. Line up a few cervezas and tune in at https://gimmemetal.com/.
Watch for official videos from Años En Infierno and more to see release in the weeks ahead.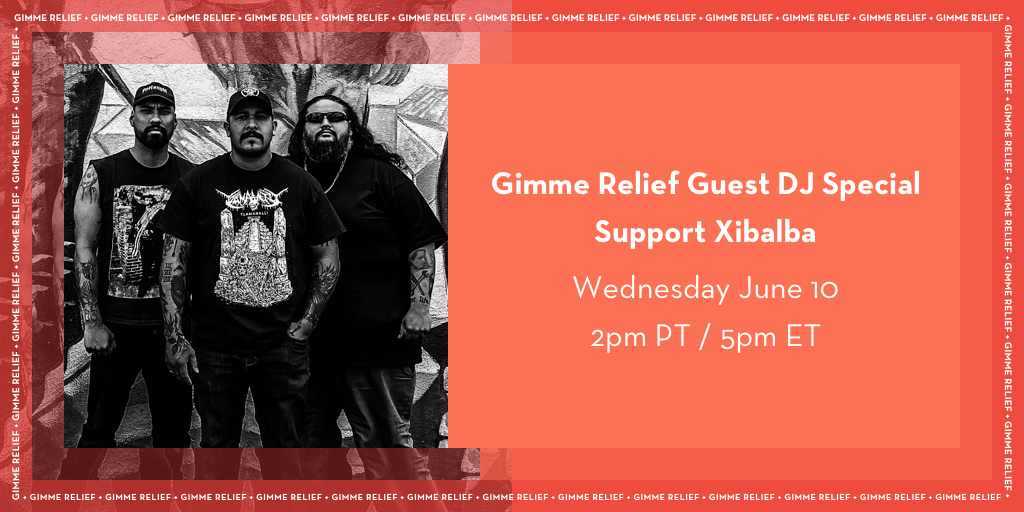 http://twitter.com/XibalbaCA
http://www.facebook.com/placeoffear
https://xibalbasl.bandcamp.com
http://www.southernlord.com
http://southernlord.bandcamp.com
http://twitter.com/twatterlord
https://www.facebook.com/SLadmin
https://www.instagram.com/southernlordrecords