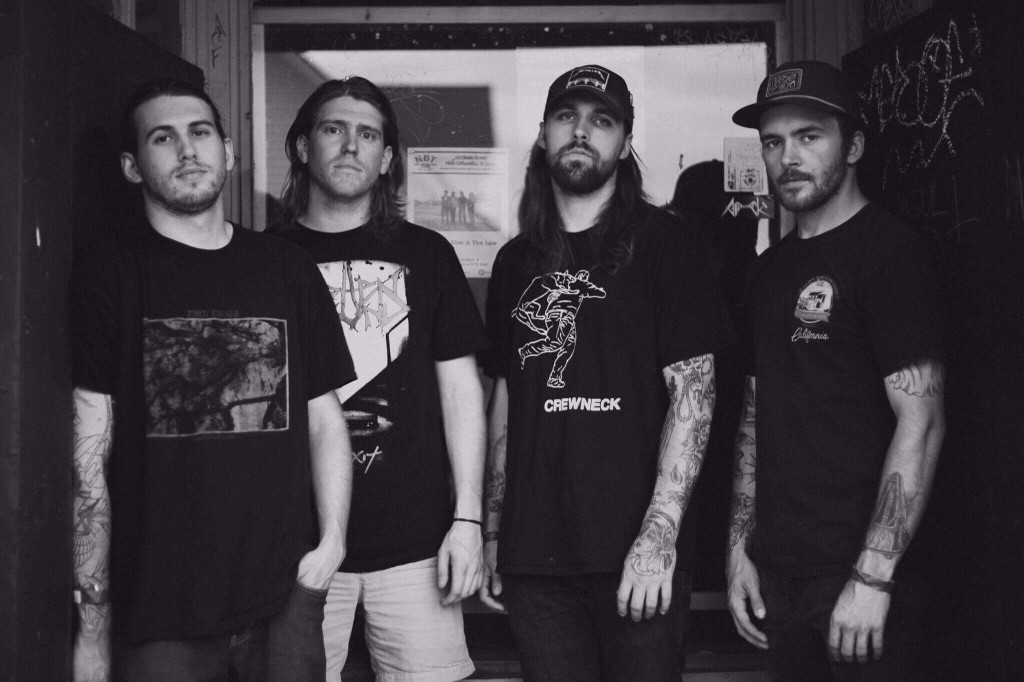 Greenville, South Carolina-based outfit WVRM has announced a run of North American December tour dates supporting their newly unleashed EP, Can You Hear The Wind Howl.
Deploying six track­s in barely nine minutes, WVRM's Can You Hear The Wind Howl is a brutally-charged and volatile display of metallic grindcore unrest. WVRM's caustic tones, belittling percussion, and searing vocals coalesce into an onslaught fans of Dead In The Dirt, The Drip, Torch Runner, and similar acts should not pass by. Can You Hear The Wind Howl was recorded at Converse Rubber Tracks, engineered and mixed by Kurt Ballou (Converge, Black Breath, Sect), mastered by Brad Boatright (Integrity, All Pigs Must Die, Nails), completed with artwork by Searing Limb, and released in late September through To Live A Lie Records.
WVRM's Can You Hear The Wind Howl can be streamed in its entirety and purchased digitally and on 7″ vinyl RIGHT HERE.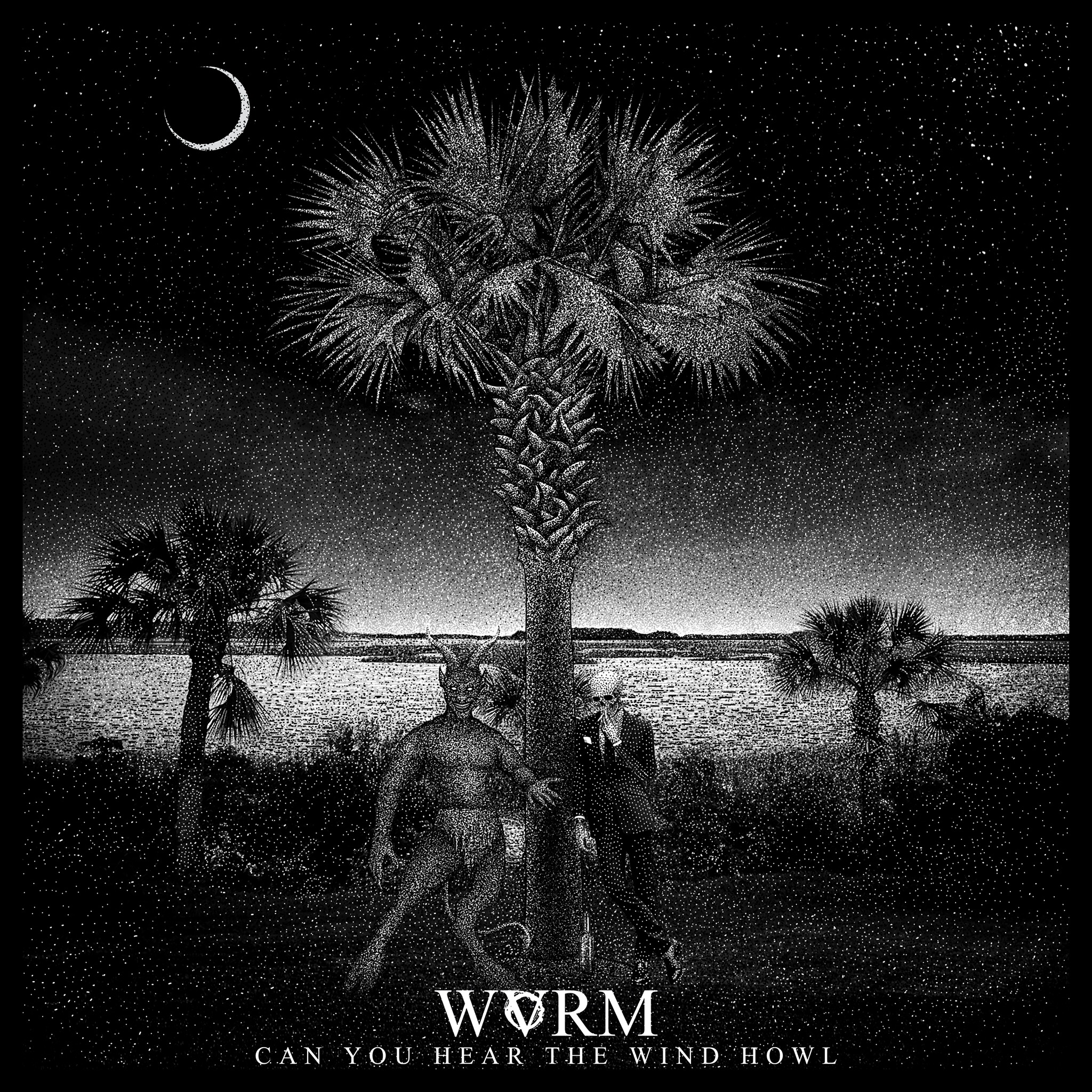 Can You Hear The Wind Howl Track Listing:
1. Swollen Belly
2. Bag Of Blades
3. Distinguish
4. Suffer Ritual
5. Can You Hear The Wind Howl
6. Mountain Of Dead Pigs
While the wounds left by the release of Can You Hear The Wind Howl are still fresh, the band will take its tunes to the West Coast on tour in the coming weeks. The upcoming trek will see WVRM touring with Prosthetic Records' Funeral Chic for sixteen shows. Beginning in Charlotte on December 2nd, the bands will raid Nashville, New Orleans, Austin, Al Paso, Scottsdale, San Diego, Tijuana, Los Angeles, Long Beach, Las Vegas, Albuquerque, Dallas, Little Rock, Memphis, the final show hitting Atlanta on December 18th, with the Los Angeles show a part of For The Children 2017 with the likes of Infest, Terror, Agnostic Front, Ramallah, All Out War, Strife, Xibalba, and many more.
WVRM w/ Funeral Chic:
12/02/2017 The Milestone – Charlotte, NC
12/03/2017 That 70s House – Nashville, TN
12/04/2017 Poor Boys – New Orleans, LA
12/05/2017 The Lost Well – Austin, TX
12/06/2017 Rockhouse Bar – El Paso, TX
12/07/2017 The Rogue Bar – Scottsdale, AZ
12/08/2017 Til Two – San Diego, CA
12/09/2017 Mi Pueblito Bar – Tijuana, MX
12/10/2017 For The Children 2017 – Los Angeles, CA [info]
12/11/2017 Blacklight District Lounge – Long Beach, CA
12/13/2017 Beauty Bar – Las Vegas, NV
12/14/2017 Burt's Tiki Lounge – Albuquerque, NM
12/15/2017 Reno's Chop Shop – Dallas, TX
12/16/2017 Vino's – Little Rock, AR
12/17/2017 Rockhouse Live Midtown – Memphis, TN
12/18/2017 The Earl – Atlanta, GA
Art reflects life, and when life becomes overwhelming turmoil and hope becomes a passing dream the only answer is noise; loud, extreme noise, and a lot of it, even if only thirty seconds at a time. This is the principle WVRM exists and creates by
Formed in late 2013, WVRM released Despair in 2013 and Where All Light Dies a few months later in 2014, both pressed on a very limited run of cassette tapes. These short, fast albums of lo-fi noise and desperate extremity culminated in the release of the band's first full length work, late 2014's Swarm Sound cassette and 2015's self-titled 7″, both by Southern Druid Records. A split cassette with Self Harm was released in 2016, followed later that year by Heartache on To Live A Lie Records, who now offers Can You Hear The Wind Howl, WVRM's loudest and most principled release to date.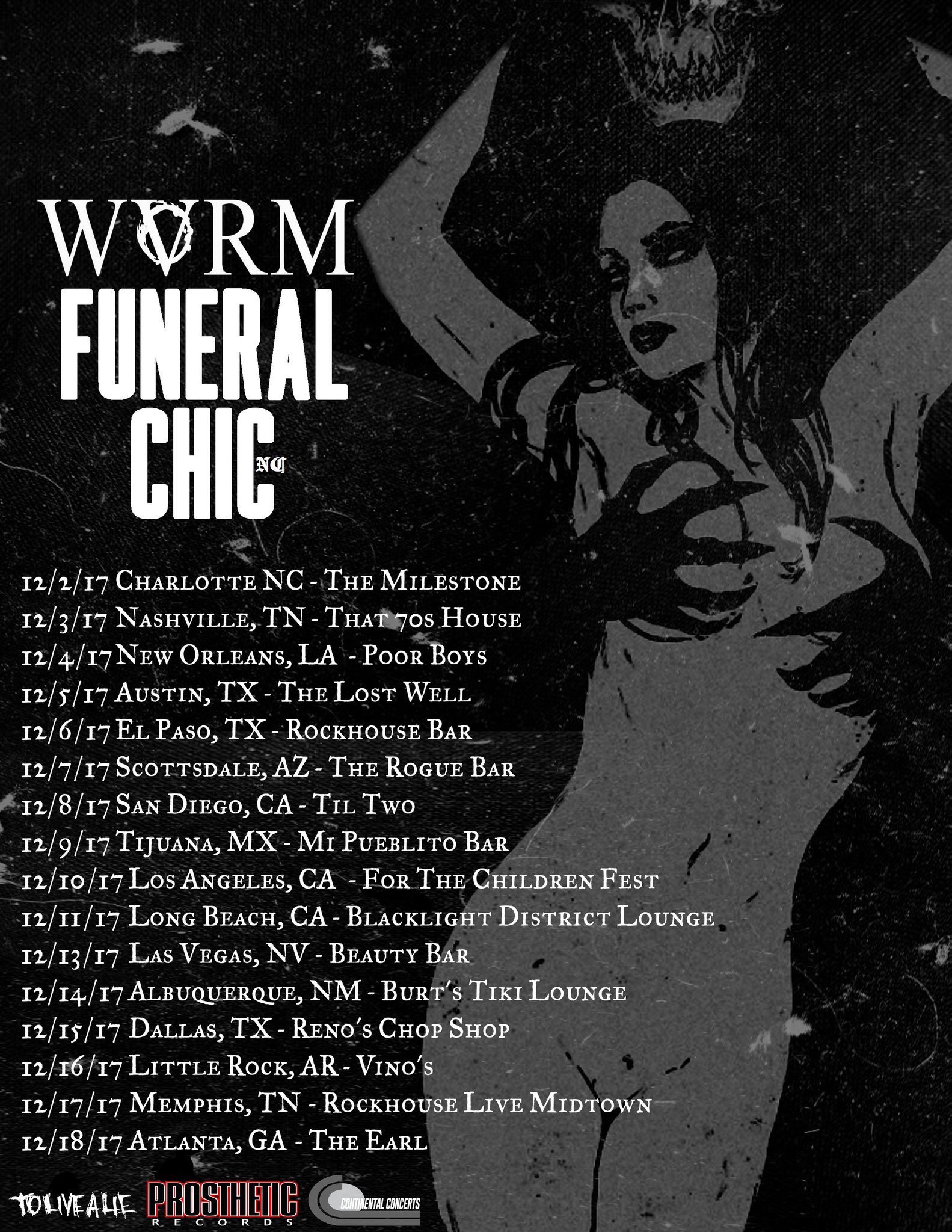 WVRM:
Derick Caperton – guitars
Dylan Walker – bass
Brett Terrapin – drums
Ian Nix – vocals
http://wvrm.me
https://www.facebook.com/wvrmgrind
https://wvrmgrind.bandcamp.com
https://twitter.com/WVRMgrind
https://www.instagram.com/wvrmgrind