With Magic Bullet Records preparing to release the self-titled debut album from Boston-based WORMWOOD — a newly-formed doom/sludge duo founded by current and former members of Doomriders — Cvlt Nation this week sets loose the first wave of the album's contagion with "White Plague," the lethal fourth track from the LP. "Their harsh, hate-filled brand of doom bites with the teeth of punk, but punches you in the gut with the force of a HUGE Sabbath riff" exclaims the succinct praise for Wormwood alongside the premiere of "White Plague," then continuing, "WORMWOOD's music is not warm and fuzzy – it has the darkness of a hellish nightmare."
Nothing can prevent the "White Plague" from wiping you out from THIS LOCATION.
In 2005, band members Chris Pupecki and Chris Bevilacqua represented one half of the progenitors of Black Thunder, the debut album from Northeast perennials, Doomriders, with Pupecki on guitars and Bevilacqua on drums. Nine years later, the duo has reconvened to produce and unleash a sound and a vision much, much farther out on the plains of annihilation than either had gone prior. Recorded in full analog by Alex Garcia-Rivera at Mystic Valley Studios, you will simply not be hearing the sounds of Wormwood on Apple commercials, in romantic comedies, or overhead while walking through the mall. Song titles and lyrics like "Hollow Black Eyes" and "I'd Rather Die" obviously convey a very specific worldview and outlook. The sonic attack is harsh, the vocals are unapologetically negative, and it's all destructively perfect as the needle digs in across the vinyl expanse of this stunning debut. If albums from Winter, Warhorse, -16-, Old Man Gloom and Graves At Sea frequent your habitual deafening, WORMWOOD should be next in line.
Magic Bullet will release Wormwood digitally on October 14th, followed by the colored vinyl LP version slated for October 28th. On the same day, a CD run including a limited woven patch will be released by Patac Records. Negative Fun Records also just released a limited tape version for Cassette Store Day.
Stand by for more on WORMWOOD as the album slips into the population, and the band plans their first live/tour actions.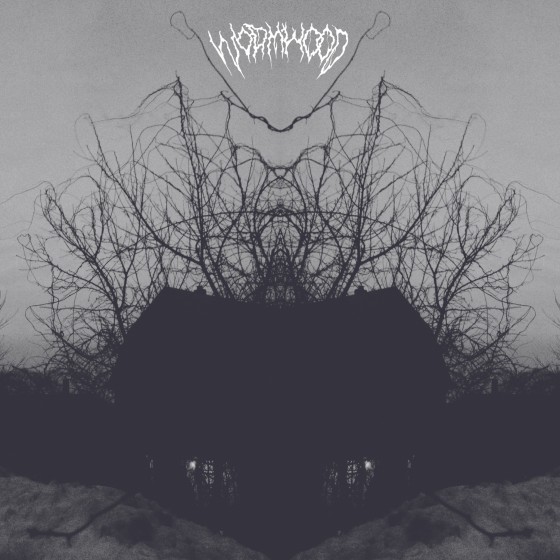 https://www.facebook.com/Wormwoodboston
http://www.magicbulletrecords.com
http://www.facebook.com/magicbulletrecords
https://twitter.com/magicbulletrecs