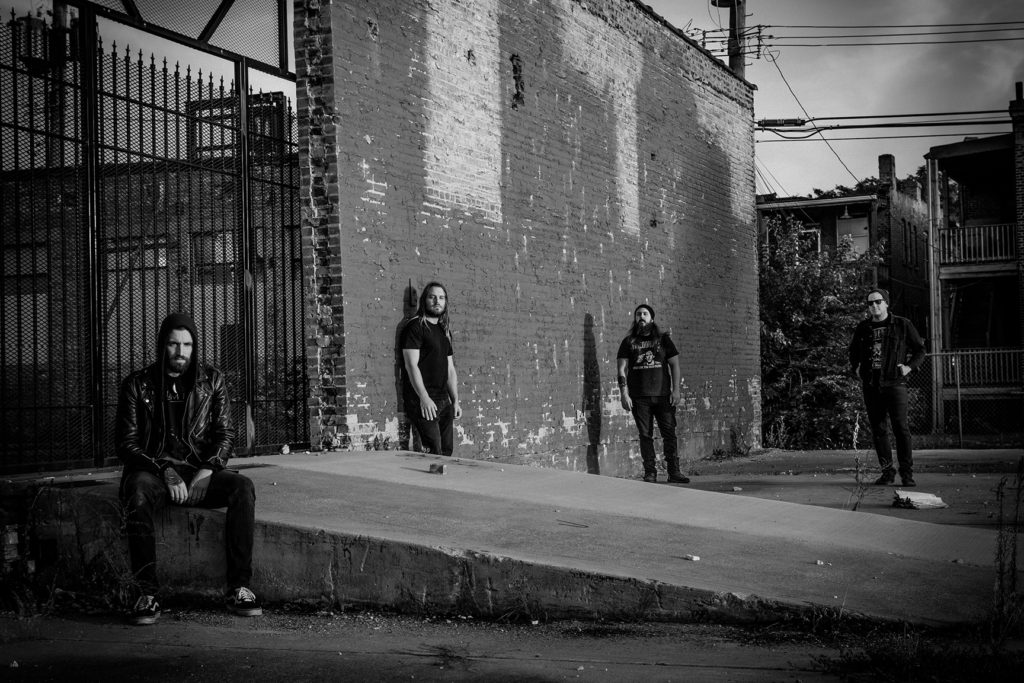 [photo by Margaret Lord]
Decibel Magazine is hosting the premiere of "Eternal Rotting Misery," the first single from WOLVHAMMER's impending fourth LP, The Monuments Of Ash & Bone. The album is set for May 4th release through Blood Music, who has issued preorders this week.
The Monuments Of Ash & Bone was recorded and mixed by Jarrett Pritchard (Goatwhore, Exhumed) at his own New Constellation Studios in Orlando, Florida, and mastered by Ken Sorceron (Abigail Williams, The Faceless) – both of whom provide additional guitar tracks to the album – and completed with artwork by Brian Sheehan.
With their premiere of "Eternal Rotting Misery" Decibel Magazine states of the new LP, "It picks up where Clawing Into Black Sun left the band four years ago, shedding any excess fat in favor of strong, mid-tempo sludgy black metal."
WOLVHAMMER's Jeff Wilson offers, "In this band, we try not to plan every little detail. Keeping things fairly spontaneous in the writing and recording process is way more artistic to me than rehearsing every single part for six months before going into the studio. That being said, we knew we wanted to work with Jarrett, we wanted a faster paced record, every vocal line to be as memorable as possible and to sound more like we do as a live band. I think the album opener is a pretty good outcome of those initial ideas and sums up what this band is all about. No bullshit, no shaking hands, no kissing babies, no politics. Real life, real emotion, real amps, and a real middle finger to what we feel the modern state of metal has become."
Hear WOLVHAMMER's "Eternal Rotting Misery" at Decibel RIGHT HERE.
Blood Music will release The Monuments Of Ash & Bone on CD, LP, and digital formats on May 4th; find preorder options HERE.
WOLVHAMMER has also been confirmed to take part in this year's installment of Psycho Las Vegas August 16th through 19th, joining the massive lineup of over seventy artists including Dimmu Borgir, The Hellacopters, Witchcraft, Sunn O))), Godflesh, Enslaved, Goblin, Eyehategod, and dozens more.
Stand by for additional audio and video samples from the album, new tour dates, and much more on WOLVHAMMER to be issued in the coming days.
WOLVHAMMER Live:
8/16-19/2018 Hard Rock Hotel & Casino – Las Vegas, NV @ Psycho Las Vegas [info]
With the current rapid rise in quality USBM, WOLVHAMMER races to the forefront with their upcoming fourth album which sees them merging the black metal tendencies of Enslaved with the mid-tempo sludge of Celtic Frost. Far removed from the methodical riffing and trudging pace of their previous record, and eschewing any frills, The Monuments Of Ash & Bone delivers nearly forty-two minutes of savagery through seven new songs. The album kicks the tempo into high gear and goes straight for the throat on tracks such as "Eternal Rotting Misery" and "Law Of The Rope." No experimental bullshit, just the sound of rotten flesh and slow decay.
Although there has been a four-year break between full lengths, the musical core of WOLVHAMMER has remained active, with guitarist Jeff Wilson writing and recording various projects, as well as being one half of the atmospheric black metal band Abigail Williams, and vocalist Adam Clemans being tapped as the new front man for Skeletonwitch. Adding John Porada (Terminate) on guitar in 2016, the new line up was filled out with Garry Naples (Novembers Doom) and Andrew Gerrity (Doomsday) before hitting the studio in the summer of 2017.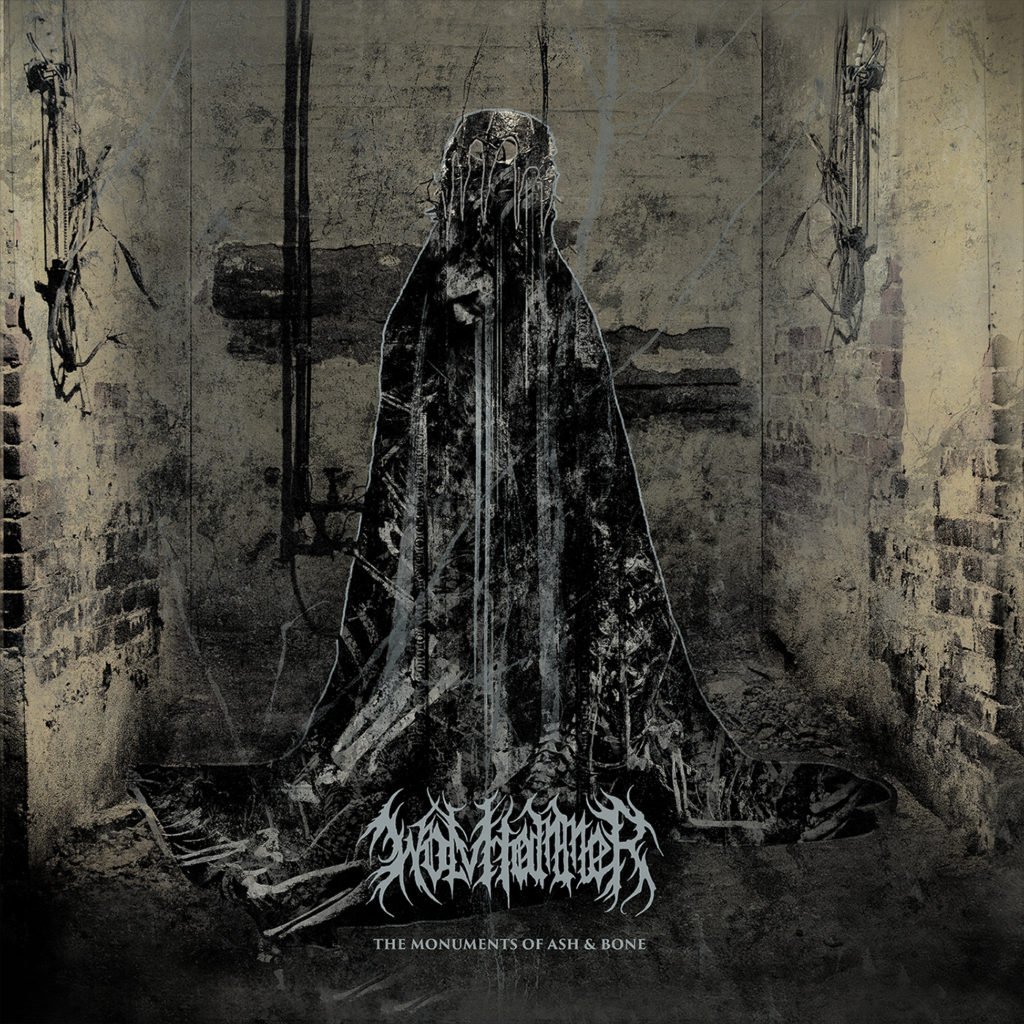 http://www.facebook.com/Wolvhammer
https://wolvhammer.bandcamp.com
https://holymountainprinting.myshopify.com/collections/wolvhammer
https://twitter.com/wolvhammer
https://www.instagram.com/wolvhammerofficial
http://www.blood-music.com
https://blood-music.bandcamp.com
https://www.facebook.com/BlooodMusic
https://twitter.com/blooodmusic