With the release of Here In The Deadlights, the long-awaited new full-length from stoner/doom/math rock magicians, WIZARD RIFLE, now less than one week away, today Noisey hurls forth opening hymn, "Crystal Witch," for public feeding.
Set for release via Seventh Rule Recordings later this month, the follow-up to 2012's critically lauded Speak Loud Say Nothing full-length was tracked by guitarist Max Dameron over three weeks at Breakfast Studio in Los Angeles, then toiled over for a year, with Billy Anderson (Sleep, Eyehategod, Melvins et al) and Jesse Johnstone sharing mixing duties. The album sees WIZARD RIFLE for the first time as a trio featuring Dameron alongside drummer Sam Ford, and bassist David Boe pushing its sound into far sludgier realms and reaching new levels of monolithic heaviness, while maintaining a propulsive groove which spins and twists itself into oblivion. In an early assessment of the offering, The Sludgelord gushes, "This is music to summon a Daemon of the most fucked up kind and we here at The Sludgelord live for such hellish revelry. Their sound is a constant, incessant explosion of noise, of riffs part High On Fire, Black Sabbath and Sonic Youth, thundering drums and a growling bass that rages through your speakers like a cyclone, ravaging everything in its path. How this band can make such a racket is beyond me," while About.com notes in a near perfect rating, "The five tracks on hand have seriously punked up WIZARD RIFLE's attitude while also enhancing the depth of their psychedelic bent. It's an album seemingly dipping each of its toes in a different genre pool and spinning them all into a homogenous solution that can only be defined by its eclecticism."
Elaborates the band of the track being premiered, "'Crystal Witch'/ is about mystical enslavement, a frenzied loss of control in the face of an enamoring tormenter. The music came from some older ideas rehashed and coupled with new passages. The track feels very cinematic to us in it's pacing and tonal range; from serene to crushing but ever-menacing. Emily Hogg and Kathryne Dameron provide banshee wails, and all band members share vocal duties. It encapsulates a lot of the sounds and themes from the whole album in one concise — by WIZARD RIFLE standards — song."
Get witchy with Noisey at THIS LOCATION.
With a sound rooted in a reverence for '70s psychedelic and punk, and myriad contemporary acts without ever feeling like a throwback, WIZARD RIFLE seeks to push the boundaries beyond reference points and obvious nods to rock idols. Still, they've commonly been likened to King Crimson, Lightning Bolt, High On Fire, Misfits, Karp, Melvins, My Bloody Valentine, Sonic Youth, Sleep and so many others. In 2012 the band released their debut LP Speak Loud Say Nothing to critical adoration on Seventh Rule. Teaming up with Nanotear Booking, they honed their live sound on several US and Canadian tours, sharing the stage with the likes of Yob, Church Of Misery, Black Cobra, Arabrot, Rabbits and Witch Mountain. Last year, the band relocated from Portland to Los Angeles, and immediately started work on the delightfully riff-encased bruiser that is Here In The Deadlights.
Here In The Deadlights will be released on CD and limited red-inside-deep purple colored vinyl via Seventh Rule Recordings on October 28th, 2014. Preorder your copy today at THIS LOCATION.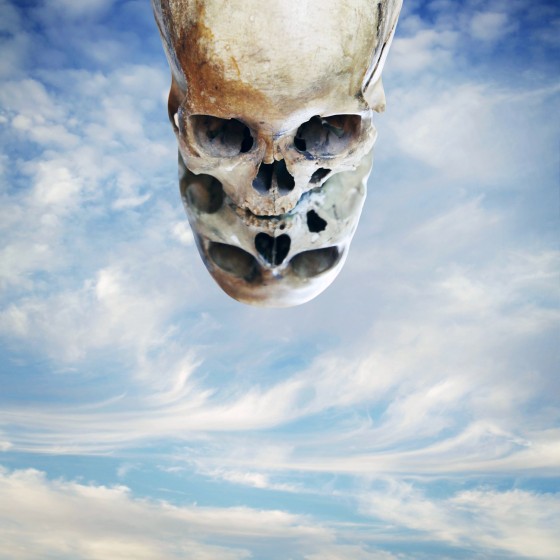 http://www.facebook.com/wizardrifle
http://www.seventhrule.com
http://www.instagram.com/seventhrule
http://www.seventhrulerec.tumblr.com/
http://www.twitter.com/seventhrule