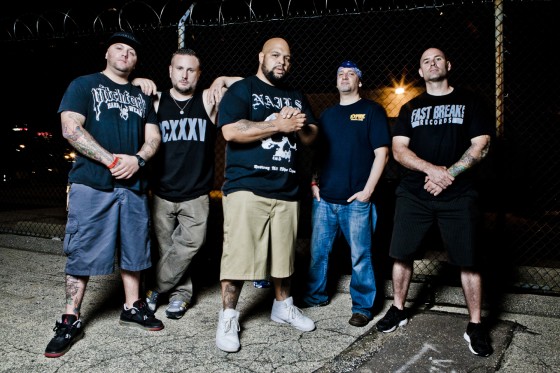 As WISDOM IN CHAINS prepares their fifth album, The God Rhythm, for early Summer release, the album's first single, "Violent Americans," has been released through an exclusive stream with Legends Arising. The track hits today as Fast Break! Records posts preorder packages for the LP.
With fourteen tracks culminating in nearly forty minutes of mega-infectious punk/oi-inspired hardcore loaded with old-school metal breaks, The God Rhythm is easily WISDOM IN CHAINS' most damaging but simultaneously inspiring release to date. An album highlight, "Violent Americans" arises from halfway through the album's second side, bringing forth a message as inspiring as the scars that inspired it run deep. The track now becomes part of the public domain via online hardcore community, Legends Arising.
Hear WISDOM IN CHAINS' tale of "Violent Americans" at Legends Arising RIGHT HERE.
Also scope the extensive trailer for The God Rhythm through New Noise Magazine HERE.
The vinyl version of The God Rhythm is now available or preorder via Fast Break! Records, the platter available in a run of 500 on black wax, 100 on clear with maroon and yellow splatter, 100 on white wax with brown haze, and 20 test press copies with hand-numbered covers, as well as additional merch options. Check out the wares at THIS LOCATION.
Continuing to dominate festival and club stages as The God Rhythm nears release, WISDOM IN CHAINS is gearing up for their upcoming sets at NYC's colossal Black N' Blue bowl where they'll play on May 17th, followed by a record release show in Reading, Pennsylvania on June 27th, and then their annual melee at Philadelphia's massive This Is Hardcore festival on July 23rd.
WISDOM IN CHAINS Tour Dates:
5/17/2015 Webster Hall – New York, NY @ Black N' Blue Bowl [info]
6/27/2015 Club Reverb – Reading, PA * record release show
7/23/2015 The Electric Factory – Philadelphia, PA @ This Is Hardcore [info]
Eastern Pennsylvania's hardcore champions, WISDOM IN CHAINS, will release The God Rhythm, will see release on CD, LP and digital formats on June 30th through Fast Break! Records. With a continued evolution of awareness and intelligence into the genre while destroying clichés, relentlessly crossing boundaries and claiming those new territories, The God Rhythm effectively ushers in a new era for the band. Mixing a hardline return and development of infectious hooks and courses, while maintaining their traditional hardcore roots, WISDOM IN CHAINS has clearly has pushed the envelope of their previous works beyond all previous thresholds, and the result is the band's most challenging album yet. The music for The God Rhythm was recorded by Len Carmichael — drums and bass Trax East and guitars at Carmichael Sound — and the vocals recorded at Mountainside Studios by Rich Rescigno, and the album's tattoo-style artwork by Chris Jones bears obvious and obfuscated meanings, which carry through the entire layout by Jonathan Buske.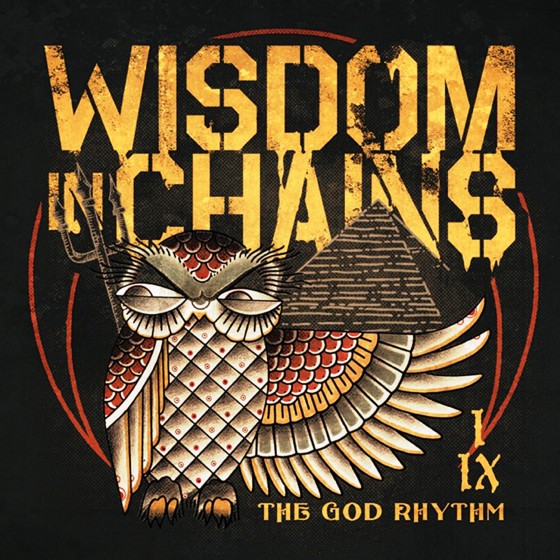 http://www.facebook.com/WisdomInChainsPAHC
http://www.oninstagram.com/wisdominchains
http://twitter.com/wisdominchains
http://www.fastbreakrecords.com
http://www.facebook.com/FastBreakEnt
http://twitter.com/fastbreakpa