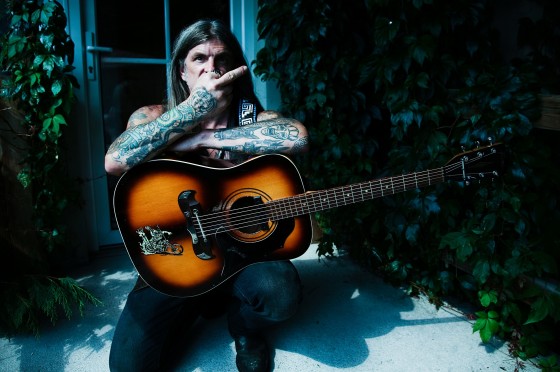 Following the ongoing Saint Vitus North American tour, his thriving recent tours of Europe and North America alongside his comrade Conny Ochs in support of their collaborative album Heavy Kingdom, preceded by several tours with close friend and Shrinebuilder bandmate Scott Kelly in support of their split 7″ release last year, today the legendary SCOTT "WINO" WEINRICH confirms his latest round of live performances, as the man will bring his solo acoustic set to the road once again, this time in support of the almighty American rock machine Clutch.
WINO has supported Clutch on tour in recent years, with both his backing band as heard on his 2009-released Punctuated Equilibrium album as well as solo as his 2010-released debut acoustic album Adrift. On this special run of year-end dates WINO will join Mondo Generator and Saviours supply opening support for Clutch, with a six-show run from Washington DC up the East Coast and ending in Worcester, Massachusetts on New Year's Eve. Tickets for this short but incredible tour will go on sale this Friday, September 21st.
Stay tuned for more updates on WINO as the iconic American songwriter continues to expand his ongoing and ever-expanding musical legacy over the coming months.
WINO w/ Clutch, Mondo Generator, Saviours:
12/26/2012 9:30 Club – Washington DC
12/27/2012 The Orange Peel – Asheville, NC
12/28/2012 Buster's Billiards & Backroom – Lexington, KY
12/29/2012 Newport Music Hall – Columbus, OH
12/30/2012 Starland Ballroom – Sayreville, NJ
12/31/2012 The Palladium – Worcester, MA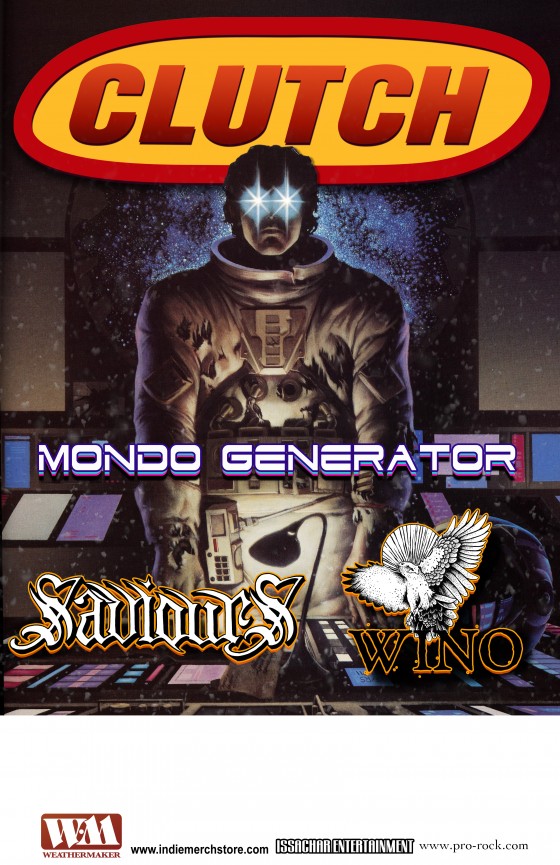 http://www.scottweinrich.com
http://www.facebook.com/ScottWeinrich
http://www.mainstreamrecords.de
http://www.myspace.com/exileonmainstream