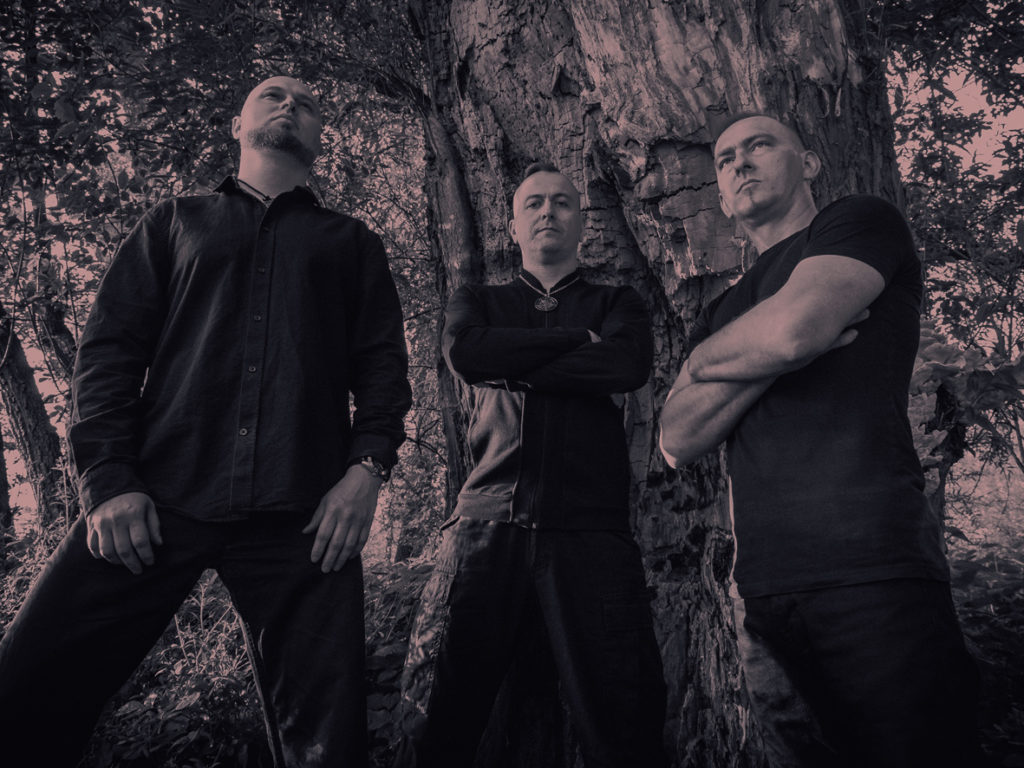 Krakow, Poland-based death metal outfit WINGLESS will release their fourth album, Nonconform, through Selfmadegod Records this Friday. With its release on the immediate horizon, Grizzly Butts is hosting an advance stream of the destructive album.
With nine new tracks that merge passages of dread and doom into classic, old-school death metal devastation, Nonconform delivers over forty-two minutes of prime devastation fans of Morbid Angel, Death, Immolation, and old Paradise Lost should not miss. Nonconform was produced by Grzegorz Luzar and Dominik Burzym, mixed and mastered by Dominik Burzym, all at Studio67. The record was completed with cover artwork by Rafal Wechterowicz (Slayer, Mastodon, Nile), and logo, band photos, portraits, and packaging layout by WINGLESS vocalist Michal Loranc, also a well-known designer who has worked with Behemoth, Nile, Necrophagist, and many others.
Grizzly Butts calls Nonconform, "an album which finds both feet firmly planted in the garden of surreal, restlessly existential death/doom metal," continuing, "Think along the lines of early '90s Paradise Lost given the brutal tension of Mindrot and braced by strong doom metal riffing throughout. From my own perspective this is an album which presents a most profound 'bigger picture' when enjoyed in full; Pay close attention to the greater tension of the full listen as it eases, the cyclic forms that distinguish each piece and the broader shift in mood presented throughout these nine songs."
Stream WINGLESS' entire Nonconform album first through Grizzly Butts now at THIS LOCATION.
Nonconform will see release on CD and digital formats through Selfmadegod Records this Friday, October 1st. Find preorders including merch bundles HERE and Bandcamp HERE.
WINGLESS was formed at the beginning of 2012, by well-experienced musicians who have performed or are still performing with some other groups being part of the local metal scene. From the very beginning, the band has been fronted by its guitarist and leader Grzegorz Luzar. A recent shift saw longstanding vocalist Olaf RóżaÅ"ski replaced by MichaÅ' "Xaay" Loranc of Redemptor. The lineup also includes drummer Piotr Wójcik, who has played with WINGLESS since 2018.
At an early stage of development, the music of WINGLESS oscillated more around the cutting edge of modern metal, but with the passage of time, their compositional style gradually began tending towards being strictly influenced by death/doom metal. The latter genres can be particularly heard on their latest album, Nonconform. It is a blend of dark and heavy sounds with a depressive aura that ideally seems to represent the band's present-day approach. WINGLESS is an ensemble perfectly aware of what and how they want to play, by consistently following their idea of creating death/doom metal music, without even avoiding inspirations from metal artists of the '80s and '90s.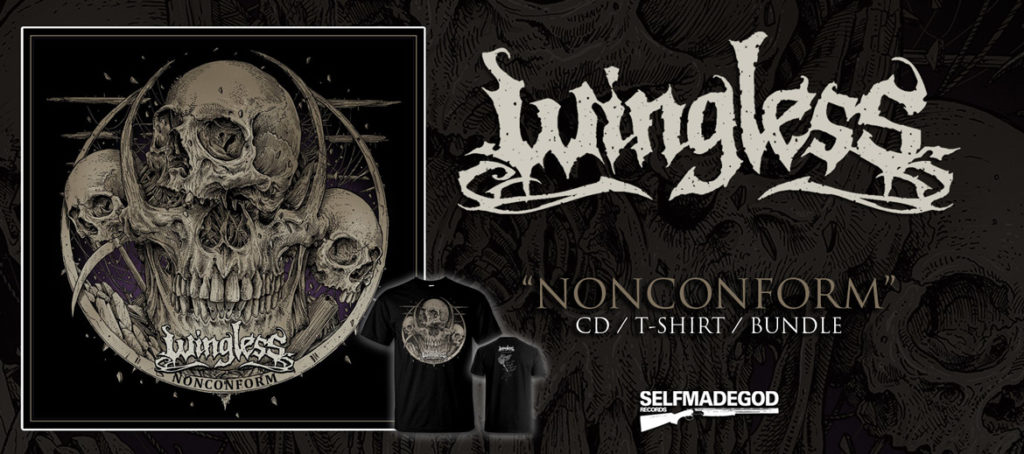 https://www.facebook.com/winglessofficial
https://www.youtube.com/user/WinglessOfficial
https://wingless.bandcamp.com
https://www.instagram.com/winglessofficial
http://www.selfmadegod.com
http://www.facebook.com/selfmadegod
http://www.youtube.com/user/SelfmadegodRecords
https://selfmadegod.bandcamp.com
https://twitter.com/selfmadegodrec