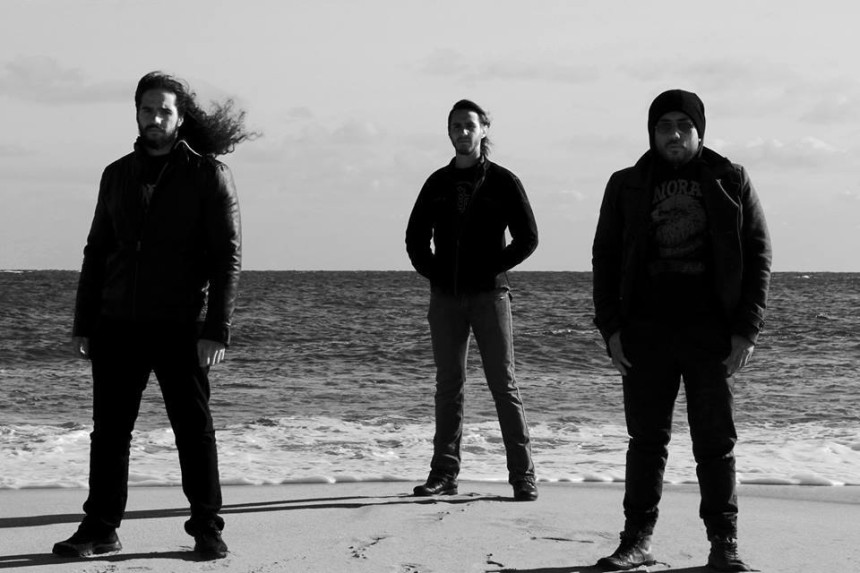 With the release of Tenebrosum, the impending new long player from New Jersey-based folkloric black metal missionaries, WINDFAERER, now just days away, today No Clean Singing offers up the frosty sounds of fifth hymn, "The Everlasting," for public scrutiny.
Named after the archaic term for the Atlantic Ocean ("Mare Tenebrosum"), meaning "sea of darkness," Tenebrosum, takes its listeners on a spiritual journey of discovery, embarking into unknown, treacherous seas. Ornamented in commanding violins immersed in a tidal wave of dynamic metal riffing, the sounds on Tenebrosum can be used as a soundtrack to venerate Gaia or as a rousing heavy metal battle cry.
In a recent 4/5 verdict, Heavy Blog Is Heavy champions a record, "fraught with outward bursts of suddenly-released tension and long, drawn out passages of lush guitars and spiraling drum rolls, over which the violin works magic with its beautiful, textured soloing," adding, " WINDFAERER has created an album that engages the listener in an aural epic that twists together brutal harshness with tasteful touches, both of which serve to accentuate the other. It's impossible to listen to Tenebrosum and not be whisked away to some dazzling fantasy land." Angry Metal Guy concurs, "Tenebrosum fuses blackened extremity with folky subtlety into a very compelling package which I can thoroughly recommend to any fan of black metal."
Comments guitarist/vocalist Michael Gonçalves of latest track on deck, "'The Everlasting' is the climax of what is the underlying narrative of Tenebrosum. The piece aims to illustrate the emotional peaks and valleys between conviction and despair, punishment and absolution."
Adds No Clean Singing, "In its opening minutes, the music is defiant and even triumphant. It's a warlike charge with a lot of thunder in the low end and lightening in the lead guitar overhead, along with a thoroughly impassioned vocal performance and a rich layering of guitar and bass parts that gets the blood pumping. When the frenzied pace slows, and the drums begin to tumble and somersault, the mood does turn in more melancholy directions, with a sequence of varied guitar and violin melodies that soon send your mind swirling as the intensity builds once again. And at the end, the vibrant strumming of a solo guitar provides a fitting (but all too brief) conclusion."
Hear "The Everlasting," at THIS LOCATION.
You can also sample "Finisterra," at THIS LOCATION and "Celestial Supremacy" HERE.
A portmanteau meaning, "one who travels with the wind," like a vessel lost at sea, the name WINDFAERER sets a melancholic atmosphere of longing for a return to a homeland, yet with hopeful eyes set toward the unknown. It is the animus of guitarist and frontman, M. Gonçalves as an epic black metal paean to his ancestral homeland of the Iberian Peninsula (Spain and Portugal). The band debuted their well-received demo, Glorybound, in 2009. The demo set the pathway for their first full length, Tribus (2010), and hefty critically-acclaimed EP, Solar (2012), in which they artfully combined epic folk with the allure of Gothenburg-style death metal and the grit of Scandinavian black metal. Tracked at Frightbox Recording throughout 2014 and mixed and mastered by Rob Torres, with Tenebrosum,, WINDFAERER have truly forged "a monument to the iron within our veins."
Tenebrosum will be released independently on the eve of the autumn equinox, September 22nd, 2015. Preorders are currently available at THIS LOCATION.

http://www.facebook.com/windfaerer
http://www.windfaerer.bandcamp.com/album/tenebrosum