photos by Eric Rivera
In support of their acclaimed seventh LP, VII, Sacramento, California's long-running dark hardcore quintet WILL HAVEN will begin their first widespread tour on the album next week.
Following their hometown release show for VII, WILL HAVEN now prepares to assault the Western US on the Carpe Diem/Vll Tour which will see the band performing their Carpe Diem album in its entirety, in addition to new material from VII. The tour runs from August 24th through 31st, shows in California, Nevada, and Utah, including a set at Crucialfest in Salt Lake City on August 26th alongside Whores, Portrayal Of Guilt, Bongzilla, Cloakroom, and many others, and will see the band's original bassist Mike Martin returning to the lineup for the shows.
Following the tour, WILL HAVEN will play Furnace Fest in Birmingham on September 23rd alongside Hatebreed, Turnstile, Bane, Youth Of Today, Judge, Terror, Strife, and dozens more, and in October, the band will return to the UK, Belgium, and France for a run of tour dates.
See all confirmed dates below and watch for additional tour updates to post over the weeks ahead.
WILL HAVEN Tour Dates:
8/24/2023 Old Ironsides – Sacramento, CA
8/25/2023 Alturas Bar – Reno, NV
8/26/2023 Crucialfest @ Metro Music Hall – Salt Lake City, UT [info]
8/27/2023 Divebar – Las Vegas, NV
8/29/2023 Brick By Brick – San Diego, CA
8/30/2023 Knitting Factory – Los Angeles, CA
8/31/2023 DNA Upstairs – San Francisco, CA
9/23/2023 Furnace Fest @ Sloss Furnaces National Historic Landmark – Birmingham, AL [info]
10/17/2023 Stereo – Glasgow, UK
10/18/2023 Rebellion – Manchester, UK
10/19/2023 The Underworld – London, UK
10/20/2023 Le Poche – Bethune, FR
10/21/2023 L'empreinte de Savigny le Temple – Beauvais, FR
10/23/2023 Botanique/Orangerie – Saint-Josse-Ten-Noode, BE
10/25/2023 Le Grillen – Colmar, FR
10/27/2023 Metronum – Toulouse, FR
Arguably WILL HAVEN's heaviest and darkest material to date, the ten songs on VII take longtime fans back to their earliest records, while expanding on the atmospheric and immersive qualities of the band's output. VII was recorded at Pus Cavern Studios in Sacramento, engineered by Joe Johnston (Deftones, Dance Gavin Dance, Hoods), produced and mixed by Joe Johnston and WILL HAVEN, and mastered by Alan Douches at West West Side Music. The record also features guest vocals and additional lyrics on "Evolution Of A Man" by Reykjavik Osburn Bigfeather, and the final note of "La Ultima Nota" was played by WILL HAVEN fans.
VII is out today on CD, LP, and digital formats on Minus Head, as well as a limited run of cassettes via The Sludgelord, the UK/EU hub for CDs and vinyl. Find streaming and ordering options HERE where the album's official videos and more are also playing.
"WILL HAVEN never dropped below a constant level of excellence… Their best album yet? What the hell… Yeah, it is." – Decibel Magazine
"…shows why their peers hold the cult heroes in such high esteem: Dense and dynamic, it opens like a noise-metal screecher before careening into a soaring, atmospheric post-rock climax. Devilish stuff." – Revolver of "Diablito"
"…there is no room for fucking around on VII. These songs are uniformly short, snappy and savage, and WILL HAVEN sound as engaged, enraged and fired up as they did back in '97… This is the sound of true originals on top form." – Blabbermouth
"Pick a band. Any band… they still won't be capable of conjuring the profane noise that WILL HAVEN have perfected for over a quarter of a century. The latest irrefutable evidence of this arrives with their stunning new outing VII. Welcome to the antithesis of easy listening, folks." – Kerrang Magazine
"Ultimately, WILL HAVEN have never needed any help to sound absolutely massive, and yet as they continue to push at the limits of their sound, somehow they've grown even bigger on VII." – Distorted Sound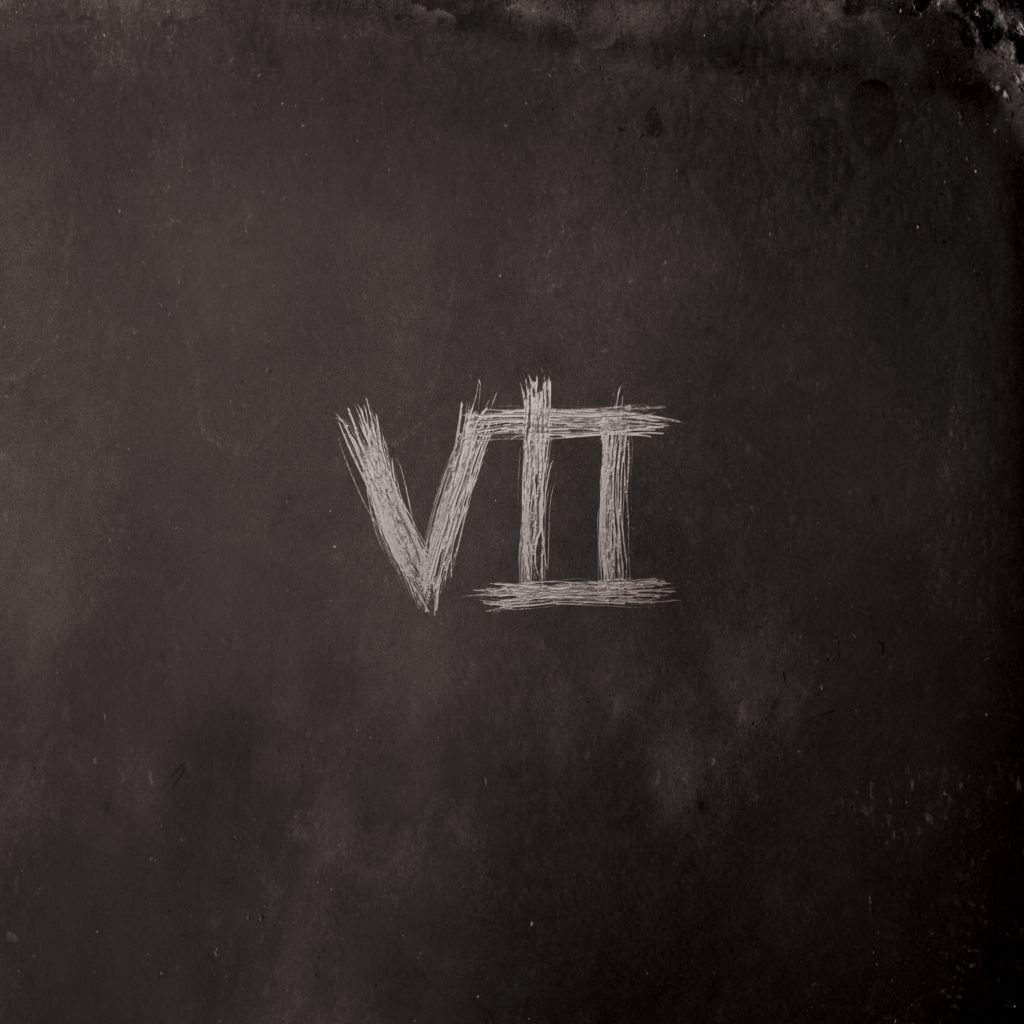 https://willhaven.bandcamp.com
https://www.instagram.com/willhavenband
https://twitter.com/willhavenband
https://www.facebook.com/willhavenband
https://minushead.com
https://www.facebook.com/music4yourHEAD
https://www.instagram.com/minusheadrecords
https://twitter.com/music4yourhead
https://minusheadrecords.bandcamp.com