photos by Eric Rivera
Minus Head Records today releases the details for the seventh full-length album from long-running Sacramento, California hardcore quintet WILL HAVEN. Confirming the monstrous VII for release on July 7th, the record's cover art, track listing, preorders, and more have been posted alongside a video for the single "5 Of Fire."
Arguably the dimmest and most fierce material from WILL HAVEN to date, the ten songs on VII take longtime fans back to the band's earliest releases in their groove-heavy darkness, while the band continues to expand on their atmospheric and immersive qualities, forging a record that covers all the band's bases while still showcasing a forward-thinking unit forging a modern sounding album.
VII was recorded at Pus Cavern Studios in Sacramento, engineered by Joe Johnston (Deftones, Dance Gavin Dance, Hoods), produced and mixed by Joe Johnston and WILL HAVEN, and mastered by Alan Douches at West West Side Music. The record also features guest vocals and additional lyrics on "Evolution Of A Man" by Reykjavik Osburn Bigfeather, and the final note of "La Ultima Nota" was played by WILL HAVEN fans.
Having released the album track "Wings Of Mariposa" last year as an early harbinger of what was to come with VII, today a video for the album's second single "5 Of Fire" has been released. The new video was directed by David Owen Blackley of Her Name Is Murder Productions, who was also responsible for WILL HAVEN's Foreign Films II documentary released last year.
With the new single, guitarist Jeff Irwin writes, "'5 Of Fire' is to me the blueprint for this record; it's heavy, chaotic, with different moods and tempo changes. We wanted to challenge ourselves by writing live in real time, and this song was the one to set that off. I love how it came out and I find myself going back and listening to it over and over again. I still find something new every time I listen."
Reflecting on the VII album he states, "We began working on songs right before Covid hit, so we spent those years just messing around with ideas, riffs, and arrangements. The creation of this record was a bit of a process, but it gave us an escape from everything else going on in the world. To this day, I am still trying to wrap my head around this record. It's heavy, chaotic, mellow, beautiful, and dark. It's more of an art piece than your normal standard songs, and that's exactly what we wanted. I love hearing it in its entirety and am looking forward to performing all of the songs. It's even more of a journey when you hear it live."
Watch WILL HAVEN's "5 Of Fire" video now at THIS LOCATION.
"5 Of Fire" is now streaming on all digital providers alongside the single.
VII will be released on July 7th, on CD, LP, and digital platforms. Find preordering options at Bandcamp where "5 Of Fire" and "Wings Of Mariposa" are streaming HERE.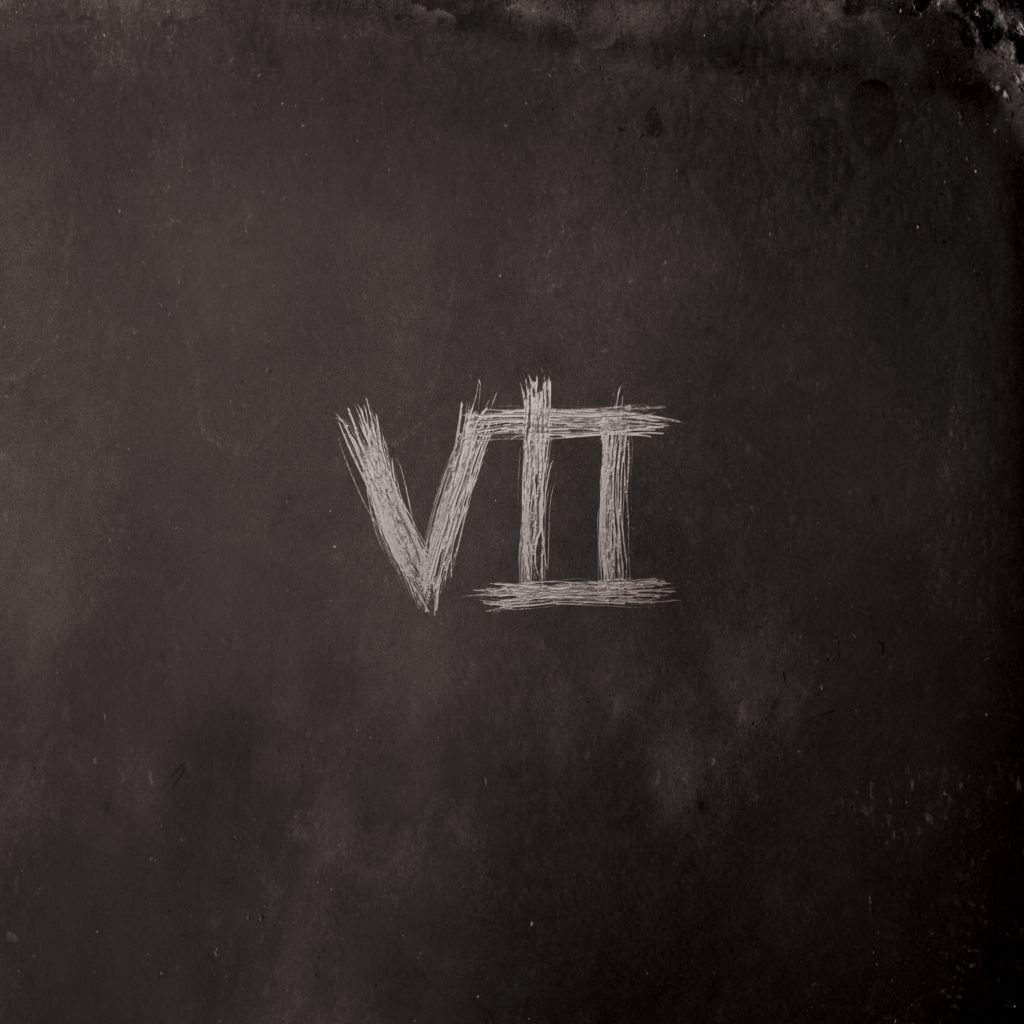 VII Track Listing:
1. Luna
2. 5 Of Fire
3. For All Future Time
4. Evolution Of A Man
5. Paloma's Blessing
6. Wings Of Mariposa
7. Diablito
8. No Stars To Guide Me
9. Feeding The Soil
10. La Ultima Nota
Watch for additional videos and previews of VII to be issued shortly.
WILL HAVEN is booking live events in support of the album, having confirmed a VII release show in Sacramento, California on the day the album hits stores, July 7th. The band will also play Furnace Fest in Birmingham, Alabama on August 23rd alongside Hatebreed, Turnstile, Bane, Pennywise, Youth Of Today, Judge, Terror, Strife, Thursday, and dozens more. Expect additional live updates to be announced in the weeks ahead.
WILL HAVEN Live:
7/07/2023 Harlow's – Sacramento, CA @ VII release show
8/23/2023 Furnace Fest @ Sloss Furnaces National Historic Landmark – Birmingham, AL [info]
Your favorite bands salute their live show and revere their catalog. WILL HAVEN never cracked the mainstream, but the deep respect from friends and contemporaries demonstrates what an unnatural force the long-running crew is to those firmly in the know. Tourmates and collaborators like Deftones and Slipknot champion the boys from Sacramento, California, whose reputation for challenging, combative, aggressive metallic hardcore and sonic dissonance stretches back to 1995.
WILL HAVEN is a band Metal Hammer described as, "bleak noise and controlled chaos." Kerrang! consistently puts their albums next to Nine Inch Nails, Metallica, and Foo Fighters on year-end lists. Muscular, agitated, and colored by disparate influences from Neurosis to Jane's Addiction, the music made by the cult heroes reaches critical mass with a 2023 state-of-the-union dubbed simply, VII.
Frontman Grady Avenell and guitarist Jeff Irwin first met in fifth grade. Drummer Mitch Wheeler joined WILL HAVEN more than twenty years ago; bassist Adrien Contreras arrived in 2010. Death Valley High guitarist Sean Bivins, a friend of the band for more than twenty years, adds synths and extra guitars.
VII is a natural progression for a band who've made landmark after landmark albums on the fringes of the heavy metal world for nearly thirty years and a total summation of all that's come before.
Doomy hardcore and experimental angst collided on WILL HAVEN's 1997 full-length debut, El Diablo. Metal Hammer called WHVN one of the best metal albums of 1999. In a four-star review, NME wrote of 2001's Carpe Diem, "…the sound of a messy, cleansing purge in the name of rock n' roll has seldom sounded more urgent." 2007's The Hierophant was co-produced by Deftones frontman Chino Moreno. "Not only is this the group's best effort to date, but it's one of the best in the genre," Sputnik Music wrote of 2011's Voir Dire. Arriving in 2018, Muerte represented yet another creative renaissance.
VII is riff-heavy and unapologetically metal more than ever before. Imagine Pantera throwing down with Mr. Bungle. VII sounds like everything WILL HAVEN in a blender, devilishly crushed together. – Ryan Downey
WILL HAVEN:
Grady Avenell – vocals
Jeff Irwin – guitar/keyboard/vocals
Mitch Wheeler – drums
Adrien Contreras – bass
Sean Bivins – keyboards/piano
https://willhaven.bandcamp.com
https://www.instagram.com/willhavenband
https://twitter.com/willhavenband
https://www.facebook.com/willhavenband
https://minushead.com
https://www.facebook.com/music4yourHEAD
https://www.instagram.com/minusheadrecords
https://twitter.com/music4yourhead
https://minusheadrecords.bandcamp.com