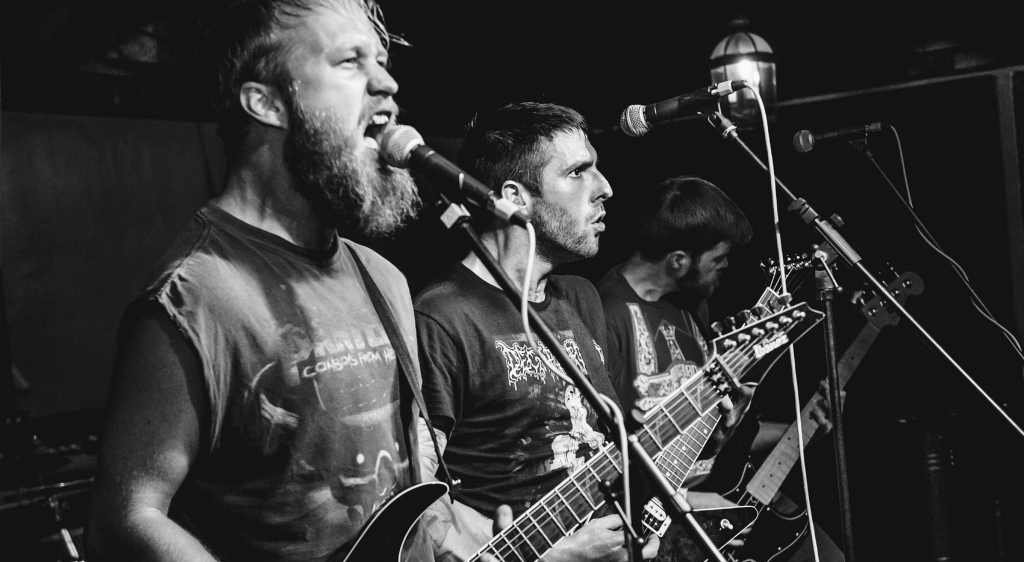 [photo by Jake Cunningham]
Unleash WILDERNESS DREAM's Paralysis Rise EP RIGHT HERE.
WILDERNESS DREAM is embarking on their West Coast tour supporting the newly-released Paralysis Rise EP, the tour kicking off in San Francisco this evening. The rest of the run sees the band raiding Fullerton, Phoenix, San Diego, and Fresno through the weekend, playing alongside their cohorts in Viral on all shows.
The Oakland-based hardcore/thrash outfit released Paralysis Rise through Creator-Destructor Records in mid-July, unloading seven new tracks infusing WILDERNESS DREAM's blistering twin guitar assault and scorching vocal attacks which showcase a naturally evolution into a more blackened and ominous thrash metal act. Recorded February through April of 2017 with Scott Goodrich at Nu-Tone Studios in Pittsburgh, California, Paralysis Rise pays homage to the death metal pioneers and legends of the '90s while injecting the band's own special vicious brand of intensity.
Stream WILDERNESS DREAM's Paralysis Rise in its entirety now RIGHT HERE.
Paralysis Rise is available on 12″ vinyl and digital platforms via Creator-Destructor Records; find order options HERE.
WILDERNESS DREAM is currently exploring options on future tours for the rest of this year and into next, with plans of hitting the East Coast US and Mexico next. An official video for the new EP's crushing "The Observer" is also nearing completion for release in the days ahead.
WILDERNESS DREAM:
8/02/2017 El Rio – San Francisco, CA w/ Viral
8/03/2017 Programme – Fullerton, CA w/ Viral
8/04/2017 PV Lounge – Phoenix, AZ w/ Viral
8/05/2017 Til Two Club – San Diego, CA w/ Viral
8/06/2017 Strummer's – Fresno, CA w/ Viral
9/23/2017 Eli's Mile High Club – Oakland, CA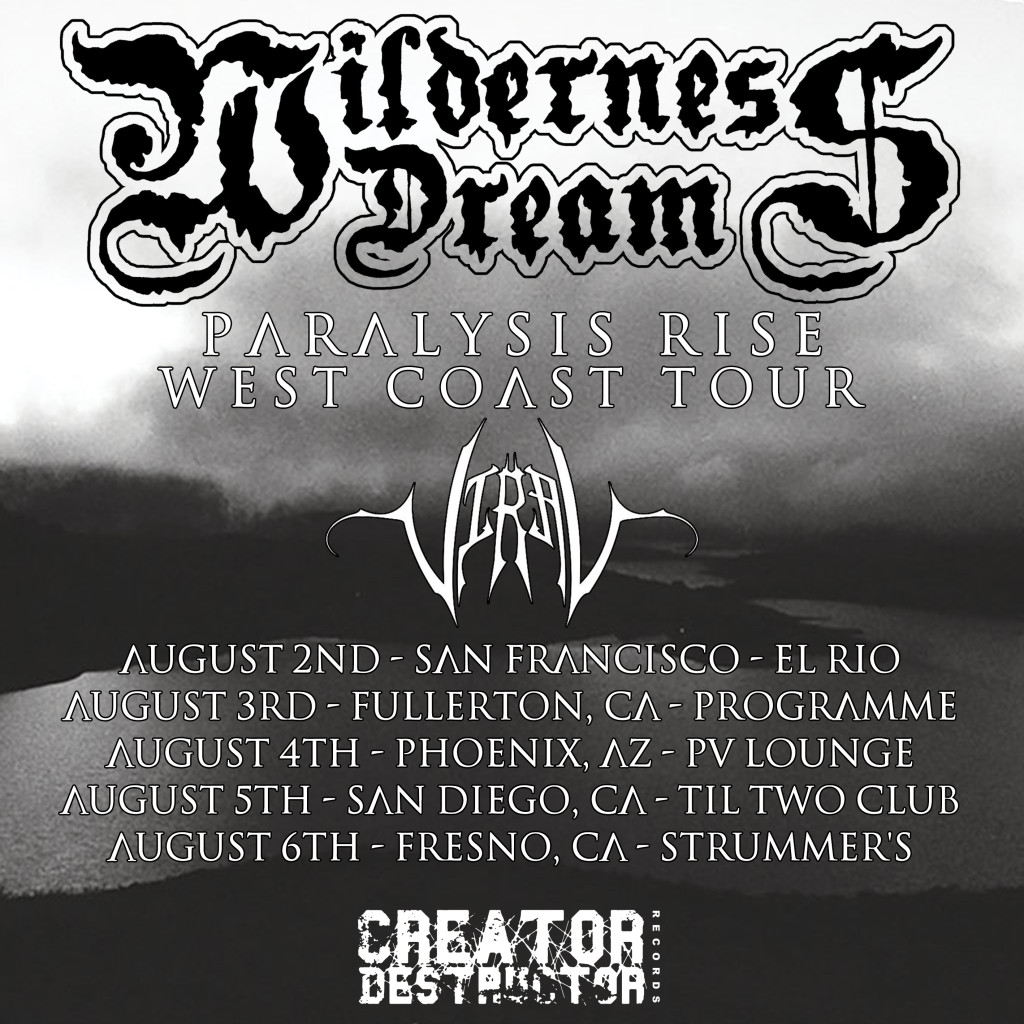 http://www.facebook.com/wildernessdream
http://www.wildernessdream.bandcamp.com
http://www.creator-destructor.com
http://www.facebook.com/creatordestructorrecords
http://www.twitter.com/CD_Records
http://www.creator-destructor.bandcamp.com