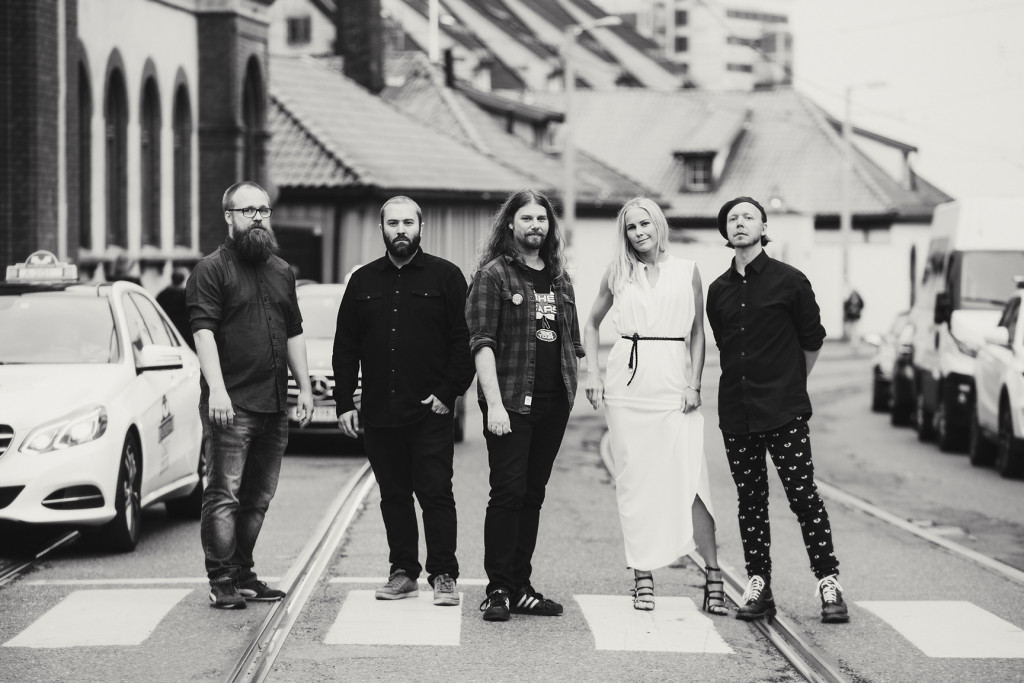 [photo by Dagfinn Hobæk]
Eclectic Norwegian progressive/post-metal outfit, WHITE WILLOW, has debuted the first single from their Laser's Edge-bound seventh album, Future Hopes, with an official video for the record's title track, which has been premiered exclusively through PROG.
Experience WHITE WILLOW's "Future Hopes" video only through PROG at THIS LOCATION.
Laser's Edge will issue Future Hopes on CD, LP, and digital formats on March 31st, 2017. Digital preorders are live, the standard version HERE and the hi-res version HERE.
Additional audio clips, preorder info, and more from the album will be issued in the coming days.
WHITE WILLOW's first album since 2011's well-received Terminal Twilight sees the outfit exploring some of the most "progressive" territory the band has ever ventured into, with several lengthy tracks and more instrumental passages than they are usually known for. Musically, the album builds upon the foundation of its predecessor, with a modern approach to production. Future Hopes also features a heavy use of synthesizers, including the unique textures of the famed Blade Runner synth, the Yamaha CS80. Future Hopes was mixed by highly respected Norwegian Grammy-nominated engineer Christian Engfelt, known for his work on the Elephant9/Reine Fiske album, Atlantis, and the Todd Rundgren/Lindstrøm collaboration, Runddans. The record was mastered by Grammy Award-winning audiophile legend Bob Katz, and completed with a specially commissioned painting by Roger Dean.
Offers WHITE WILLOW's Jacob Holm, "'Future Hopes' is the title track off our new album. I actually wrote these songs a couple of years ago, and the title is ironic, seeing as even at that point I felt there wasn't that much future hope. I grew up in an age of scientific optimism – the '70s and '80s, and I was an avid reader of science fiction. As I have grown up and seen the future come and go, I feel that 'future' is a term that doesn't quite hold the magic it used to. The whole album is really about that. How do you cope with a future that seems hopeless? The question becomes more apt each day. To me, interpersonal relationships, the human bond, is the thing that gives us hope and keeps us moving into the future. Love, basically, both platonic and romantic. The actual song 'Future Hopes' is that kind of love song, a bit hopeless and hopeful at the same time. The video is really just an atmospheric collage of images of a future/present where there is both happiness and sadness, beauty and decay."
The Future Hopes lineup, which as always is a loose constellation of musicians with multi-instrumentalists Jacob Holm-Lupo and Mattias Olsson at the core, sees the return of several WHITE WILLOW stalwarts, including flautist Ketil Einarsen (Jaga Jazzist, Motorpsycho), keyboardist Lars Fredrik Frøislie (Wobbler, Tusmørke), and bassist Ellen Andrea Wang (Pixel, Manu Katché Quartet). The singer is however a new arrival. Venke Knutson is best known in her native Norway for a string of Top 10 hits and is well established as a solo pop artist. She came into Holm-Lupo's orbit as a guest singer with his other project, The Opium Cartel. Guesting on several tracks and putting a clear stamp on the album is Norway's trailblazing guitar hero Hedvig Mollestad, known from her own Hedvig Mollestad Trio. Holm-Lupo felt the material needed a soloist who could both navigate the tricky, almost jazz-influenced chord and time changes on the album while at the same time retaining a rock edge, and Hedvig fit the bill perfectly.
The CD and digital versions of Future Hopes also feature two bonus tracks, including an original tune, "Damnation Valley," as well as WHITE WILLOW's unusual cover of The Scorpions' classic dirge, "Animal Magnetism," re-interpreted as a Tangerine Dream-like electronic piece while still retaining the heaviness of the original. The star on the track is New York-based clarinetist David Krakauer, knows as the world's foremost klezmer clarinetist, with countless credits to his name both with his own projects, in jazz constellations, with many of the world's best philharmonic orchestras and with soundtrack music. Krakauer is a recipient of many prestigious nominations and awards, from DownBeat to the Grammys.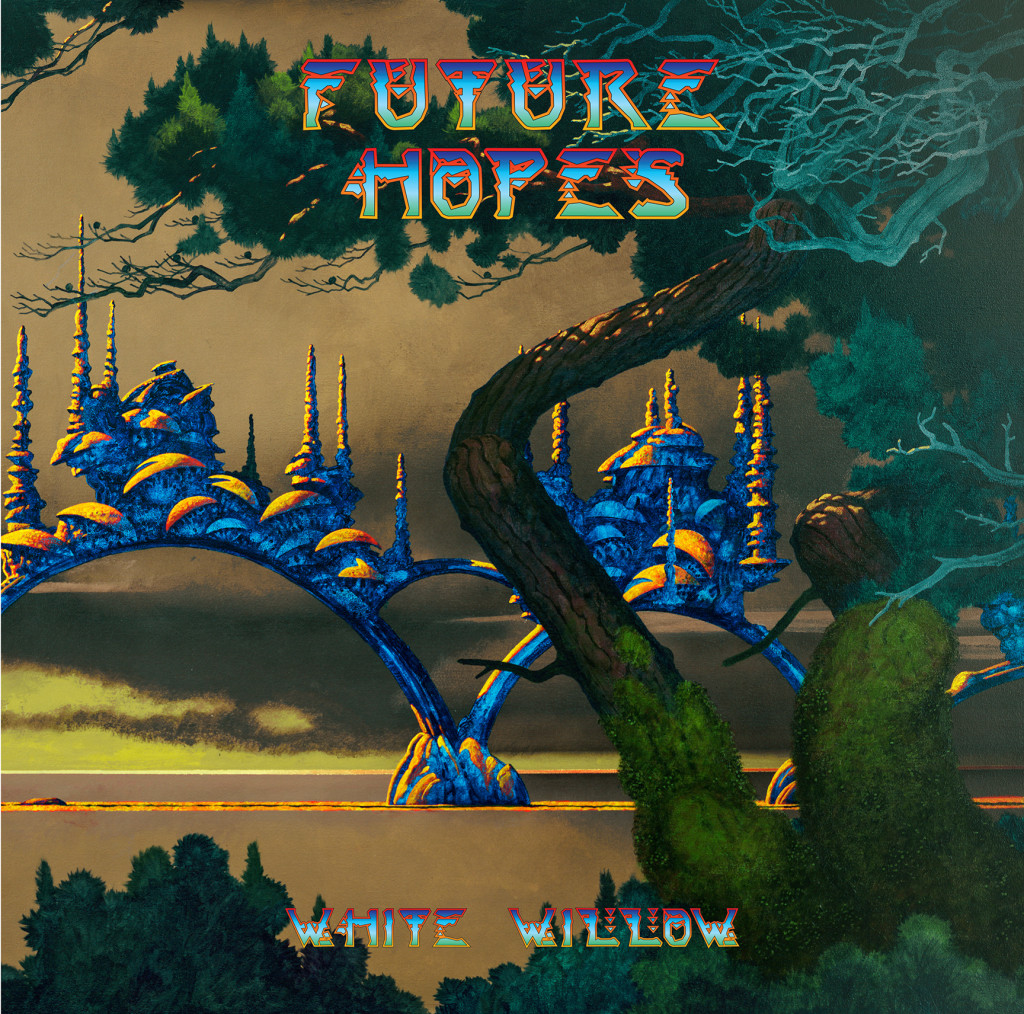 http://www.whitewillow.info
https://www.facebook.com/pages/White-Willow/47941758117?ref=ts
http://www.lasersedgegroup.com
http://www.facebook.com/TheLasersEdge
http://www.twitter.com/thelasersedge